We all know that in order to get the "personalized experience" that Google promises, we have to give the search engine access to our personal data and let it monitor our online behavior. Too much individualized material and advertising might become annoying. It's also worth noting that Google isn't the only search engine out there; there are several others with similar (or even better) capabilities and protections for user privacy. Here is a list of the 13 best Google alternative you can try if you're not happy with Google's search results or are just looking for something just as good.
Top 13 Google Alternative (2022)
Bing, a search engine owned and operated by Microsoft, is currently the second most popular option for online users. Mainly a visual search engine, it offers a wide variety of customization choices for its customers.
This alternative search engine uses Yahoo! Search to return results; its homepage also contains beautiful pictures of nature, people, and other topics. When conducting a video search, a grid of enormous thumbnails appears, each of which may be previewed by hovering over it and then played with a single click.
Advertisements and features like converting and translating text, checking spelling and grammar, checking sports scores, and tracking flights are all available on Bing, much like they are on Google. Among the best alternatives to Google, Bing has mobile apps for both Android and iOS.
Why use Bing
The most functional video search engine available.

Specifications made with the coder in mind.
DuckDuckGo is the superior Google alternative if protecting your online privacy is a top priority for you. As a result of the anonymity it provides, it has become quite popular very quickly. You won't see any ads that follow you around the web because this site doesn't keep track of your browsing history or clicks.
Aside from Google, it also includes results from Yahoo, Yandex, and other search engines. Privacy-conscious internet users can install the DuckDuckGo extension in their browser. It contains the standard features of a search engine like Google, but it really shines when it comes to its unique and intriguing feature, bangs.
It allows users to perform cross-site searches by prefacing their queries with an exclamation mark! (e.g.,!a,!w,!facebook) to access external resources like Amazon, Wikipedia, and YouTube.
You can protect your privacy by using the DuckDuckGo search engine. In addition to automatically blocking cookies and trackers, you can also easily clear your entire browsing history with just a click. The browser also has built-in DuckDuckGo Email Protection. Protecting your inbox's anonymity and removing snooping trackers is a breeze with this add-on.
Why use DuckDuckGo
An extremely safe substitute for Google.

Not a lot of ads, and no tracking.

Easily navigated UI with indefinite scrolling to avoid having to repeatedly click across pages.

Provides a secure browser with a focus on protecting personal information and email.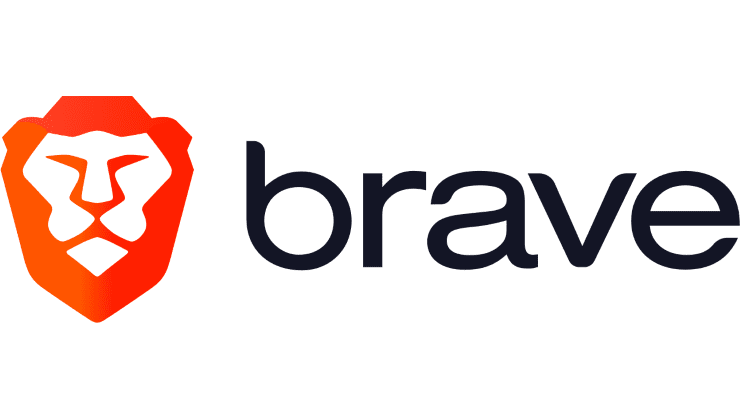 Brave is a privacy-focused web browser that has just debuted its own built-in search engine. In June 2021, Brave Search Beta was introduced, and by October 2021, Google had been replaced as Brave's primary search engine.
There are currently over 80 million monthly searches, as stated by Brendan Eich, CEO of Brave. The search engine does not track or profile its users, though. Search results are tailored to individual users based on their anonymized feedback collected in a separate index. Because of this, Brave improves in intelligence as more people use it.
Why use Brave
Honest and private search results

In the settings menu, you can change the safe search mode, content filter, and region.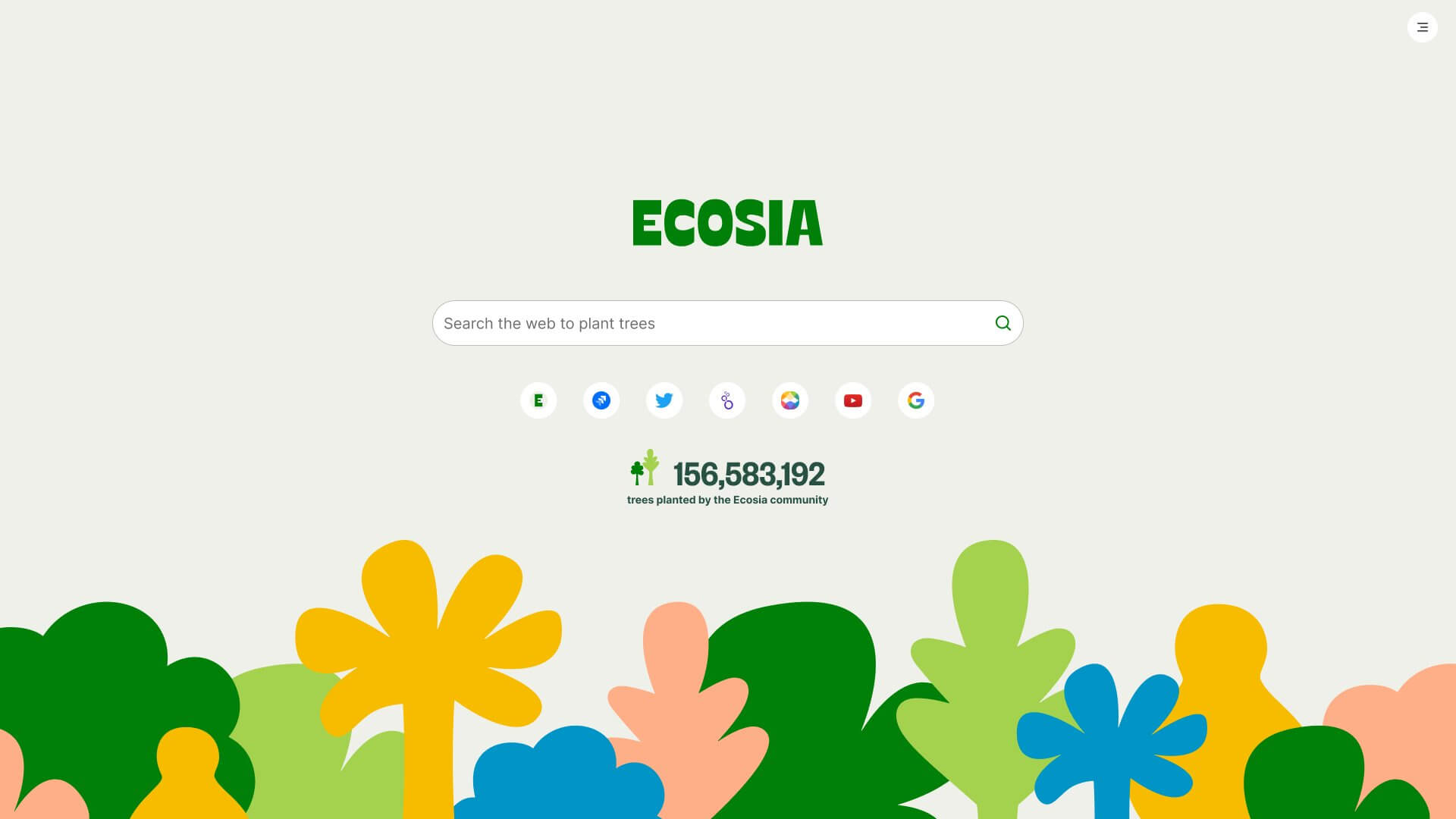 Ecosia is a free search engine that has been functioning since 2009, yet surprisingly few people are using it. In fact, it has the potential to be a great substitute for Google for many people. It has a simple, intuitive UI that is reminiscent of Google's.
The online browser is capable of processing your search queries quickly and efficiently, but its main selling point is that it uses its profits to plant trees all over the world. Like DuckDuckGo, Ecosia does not monitor your browsing history or share any information with third parties (Hey, Google!).
You may use Ecosia in any of seven languages, and it has helpful tools like language detection, secure searching, and tree-based alerts. It's worth noting that Bing is the engine behind Ecosia's search functionality. Also, if you want to use the personalized suggestions feature, Ecosia will assign you a special identifier that will be temporarily shared with Bing before being discarded.
Why use Ecosia
A simple and straightforward UI

Does not by default incorporate tracking cookies and similar tools.

Positive effects on the natural world.
Yahoo! Search has been around for longer than Google, and there are still some Internet users who prefer to use it. It's currently the number four most used search engine, only behind Bing in the rankings. This Google alternative provides a plethora of extras on top of standard search functionality.
In addition to its numerous uses, the web portal is also a centralized location for a wide variety of internet resources, including email, shopping, gaming, and travel information. Yahoo supports roughly 38 languages and is the default search engine for browsers such as Mozilla Firefox. Yahoo is more than just a search engine; its gateway site also has useful features in other areas, such as sports and travel.
Having Flickr as part of the search engine means better image results and areas like Yahoo Answers, while Yahoo Finance offers a wealth of information on many different topics. When compared to Google, Yahoo! offers superior privacy protections.
Why use Yahoo!
In addition to searching, a plethora of other services are available.
France-based Qwant is a search engine similar to DuckDuckGo that places a premium on user discretion. It is explicitly stated on the site that no personal data is ever gathered for the purpose of targeted advertising. There are several parallels between Qwant and DuckDuckGo, two similarly anonymous search engines. The "Quick Search Shortcuts" feature is a carbon copy of Google's "Bangs" option.
The user interface is well-organized and presents trending topics and news items in an engaging way. The results of your search will be broken down into Web, News, and Social sections. You'll find a better answer to your question in this neatly categorized search result. An AI-powered music recommendation system is available on this site.
The Google alternative might not provide a customized experience because it doesn't track your activity. Qwant can be a welcome respite from the "filter bubble" that can result from too much customization, which is a problem for certain users.
Qwant's lack of availability in some countries is a major disadvantage. The search engine, for instance, is currently inaccessible in India.
Why use Qwant
Privacy is prioritized on this Google-like search engine.

Qwant also serves as a music-oriented search engine.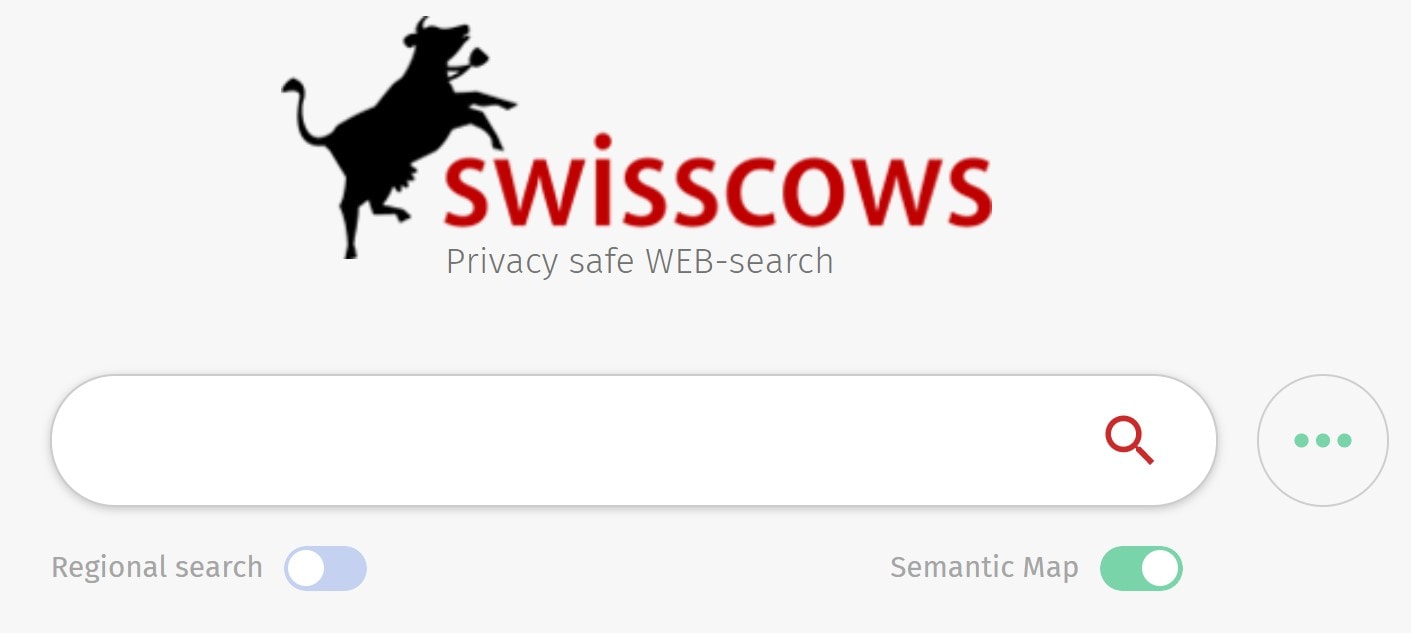 Sixth on the list is Swisscows, formerly known as Hulbee, which places a premium on user anonymity. Parents who only want their kids to see age-appropriate search results use it all the time. The search engine has a built-in filter that prevents users from viewing violent or sexually explicit results.
One of the greatest alternatives to Google, this search engine does not keep track of users' IP addresses, search terms, or other identifying information. Switzerland, home to the servers, has some of the world's most stringent privacy regulations. To produce natural-sounding search results, however, it depends on Bing to retrieve material based on semantic knowledge.
Advertisements on Swisscows are based only on your search term and not on your location. The grid of suggested tags that appears as I type a query is another reason I enjoy using Swisscows. When you type in "Windows 10," for instance, the system suggests "laptop," "install," "apps," "update," "features," and so on.
Swisscows offers more than just a search engine; the company also produces the VPN service Swisscows VPN and the content aggregator GetDigest, which is powered by artificial intelligence.
Why use Swisscows
In-built protection from graphic violence and sexually explicit material.

The utmost care for personal anonymity is taken.

Displays informative recommendation tags.
Search Encrypt is a metasearch engine that protects your anonymity and safeguards your web browsing. Because your searches are encrypted on your device, the website claims it does not collect any personally identifiable information from you.
The results are fetched from the search engine's affiliated search partners. Despite being a newer search engine than Google, Search Encrypt has already attracted over 23 million unique visitors each day thanks to its ability to avoid the filter bubble caused by personalized search results.
Most notably, this other search engine will automatically delete your local browser history after 15 minutes of inactivity. Consequently, you shouldn't be concerned if anybody else uses your computer.
Why use Search Encrypt
A web search engine that protects user anonymity.

Provides the option to have your browsing history deleted after each visit.
Ixquick was an alternative search engine to Google that returned its own results. It developed StartPage, an alternative search engine that incorporates Google search results without tracking users. However, they amalgamated in 2009 and are now known collectively as StartPage.
Not only does it return relevant search results, but it also functions as a proxy to hide your IP address while you surf the web. To further the goal of creating a cookie-free internet, it incorporates a custom URL generator. As a result, you can safely save your preferences.
It's also possible to customize the look of the search engine. Air (the default), White, Black, Night (Dark Mode), and more Classic modes are available.
Why use StartPage
No record of your data is kept (including IP).

Like Google, but without the constant monitoring.

If you want to see websites without leaving any trace of your visit, then use the Anonymous View option.

The Family Filter provides quick access to multiple search privacy settings.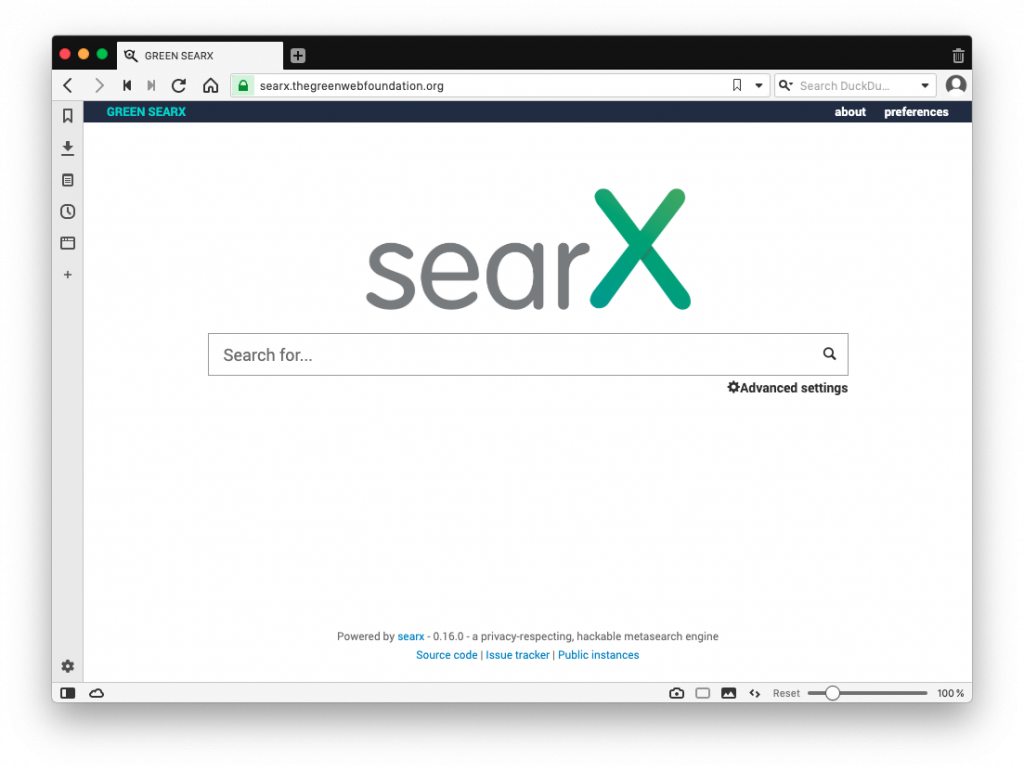 We also recommend SearX as a useful metasearch engine. This site does not track your browsing habits and pulls information from a wide variety of sources in an effort to promote internet decentralization and openness.
It gathers results from many search engines, including the more popular ones like Google and Yahoo as well as lesser-known ones like DuckDuckGo and Wikipedia. If you're looking for a Google alternative, go no farther than SearX, whose open-source code is hosted on GitHub for peer review and modification. Even better, you may tailor it to serve as your very own metasearch engine and host it on your own servers.
This alternate to Google Search has more customization options in the Preferences section than most other search engines. Torrent users will find the SearX search engine useful because it simplifies the process of finding magnet links to specific files during a metasearch.
Why use SearX
Privacy-focused, personalization search engine.

Offers a wide variety of customization choices for refining search results.
Within Russia, between 65% and 55% of all searches are conducted on Yandex. It's the fifth largest search engine in the world, and it sees a lot of use in a number of European countries.
If you're looking for an alternative to Google's products and services, go no further than Yandex. They offer a number of features that are very similar to Google's, including a web browser, map, translation, analytics, cloud storage, and mailing service. These improvements help make Yandex a formidable alternative to Google.
In many ways, the search results page on this site is comparable to Google's, although it is far more neatly laid out. Like Google, it lets you look through media like videos and photos, as well as text like articles. Yandex, however, is headquartered in Russia, so if secrecy is critically important to you, you might want to look elsewhere.
Why use Yandex
Need Google's capabilities but don't want to use Google's services? Yandex is a fantastic substitute in such a case.

If you're in Russia, that is.
Privacy and censorship issues are addressed by this alternate search engine. Gibiru has been providing users with uncensored search results without requiring registration or identification since 2009.
As stated in the website's disclaimer, search queries are not stored and all records are destroyed within seconds of a search being done.
For anonymous web browsing, get the AnonymoX Firefox add-on from the PROXY page. This Google alternative does a fantastic job of resolving both privacy and censorship concerns.
Why use Gibiru
Helps users privately find content that hasn't been filtered.
Compared to the best Google alternatives I mentioned before, this one is a little bit different. Disconnect differs from competing tools in that it does not provide its own page for displaying results. It redirects your search through its servers, hiding your IP address, and then presents results from your preferred search engine.
The fact that Disconnect doesn't even have a dedicated search page suggests that it's meant to be used as a browser add-on. Because Disconnect is supported by a premium VPN service, it does not insert ads or affiliate links into its search results pages.
Why use Disconnect
An extension for a free and public browser.

Allows you to remain anonymous while using your favourite search engine.

Opera, Firefox, Safari, Chrome, and Android versions also exist.

Variable degrees of flexibility in the plans.
Why Do You Need Google Alternative?
Google can deliver the answers you need thanks to its extensive and refined database. The search engine is so tuned in to your habits that it seems to know exactly what you're looking for before you ever type it in. Due to its extensive use of user data, Google is able to provide you with precisely the information you're looking for.
These Google substitutes, however, are your best bet if you want to avoid being sucked into a filter bubble while still conducting web searches anonymously. Having search engine options apart from Google is essential to keeping the creative process rolling. Ecosia, for instance, isn't only a fantastic option; it's also a sustainable one, as it contributes to a greener world with every query.
Browsers like DuckDuckGo and Brave, which prioritize user privacy, have built their own search engines to make it easier to surf the web anonymously. Use one of Google's competitors instead if you need privacy and wish to prevent cross-platform tracking.
Verdict
Google is without a doubt one of the best search engines available, with a stunning 90% market share of search engines internationally. The search engine giant uses complex algorithms and artificial intelligence features to give users a tailored and stress-free experience.
Because of this, many people may feel uneasy about exploring the web beyond Google's services, but rest assured it is safe. If you're concerned about Google's surveillance, you can use these services instead.
Don't be shy about recommending your favorite non-Google search engine, either. In case you've found a better Google alternative, feel free to share it with us here. To get around the web without using Google until then, try one of these alternatives.