Books aren't just there for us if we're alone; they also feed our minds by encouraging us to use our imagination and creativity. However, it can be expensive to replace your books constantly. Thankfully, you can read books offline for free on the internet without spending a dime.
Where to read books online for free?
Here is a compilation of the best resources to read books offline for free for finding and downloading free ebooks to add to your library. The top 12 sites include literary masterpieces and how-to manuals for computer hardware and software.
Let's get started with the list and tell you where to go to locate great content to read online or download:
Top 12 websites to read books offline for free
A digital library of websites to read books offline for free, Open Library aspires to provide "one web page for every book ever written." This project is part of the immensely successful Internet Archive.
Millions of books in EPUB, DJVU, MOBI, and PDF format are available on the site. You can look for good books in many other categories, such as fantasy, biography, history, medicine, art, etc.
Open Library has a large library of books and a strong search engine for ebooks. If you can't remember either, use a favorite quote to find it online and download it for free if possible.
Over 57,000 books are accessible on this website, giving readers a wide range of options. Volunteers at Project Gutenberg are providing this service to the public for free, so there is no need to sign up or pay anything to read the books they have made available.
Free reading on any topic imaginable is available, from classics to journals, history, and the social sciences. You can search for specific titles or browse by genre and download books in EPUB, MOBI, HTML, and plain text.
Many books will enter the public domain in 2019, so if you want to read more online in 2019, visit this site. This site lets you save ebooks to Dropbox, Google Drive, and Microsoft OneDrive.
ManyBooks is a fantastic site for bookworms searching for a free online library with more than 50,000 titles. The site offers books in Kindle format and other eReader file types, such as EPUB, MOBI, PDF, TXT, etc.
The categorization of writings on ManyBooks makes searching for books quick and easy. It also has a recommended and featured authors section, which may help readers decide what to read next.
The genre, author, and several words for each ebook are all shown prominently on their respective pages on our website. The vast majority of books on ManyBook are available for free and legal download because they are in the public domain.

This database contains free electronic books on any topic imaginable. Bookboon will help you track down the specific textbook or business book you need.
You can get your hands on thousands of free ebooks from this site. Visit the free section and provide your information to download the books. This website is incredibly user-friendly and well-designed.
Books on Bookboon are available in various languages besides English, including German, Dutch, Danish, French, Swedish, Norwegian, Finnish, Spanish, and Czech.
With Feedbooks, you can access thousands of free, original, and public domain books. Short Stories, Mystery Novels, Action, Fantasy, History, and even Academic Books are just a few of the many genres of books available on the website's well-organized shelves.
On the Download page for each book, you'll find a synopsis and details like the number of words in the book, how long it will take to read when it was published, etc. EPUB, MOBI, and PDF are all standard ebook formats that you can download off the internet without signing up for a service.
The search features on Feedbooks make it simple to locate recent reading material. You can find free books to read in the Free Public Domain Books and Free Original Books categories, respectively. In addition, sections like "Bestsellers," "New Releases," and "Editorial Reviews" can point you in the direction of interesting new online reads.
Their tagline, "Read Anywhere, Anytime," says it all. The books available on Free-eBooks are of the highest quality, covering a wide range of genres and subject areas. Although the website's design may initially feel disorganized, a wealth of free publications is waiting to be discovered there.
The best ebooks of a specific period and the best books of all time are included on the site. Check out the many sections to find exactly what you're looking for. There is a monthly cap of five PDF eBook downloads, but the wide variety of available titles makes up for it.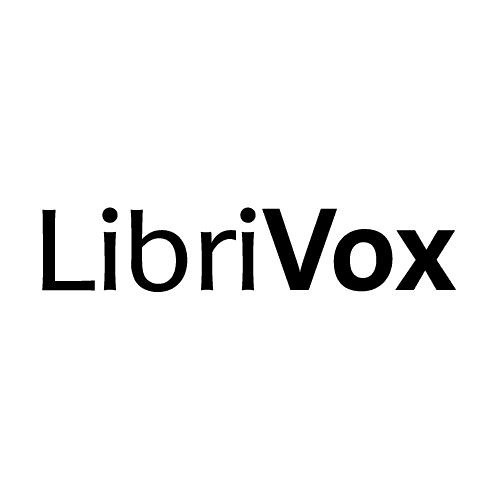 How do you feel about listening to books instead of reading them? Listen to a free LibriVox demo. This is an online collection of free audiobooks. Audiobooks are read by volunteers who donate their time to produce high-quality recordings of works of literature that can be downloaded for free.
While not the same, audiobooks offer a convenient and entertaining alternative to reading books on the go that is nearly as convenient as reading ebooks, as a bonus, it's a superb tool for helping the visually impaired enjoy reading at no cost.
The website features a download link for each book for the accompanying audiobook or electronic book version. If you're interested, LibriVox also puts out a podcast every week. All of their books are recorded at a high quality of 128 kbit/s, making them enjoyable to listen to.
Visit Smashwords if you're interested in reading literature written by unpublished authors. This online book directory contains literature published by independent writers and publishers from around the globe.
Adventure, Business, Classics, Fantasy, History, Religion, and Philosophy, are just some of the many topic areas and genres represented in the online books offered by Smashwords. Make sure you're browsing for books under the "free" category.
Free ebooks in EPUB, MOBI, PDB, and TXT formats can be downloaded from the site after a quick search using simple filter features like word count and ratings.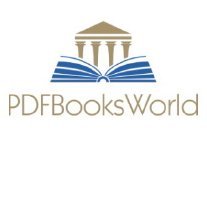 Find the answers you've been looking for if you want to read and download PDF books without cost. This ebook publisher makes PDF versions of books that have fallen into the public domain so you can read them on more devices.
PDF Books World's interface is intuitive, and the site's content is separated into genres, including fiction, nonfiction, novels, academic, and children's literature. Downloadable PDF books covering a wide range of topics are accessible on this site's massive library.
In contrast to other sites, PDF Books World does not promote third-party downloads. Membership is free forever, and data is stored on its server.
Here you can access tens of thousands of free ebooks and audiobooks covering many topics, including the arts, biography, computing, fiction, history, and more.
Bookyard is a simple platform that allows you to create or download free books depending on your chosen authors and genres. Bookyards makes it simple and free to download books.
Visitors to this site can make a financial contribution, and they may also learn more by clicking on the various educational links provided.
Regarding digital libraries, Hathi Trust is the one students should use. It comprises respected universities and libraries that have banded together to ensure the digital survival of all historical documents for future generations.
The digital content on this website was compiled from the collections of many different libraries and research centers in the United States and worldwide. It has a powerful search feature lets you look for e-books without paying anything.
Hathi Trust has several curated text collections, some focusing on genealogy, others on manuscripts, and others on vintage psychology texts. You can read books online here without signing up, but you will need to create an account to download them.
If you're looking for non-fiction reading material, Wikibooks could be a great place to begin. The website, part of the charitable Wikimedia Foundation, features a massive library of scholarly ebooks on topics including the Humanities, Engineering, Computing, Science, Languages, and many more.
The website is straightforward, and categorizing themes into distinct parts makes it simple to track down specific information. You may also try searching the entire site with the search bar.
You may either read books online or download PDF files for offline reading on the website. To help other readers decide on which ebooks to read, the Featured Books section highlights popular books within the Wikibooks community.
Verdict
You can find a wide variety of books at any of the websites mentioned above to read books offline for free. Furthermore, there is no particular order to this list, so feel free to browse the many free books you can find on these sites. I'm sure you won't run out of books soon, given the abundance of content they supply. Meanwhile, do let us know in the comments section if there are more great resources for free online books we have missed.