Without a doubt, 2021 is one of the best years for gaming. Numerous popular games have already been released this year and have attracted millions of gamers immediately.
Interestingly, most of those quarantined at home due to COVID-19 are attempting video games for the first time. And if you are one of these folks, it is customary for you to search for 2021's most popular video games. This post will discuss some of the most popular video games of 2021 that you must play.
Top 12 Popular Games You Can Play In 2021
A Call of Duty game is still one of the most popular games of 2021, which is no surprise. In addition, the game's free-to-play nature helped Activision attract millions of players worldwide.
Warzone hosts battle royale matches with 150 players, unlike other battle royale games. Thus, it is incredibly difficult for players to emerge triumphant and defeat the remaining 149 competitors.
You can play Warzone as a Solo, Duo, Trio, or Quad. Therefore, there are numerous options available. If you're a lover of multiplayer video games, then Warzone is one of the PC games you should try.
Minecraft, published in 2011, is surprisingly one of the most popular games of 2021. Microsoft brought the video game to market in 2014 because it had so much potential, and it appears that the tech giant was correct.
Microsoft had over 126 million players as of May 2020, which is a significant figure given the game is not free. Therefore, if there is a list of the five most popular games, Minecraft will be in the top five.
In Minecraft, users explore a three-dimensional world and gather raw resources to construct their buildings. Aside from that, gamers can communicate with other players from around the world, which is never monotonous.
As we discussed popular games in which you may construct objects, we could not overlook Animal Crossing: New Horizon.
Animal Crossing: New Horizon, a game designed for the Nintendo Switch, allows you to construct whatever you want as a villager. Like Minecraft, New Horizons allows players to engage and explore one another's creations. Briefly, Animal Crossing: New Horizon allows you to experience a fictional existence.
Animal Crossing: New Horizon was released in March 2020, and within a month, it attracted about 5 million gamers, which is astounding. During the COVID-19 shutdown, this computer game became a platform for virtual weddings, protests, and much more. So, Animal Crossing: New Horizon was one of the most popular games of 2020, and it deserved to be on the list in 2021.
Grand Theft Auto 5 by Rockstar is the only video game that isn't about to expire. The massive game was published in 2013 and is regarded as one of the most popular games of the past decade.
Additionally, the online edition of GTA 5, known as Grand Theft Auto Online, helped Rockstar earn a great deal of money from in-game purchases. Grand Theft Auto V is the most profitable entertainment product ever.
League of Legends is one of those popular games whose gameplay has never dissatisfied its users. League Of Legends proves that Riot Games has mastered the art of producing a massive eSports title.
The 2009 edition of the multiplayer game is still unbeatable. In addition to being incredibly enjoyable to play, the game is free. Therefore, new players can easily test the game without risking anything.
If there is one first-person shooter that everyone is talking about, it's Valorant by Riot Games. After spending so much time testing, Riot Games finally launched the game last year. Instantaneously, the FPS game attracted millions of gamers from all around the globe.
Valorant, despite being a phenomenal multiplayer game, has already exploded on the esports scene. Many CS: GO Pro players have already switched to Valorant, appreciating the game's contemporary aesthetic. Therefore, if you're not playing Valorant, you're losing out on one of the year's most popular games.
Some people refer to Genshin Impact as an imitation of Breath of the Wild. Genshin Impact includes gameplay elements from BOTW. However, it is difficult to deny that it is one of the most fascinating and fun games.
When I first started to play Genshin Impact, I was riveted to the screen for hours. And I wasn't the only one who became addicted to Genshin Impact; the game currently has millions of gamers worldwide.
Even more impressive is that miHoYo's action RPG is free to play. Therefore, you can get it immediately for free.
Outriders is a co-op role-playing game published by Square Enix and developed by People Can Fly. The game was released on April 1, 2021, and gaming enthusiasts could not resist playing it.
Several players criticize the developers for the game's constant downtime. However, this is mainly because developers work tirelessly to improve the game's performance as rapidly as possible.
Three distinct classes in a cooperative role-playing game are one of the numerous reasons why gamers enjoy Outriders. Aside from that, the game features exceptional gameplay and personalization, making it one of the most popular games of 2021.
If you haven't heard about Valheim, you were presumably still living in the year 2020. This is because, in 2021, the entire gaming world is discussing this game.
Valheim is a survival game in which players must create tools, construct structures, and gather materials. And gamers must accomplish all of this while battling the evil that plagues Valheim. Players can construct their servers and invite other players to progress in the game, which is an intriguing feature. You'll never tire of exploring the vast world of Valheim due to the game's stunning settings.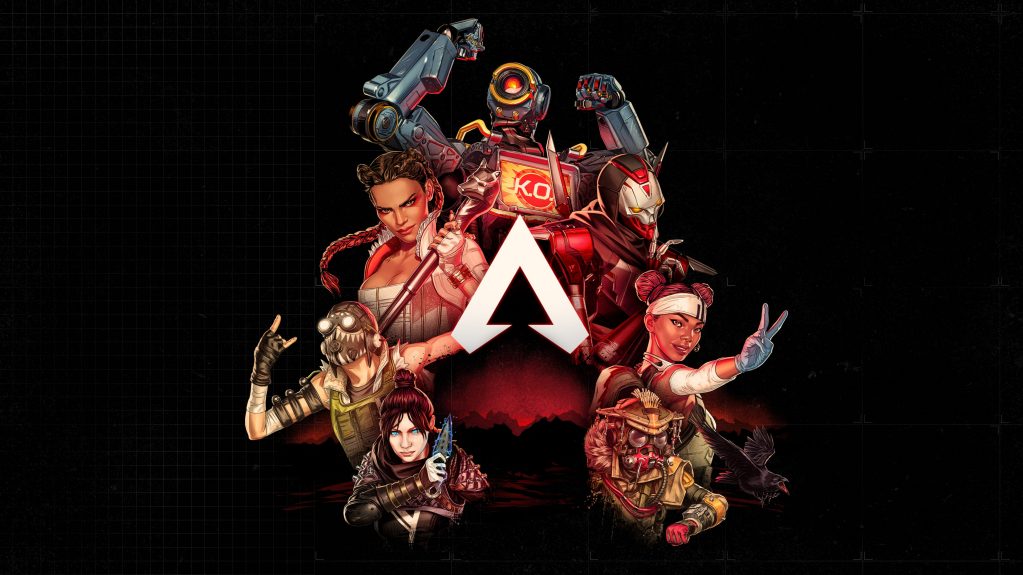 Apex Legends gained popularity due to its fast-paced action and the fact that some prominent pro-streamers were playing it. Until last year, players believed that Apex Legends was nearing its conclusion. Nonetheless, like Warzone, it is one of the most popular multiplayer games that refuse to die.
In 2021, the game regained its player base by further enhancing its gaming mechanics. In addition, developers are doing their utmost to keep users interested by releasing fresh content. If you used to play Apex Legends but have since stopped, it may be time to start playing again.
Even in 2021, you cannot dispute that Fortnite is one of the most popular games, whether you like it or dislike it. Epic Games has done an excellent job of making Fortnite popular by providing gamers with excellent content.
Occasionally, Fortnite works with a movie or comic book series to add incredible character skins to the game. The game features skins from the Marvel, DC, and Tomb Raider universes, among others. In short, Epic understands how to entice people with enticing gameplay and cosmetics.
The previous year, Ubisoft released Assassin's Creed Valhalla. No one would dispute that players still love exploring Valhalla's vast open environment in 2021.
In Valhalla, one of the numerous things that keep players intrigued is discovering new weapons and combos. Aside from that, producers are adding additional material to the game via DLCs. Thus, users can anticipate further tasks or storylines in Valhalla, thereby preserving its popularity.
Verdict
The twelve top video games of 2021 are listed here. We have included many popular games on the list. However, we chose to eliminate all except ten of the numbers.
Nonetheless, we will continue to add more titles to the list as they become available. You can continue to play the games on the list in the interim.