Google Chrome has a massive 63% market share, leaving the rest of the market to other web browsers. If you believe that honesty is the best policy, then you'll love how Chrome improves your mobile web browsing experience. This kind of convenience, however, comes at a cost: our privacy. We're well aware that Google keeps tabs on our every move, and the constant stream of personalized ads becomes old fast. There are serious problems, such as high RAM usage, that slow down your device; you must ignore that. Whatever your motive for considering Chrome alternatives in 2021, you'll find it here.
Top 10 Google Chrome Alternatives For Browsing Privately (2021)
If you're seeking Chrome alternatives in 2021, your best bet is the open-source browser Brave. The original Mozilla team members developed it to eliminate privacy- and speed-compromising advertisements and trackers. The most significant part is that the Brave browser includes a rewards program called Brave Rewards.
You can earn coins by visiting popular websites and using the blockchain to provide rewards for that activity. The browser constantly sends you tokens that you may trade for legal ads or give to a publisher.
While many browsers boast a "private mode," these settings typically only prevent outsiders from seeing what websites you've visited. Brave integrates Tor into a separate tab to hide your location and browsing history.
It's also possible to customize the number of tabs displayed on each page and view brief previews of the tabs you're investigating with the Tab Preview and Tab Pages capabilities, respectively. Furthermore, tabs can be pinned as needed. To handle several social media profiles, use the Session Tabs.
Why use Brave
Improves website load times.

Removes the ability to track your movements and disables ads.

The administration of passwords.

Able to work with Chrome add-ons.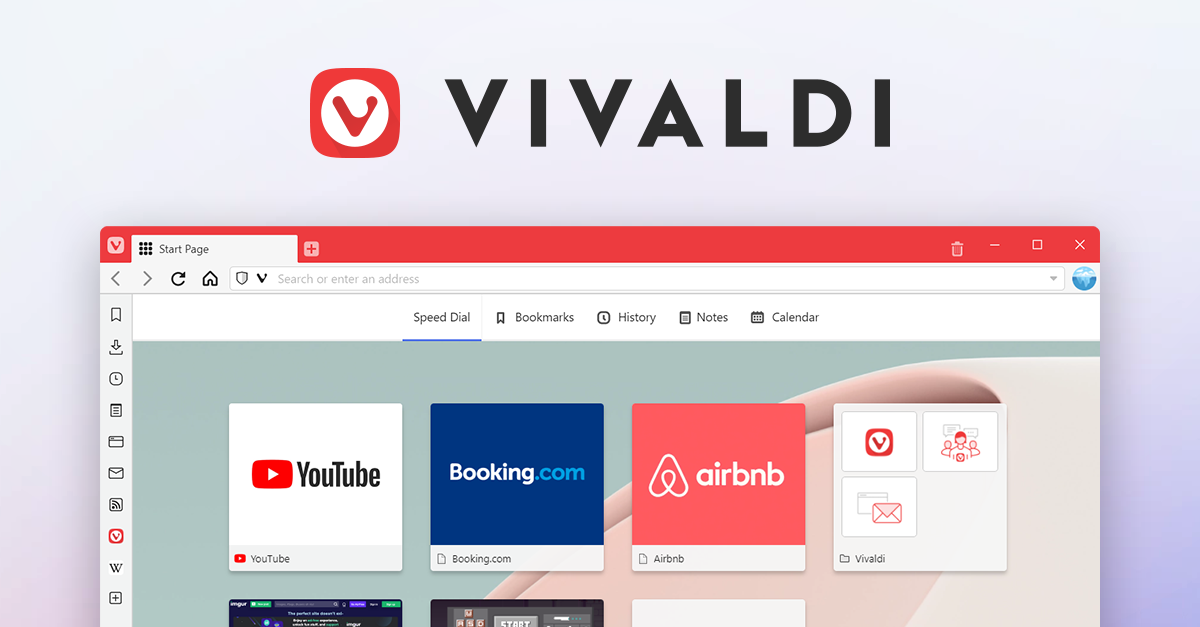 Vivaldi is an excellent option if you need a customizable browser interface. This Chrome alternative has many customizable themes, including light, dark, and gradient variations.
The best part is that if you prepare ahead, you may switch between these themes at any time throughout the day. Furthermore, Vivaldi offers a moveable sidebar that you may dock anywhere the user sees fit. You may use this bar to rapidly access your favorite messaging apps, social feeds, news websites, and more.
One Vivaldi feature I like is how customizable the user interface is. The browser will utilize the site's primary color as an accent color. The option to save many sessions at once and access them at a later time is another proper function. With Vivaldi, your data is encrypted during cross-device synchronization, and you can be assured that your privacy is protected.
You won't notice the difference between Vivaldi and Google Chrome because they share the same Chromium foundation. Bringing over your Chrome account's bookmarks, history, and settings is easy. It's more secure than Google Chrome. Vivaldi is one of the best Chrome alternatives in 2021 because it supports nearly all Chrome extensions. Google Drive is still accessible through the browser and has a sleek, minimalist design.
Why use Vivaldi
User interface options such as color scheme, animation speed, and sidebar placement are all adjustable.

The browser can record your keystrokes and mouse clicks.

Compared to Chrome, the built-in Tab Tiling feature offers improved tab management.
When comparing Chrome alternatives in 2021, Mozilla's Firefox is the best option for speed and security. Much greater discretion is afforded to your internet presence and the data you choose to make public. If you enable this feature named "Recording Protection," no website will be able to keep tabs on your browsing habits. Mozilla's "Firefox Monitor" feature will send you an immediate alert if your password or email address is hacked.
Firefox is an excellent substitute for Chrome because it has many features that Chrome has. When you reopen your browser, it will remember your history, bookmarks, and tabs and load them automatically. In addition, Firefox offers a multitude of extensions and add-ons. For this reason, switching browsers won't cause excessive grief for Google users. If you're looking for an alternative to Chrome's tab suspenders, read up on the topic on our blog.
In contrast to Chrome, Firefox can keep up with many simultaneously open tabs without slowing down. It's also the most secure browser to avoid malware downloads and block hazardous websites when the default security settings are used. You can increase your account's privacy and security by adjusting these settings.
Why use Firefox
Easy to personalize, quick, and secure.

Tracking Protection and Firefox Monitor are two of the included features.

Excellent user interface.
Safari comes pre-installed on any device running Apple's iOS or macOS. It's a fast and secure browser that's a great option if you're looking for Chrome alternatives. Apple has put a lot of time and effort into making Safari safe. It shields you from ad trackers automatically and gives a Privacy Report that explains how it does so.
This browser prevents videos from automatically playing and provides a distraction-free reading experience in "reading mode" for those who like to consume content on the web without interruptions.
The ability to save items for later offline reading benefits the iPhone. Safari is fast and reliable and syncs flawlessly between your Apple devices. For more info, read our piece on the top browsers for the iPhone.
Why use Safari
One of the best options for Mac users who dislike Chrome.

It provides fast transfer rates, privacy, an intuitive UI, and a means of keeping all your data in sync.

Effective handling of passwords.
Opera has been around for a long time and is a strong contender to Chrome as the preferred web browser in 2021. Special functions like rapid dialing and tabbed browsing were made available to us. This Chromium-based browser is quite similar in feel to Chrome, and it has several fantastic features, such as an integrated ad-blocker that lets you avoid ads while you surf the web.
To speed up page loads, Opera has a feature called Turbo Mode. However, the unlimited free VPN service built right in is my favorite feature, as it allows you to circumvent geographically restricted content and keeps your data safe. You should try Opera to see how it stacks up against Chrome; it has several valuable features, including a power saver mode.
Why use Opera
Many valuable features are already installed, such as a VPN client, ad blocking software, turbo mode, and a power saver.

Includes a black interface as standard as well.
When it comes to browsers that prioritize anonymity, Tor is often the first choice. Because of its 'hidden' network of relay servers, Tor has become synonymous with the anti-surveillance movement. This browser can potentially hide your actual location by connecting you to servers in different parts of the world.
Furthermore, Tor Browser removes trackers by isolating each page you visit, preventing third-party trackers from following you. When you quit your browser, all your session's cookies and history disappear immediately.
Furthermore, it hides your physical location so that you may access websites restricted in your country. Those interested in gaining entry to the Dark Web or Deep Web can accomplish so by using Tor. To go at one's own risk, though, is understood.
Tor's downside is that it's not as fast as other browsers like Chrome or Firefox. This Chrome version is the best available in 2021 if privacy is your primary priority.
Why use Tor Browser
The most discreet browser available.

Features a Virtual Private Network (VPN), a Multi-Layer Encryption (MLE), and the ability to disable trackers to protect user anonymity.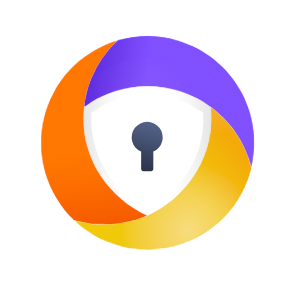 Avast, a developer of software security solutions, created this browser. Comparatively speaking, it is one of the fastest and most secure Chrome alternatives. Avast Secure Browser may significantly speed up website load times by automatically blocking or hiding online ads. You may safely shop online, do online banking, and do other online activities thanks to its high level of security.
Other benefits include alerts in the event of a password leak and protection against user fingerprinting. The browser is loaded with convenience features and security measures. Importing your Chrome bookmarks, history, and settings is a breeze and happen instantly.
Why use Avast Secure Browser
For example, Avast Internet Security has a built-in ad blocker.

Make encrypted connections mandatory for all websites.

Inhibit potentially dangerous files and websites.
Torch is a search engine that offers an alternative to Google that prioritizes multimedia content. You can grab audio and video from any website with just one click with this browser's built-in Media Grabber. So, you don't have to go looking for any kind of converters or add-ons.
You can play videos in the Torch Player before they've entirely downloaded. It has a built-in torrent client, allowing you to easily and quickly manage your torrent library without leaving your browser.
Torch Music, a plugin built into the browser, allows users to listen to music without paying. It comes with a "Torch Games" add-on that will enable you to play various games without leaving your browser.
If you routinely download media from the internet in 2021, I recommend Torch as the best alternative to Google Chrome.
Why use Torch Browser
Media playback, download, torrenting capabilities, and other multimedia tools are all in one convenient package.

Great for fun times.

Add-ons that fit seamlessly into your gaming, listening, and social media experience.
In 2021, we planned to try out a new browser that takes a different approach than most of the competition to replace Chrome. While other browsers simplify their features to provide a quick and efficient experience, Maxthon adds as many useful features as possible.
A media downloader, screen capture tool, Reader mode, and other features are supplementary yet vital. Standard bookmark, tab, settings, address bar, new tab, note, and password syncing functions are available.
Maxthon's user interface and performance are significantly inferior to that of Chrome and Firefox. Furthermore, you should not use this browser if you value privacy above all else. Also, read our in-depth article on the top Twitter-like platforms available in 2022.
Why use Maxthon Cloud Browser
Ad-blocking, media downloading, and a reading mode

Built-in blockchain identity manager-VBox
Microsoft has swapped out its Edge browser with a more secure and privacy-conscious version based on Chromium. Please give Microsoft Edge a chance if you've been reluctant to switch from Internet Explorer. Microsoft's newest browser, Edge, has an entirely different look from its forerunner, Internet Explorer, and loads web pages far faster.
The truth is that this browser has features that are missing in Chrome. You can pick to draw, write, and highlight parts of a web page even without installing extensions or plugins. It includes built-in Cortana compatibility and can read PDFs and eBooks natively.
On Windows 10 PCs, Microsoft Edge is the default browser. In addition to being functional, Edge also looks excellent. Sites load quickly, and Windows Defender is used to protecting your computer from malware. In sum, it deserves praise as a leading Chrome alternative in 2021.
Why use Microsoft Edge
Netflix in 4K resolution is currently only available on Windows browsers.

The reading list is composed primarily of articles.

PDF and web page annotations.
The forthcoming Chrome replacement will, like Chrome, put privacy first. Epic can protect your privacy from standard tracking methods even though it does not use a specialized onion network like Tor. You won't have to worry about being followed, crypto-mined, ultrasonically signaled, fingerprinted, or infected with malware.
One of its most valuable functions is a built-in encryption tool that, if used, may encrypt your communication and hide your IP address. As a result, your digital footprint is hidden, and you can surf the web anonymously.
Epic Browser does not have DNS prefetching, third-party cookies, or autofill if you close your browser without saving your preferences or closing your session.
Why use Epic
Ultrasound Signaling, Private Browsing with a Free VPN & Proxy.

Blocks malware, trackers, adware, and cryptocurrency mining scripts.

Convenient video downloading and internal encryption tools.
Verdict
That wraps up everything that was going to be included on this list. In 2021, these were your best options for an alternate web browser to Google Chrome. Whether we're talking about how quickly something loads, how private it is, how secure it is, or how easy it is to use, I say people should go with the option that works best for them.
Try out some of these other browsers if you're looking for Chrome alternatives, and if you know of any others that you should include, let us know in the comments below.
FAQs
Which alternative to Google Chrome is the best option?
The best alternative to Google Chrome in the year 2021 is Brave. Mozilla Firefox, Apple Safari, Opera, Vivaldi, and many others are also strong Chrome alternatives.
Is there a specific reason why you shouldn't use Google Chrome?
You should avoid Google Chrome primarily because of concerns about security and memory (RAM). If you use Google's Chrome web browser, the search giant may track your every move and serve targeted ads based on what it finds. Plus, it uses more memory than standard browsers, making your device run more slowly.
Can we say that Brave is a better browser than Chrome?
If privacy is your priority, you should use Brave instead of Chrome.
What is the difference between Google and Google Chrome?
Google is an online search engine, while Google Chrome is a browser you may use to access the Internet and all its features. You can view web pages and search engine results in Google Chrome because it is a web browser.