Let's face it: our Android phones are home to many important documents, photos, and videos. Being the most widely used smartphone OS, Android is a prime target for cybercriminals. Hackers are now attacking the platform. That's why the experts recommend using security software. Antivirus software is the first thing that comes to mind when discussing security programs. Antivirus software for Android is necessary, but it cannot provide foolproof safety. What happens to the data on your device's hard drive? Do you have any plans in place to guarantee their safety? Despite being the primary targets of hackers, critical data is often overlooked. So besides an antivirus app, you also need folder lock apps.
List of Best folder lock apps For Android
The best Android file and folder lock apps are discussed here. You can use these file lockers to secure sensitive documents with a password. As a result, let's take a look at the best Android file and folder securers.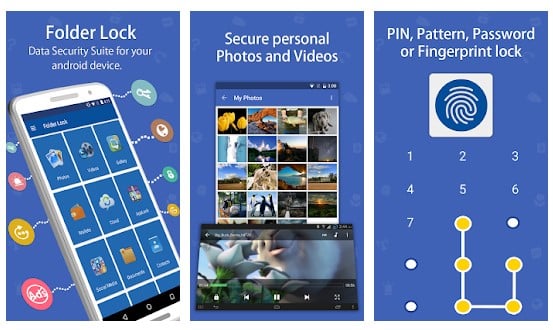 Folder Lock is widely regarded as the best Android security app. This program encrypts all of your files, including photos, videos, documents, contacts, and more.
The premium edition of Folder Lock not only backs up your data in the cloud but also encrypts your most sensitive files and folders. Folder Lock also includes a WiFi file transfer utility for syncing data between Android devices.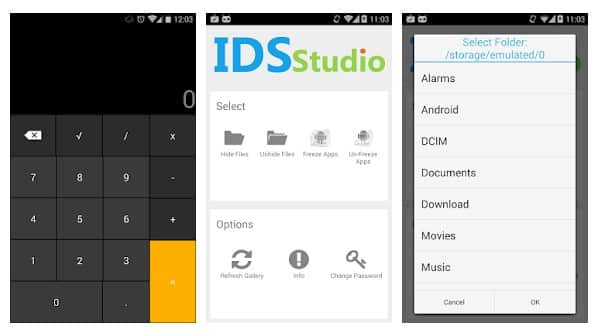 In terms of safety, it is among the best options. It's essentially a calculator, but with a twist. The Smart Hide Calculator includes a secure vault that requires a secret key to open.
In this way, the Smart Hide Calculator will be mistaken for a simple calculator app by the general public. The app works with Android 4.2 and up and doesn't even require root access on your phone.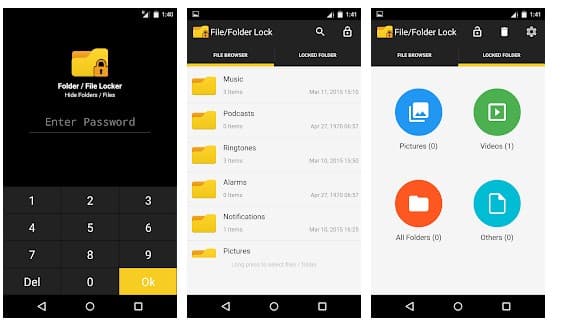 FileSafe is more of a full-featured file manager than a simple folder lock program, and it also can hide files and folders. It is a full-featured file manager app that can take the place of your phone's default file manager app and provide you with the security of a password for your most sensitive files.
FileSafe's features include a media player and picture viewer in addition to its file management and locking capabilities.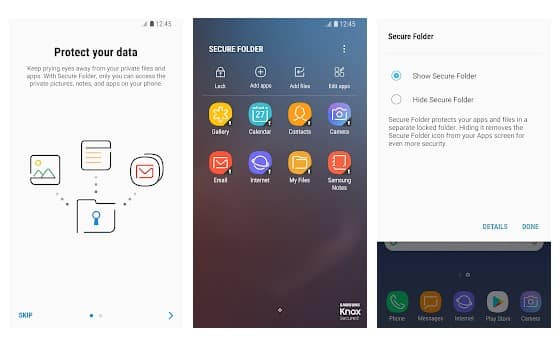 Protect your private documents with Samsung's folder lock software. The protected folder makes use of the military-grade Samsung Knox security system.
The only drawback to the app is that it is only compatible with Samsung mobile devices. As a result, you shouldn't download this software if you don't have a Samsung phone.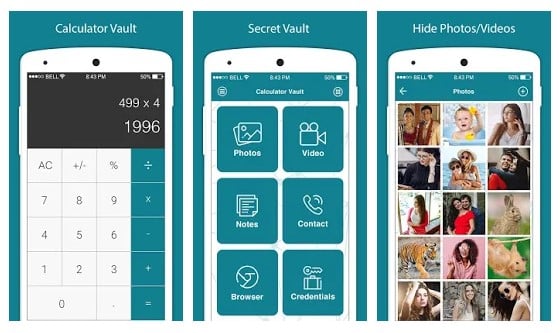 Calculator Vault is very similar to the Smart Hide Calculator. It fools you into thinking it's a full-fledged calculator, but in reality, it's a secure vault that requires a PIN to access.
To access the safe, key in the code on the calculator's screen. The secure vault supports a wide variety of file formats. You can also hide programs and files with Calculator Vault.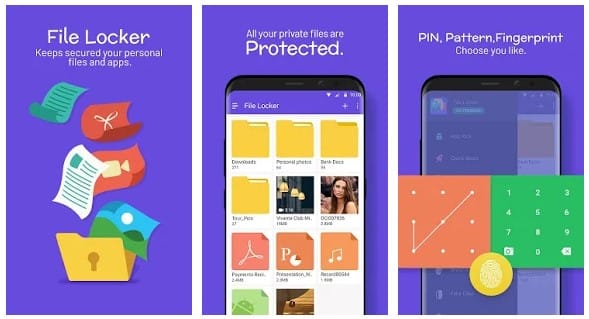 The program is the newest of all those discussed in this article. This Android software, Safe Folder Vault, is a safe deposit box. It's like having a safe deposit box for your private documents. You can also use the app to lock off other apps using a password.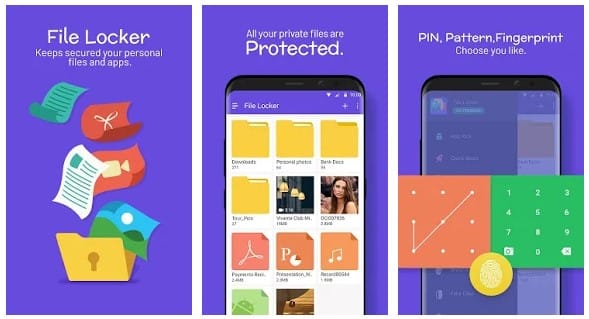 Using a File locker could be the easiest approach to set up a secure location on your device to keep and safeguard your most important files and folders.
With File locker, you may safeguard your audio recordings, videos, documents, contacts, notes, and even images with a password.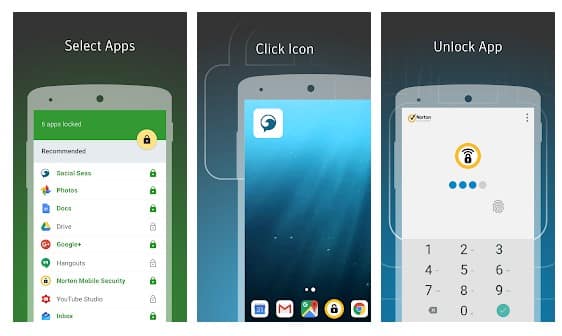 Norton App Lock, like its predecessors, lets its customers encrypt and lock apps using a passcode or pattern.
You're not limited to only protecting programs with Norton App Lock; the program also works for locking down entire directories. Thus, Norton App Lock stands out among the best free folder lock apps for Android phones.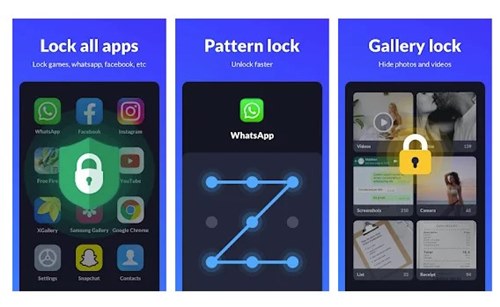 App Lock is a security app for Android devices. A pattern lock, fingerprint scanner, and password protection are just some of how this program keeps your data safe.
Even while it can't secure folders, Program Lock can hide media files like photos and movies and lock any app on your device. Furthermore, it offers a secret browser that lets you surf the web without leaving any traces of your activity.
There is no better app for Android than Filecrypt for protecting your data. Software that lets you safeguard your data by requiring a password or a fingerprint to access it.
False crashes, Clock passwords, false login, intruder photos, and more are just a few examples of the anti-detection features offered by Filecrypt.
As a result, these are the top programs for Android that can secure your data storage areas. Use these programs to safeguard your data by requiring a password to access it. Please share your knowledge about other comparable programs in the comments. Thanks for reading, and I do hope you found this guide useful! Help me spread the word by forwarding this to your friends.