The Adobe Flash Player is undoubtedly one of the best and most widely used Flash players. However, in the past, Adobe Flash Player was the source of many user security problems. Due to security flaws, more and more people are keen to get rid of Flash. It's possible to look at other options as well. Video, moving graphics, and animations can all be displayed with an Adobe Flash player. Flash players are required for many online games, and live broadcasting is impossible without them. Choosing a flash player alternative is a personal decision based on your specific requirements.
List of 3 Best Adobe Flash Player Alternative
As a result, in this essay, we will review the best alternatives to Adobe Flash Player. Here are some of the best free alternatives to Adobe Flash Player.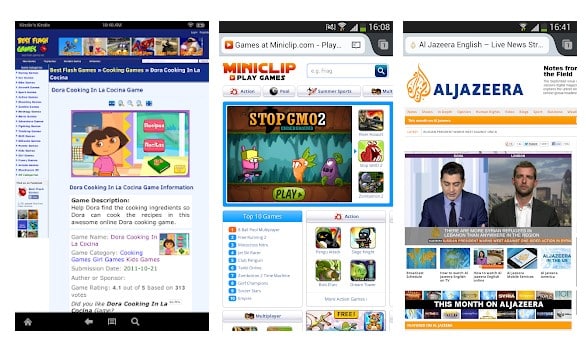 This is one of the best Android browsers out there. On the Google Play Store, this is the fastest browser that supports Adobe Flash Player.
There is no need to install any additional flash player application because FlashFox – Flash Browser has its built-in flash player. FlashFox adds features like bookmarks, history, shared tabs, and recently used tabs to the standard Flash Browser experience.
It runs on Linux and is an open-source, C/C++-based replacement for Adobe Flash Player. There is a Github repository for Lightspark's source code. Because Lightspark hasn't been updated in a long time, Flash-based stuff won't play.
LightSpark's second drawback is that you can only use it on Linux-based computers. It's, therefore, possible to use Lightspark as a substitute for Adobe Flash Player.
In 2011, Adobe Flash enabled cross-platform development for developers. In contrast, HTML5 was still a long way from where it is today. In the distribution of web content, HTML5 has steadily displaced Flash Player.
It is now possible to publish Flash content to HTML5 canvas using Adobe Animate CC. Plug-ins that rely on Flash are going extinct due to Adobe's formal decision to stop supporting it.
These are the best alternatives to Adobe Flash Player currently on the market. You might list other alternatives to Adobe Flash Player in the following comment section. I sincerely hope you found this post to be beneficial. Let your friends know, too.