Things have changed a lot in the last several years. Due to the increasing number of privacy concerns, many are reluctant to post their photos on social networking sites. It's essential to have a photo avatar in this sensitive online world. Avatars are like profile pictures, although they don't reflect a photograph. If anything, it's turned into a cartoon character. An animated avatar can be fun to make, especially if you plan to use it as your profile photo. In this article, we will tell you about the best avatar websites.
List of 15 Best avatar websites
You've come to the right place if you're seeking ways to make online avatar cartoons. In this post, we'll look at some of the most popular websites where you may create your avatar.
The Avachara Avatar character builder is one of my favorite internet options. Many apparel and accessories, including tiaras, may be found on this great site. Unlike the other apps, this one offers a wide variety of possibilities.
First, you will have to put together your face, including your face shape and skin tone, as well as the color of your eyes. Fashion, including all accessories such as a guitar and wallpaper, are the next steps after completion. Ideally, they should give us backdrops depicting landscapes, but anything provided for free will do.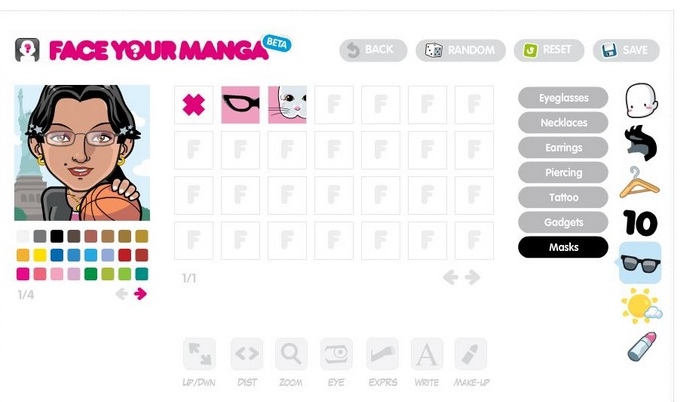 To create an avatar that looks almost exactly like you, Faceyourmanga is the best place to go. If you're looking for a program with more features than others, this one is for you.
You may also customize your brows using this software. Use a picture of yourself to create an avatar in Face Your Manga.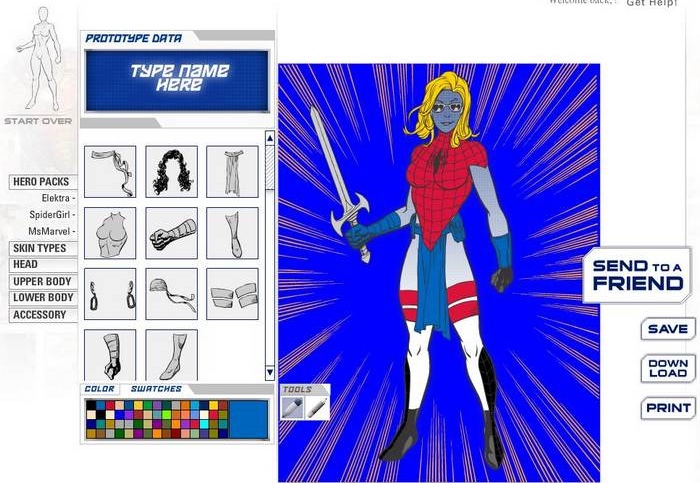 This site has features that other avatar websites don't have. If your favorite superhero lacks a certain power or appearance, such as wings, you can add it using the Marvel Superhero Avatar Creator. In terms of fantasy avatar creation tools, this is head and shoulders above the competition.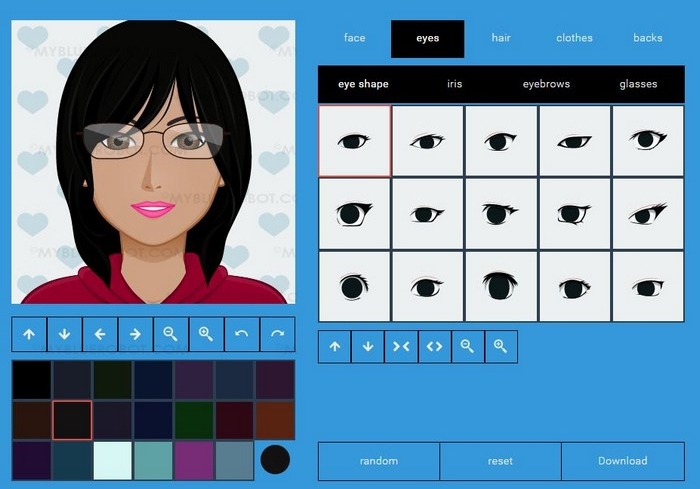 This is the best tool for creating cartoon avatars I've seen. Some unusual features, such as the magnifying glass with a minus or plus sign within, can be found in this application, which may not have as many options as other programs.
You can shift your eyes up and down to alter the distance between them. This wen program also lets you build an avatar by tilting your head.
I think it's one of the best online cartoon avatar generators. To generate a random avatar, click the "Randomizer" option on the website's menu bar.
Using this application, you may customize your Avatars and use them on your blog or social media accounts.
When you comment or post on a blog, your Gravatar is displayed next to your name.
Gravatar-enabled websites can display an 8080-pixel avatar associated with your email address generated by this website.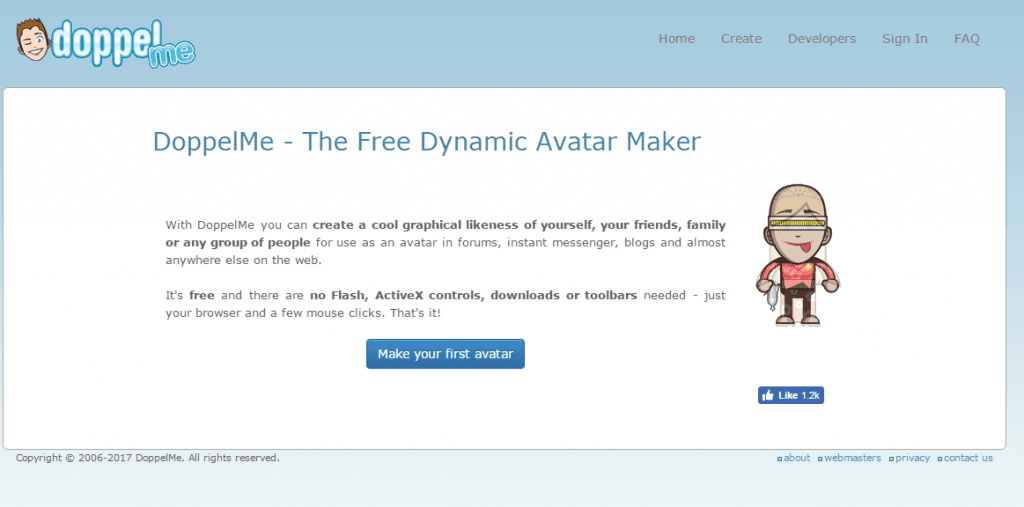 Your friends, family members, or any other group of people can use DoppelMe to create a cool graphical avatar for you to use on forums, instant chat, blogs, and nearly any other Internet site.
No Flash, ActiveX controls, downloads, or toolbars are required, and it is free to use.
If you're looking for a realistic avatar creator, you can create a cartoon version of yourself with Cartoonify without having to use any special software.
Over 300 aesthetic components are included in your Avatar to give it a personal touch. One of the quickest and easiest ways to turn a snapshot into a cartoon is to use this technique.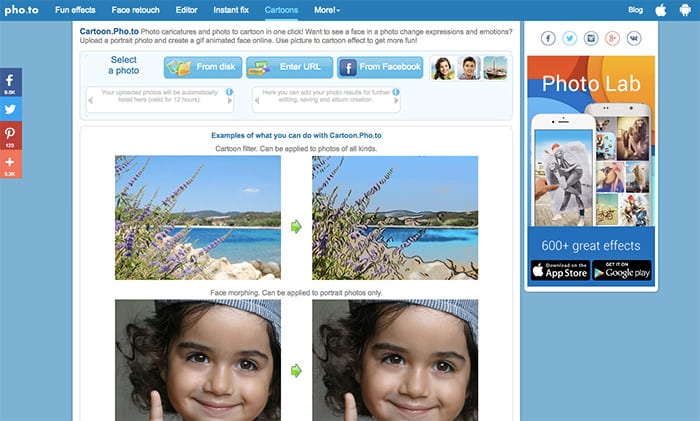 Users may turn any landscape shot into a watercolor painting using this website. Similarly, you can use this website to create a watercolor drawing from your own photo. Users can also change their facial expressions with Pho.to.
Pick a Face is a great website for cartooning your face. When you utilize the photo editor in Pick a Face, your picture may have a new lease on life thanks to the app's abundance of tools and options. Pick a Face is one of the most popular avatar websites.
Avatarmaker is yet another great free online avatar Creator option to consider. Using the Avatarmaker, you can build stunning avatars in minutes. Avatarmaker allows you to customize practically every aspect of your character, from the shape of your face to the color of your hair.
An additional free online avatar generator, GetAvatars, can be used to create a beautiful personal avatar. To create an avatar, the user can choose to do it manually or by pressing the random button.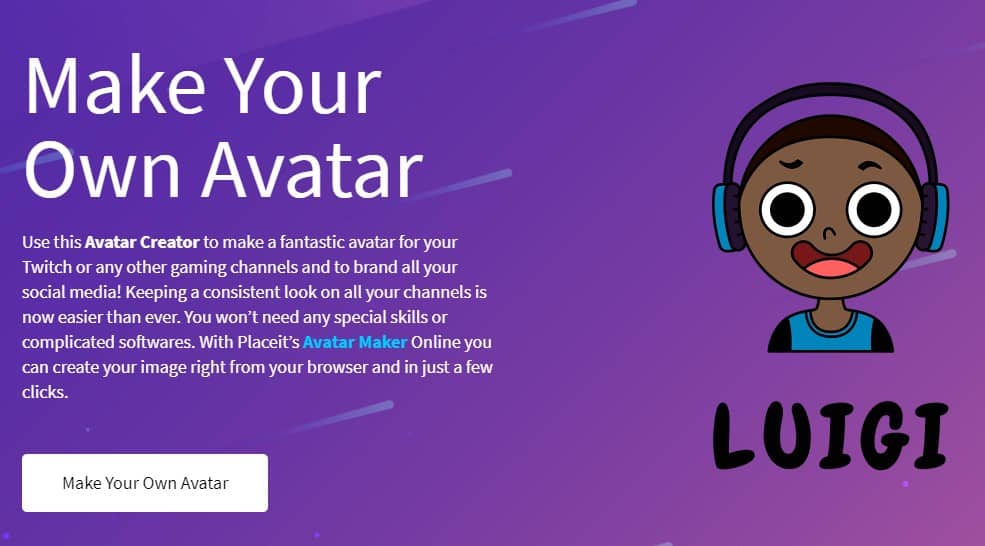 There are several online avatar creators, but Place It Avatar Maker may be the best choice if you're looking for a tool to create visually appealing avatars for your gaming channels and social media accounts. As of this writing, Place It Avatar Maker has the best user interface among online avatar creators.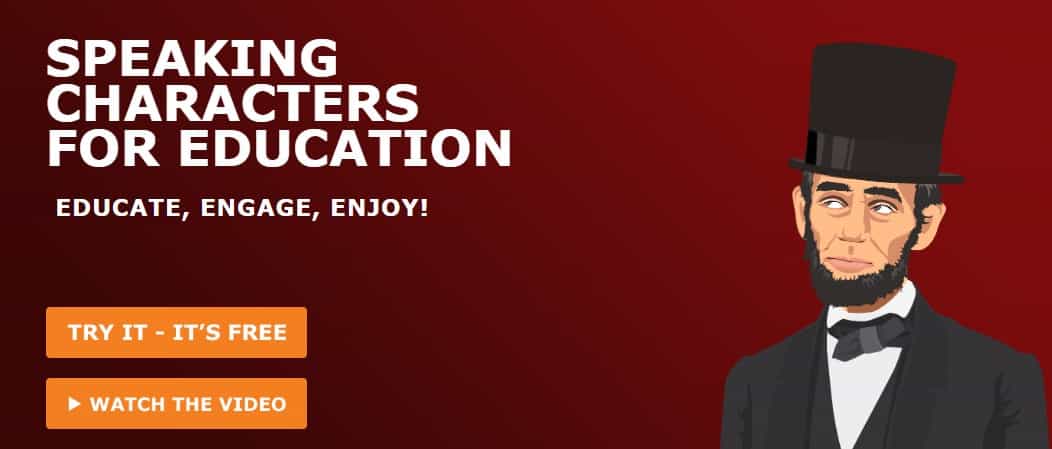 Creating an online cartoon version of yourself is easy with Voki, another of the best free cartoon creators. With Voki, customers can access a wide range of handy customization options. In addition, Voki lets you create animated avatars that can speak your voice.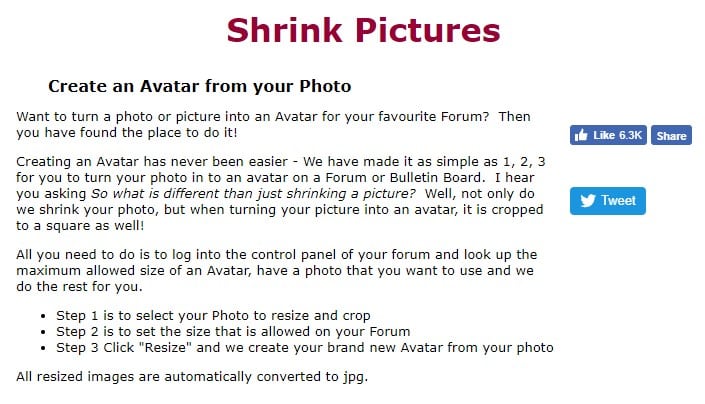 Shrink Pictures is a good option to create an online avatar quickly and easily. It's not a full-featured avatar maker, but you can use it on a message board or a forum.
The web program minimizes your photo and creates an avatar for you to use. If you don't want to go through all the customization steps, you may simply select Shrink Pictures when creating your avatar.
The avatar websites listed above are the best places to create Avatar cartoons online. Go to the websites now to see for yourself how amazing they are. Let me know if there's anything else I could have done to help you; I'd love to hear from you! Please let us know of other sites like this in the comments below.