In the digital realm, privacy does not exist. In addition, search engines like Google, Yahoo, Bing, etc., monitor your queries to provide more relevant results and ads. Companies do the same thing with our internet activity. While services like VPNs and proxies can hide your internet activity from prying eyes, doing so isn't always in your best interest. Using the best private browser ios and other precautions are necessary if we are to maintain complete anonymity online.
List of 10 best private browser ios
Since we have already covered the topic of the best Android browser for privacy, we will be focusing on the iOS platform here. We'll show you the best private browsing apps for iPhone right now. These best private browser ios can quickly remove web trackers and keep your online life secret.
Aloha Browser is a lightning-quick, no-cost, and feature-packed web browser for iOS. Aloha Browser is a secure and private web browser for the iPhone.
Aloha Browser offers many features: ad blocking, a free VPN, a virtual reality player, a media player, private tabs, and a QR code reader. The browser will not save your browsing history.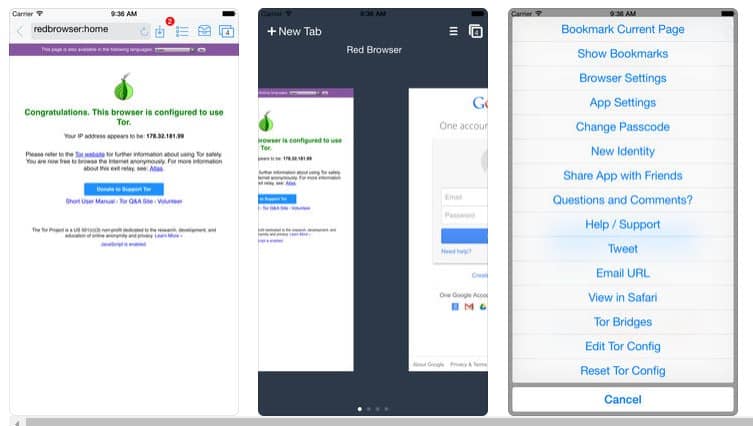 For iOS devices, there is Red Onion, a browser that connects to the internet via the anonymous Tor network. The browser's primary function is getting into the dark web and remaining hidden from prying eyes.
Moreover, the application offers proxies that enable customers to get through internet filters at their workplaces, universities, and public hotspots. In addition, the browser can detect and block various online trackers and advertising with surprising agility.
Even though it isn't widely used, Snowbunny Private Web Browser is a top-tier option for iOS devices like the iPhone and iPad. Snowbunny Private Browser can load websites lightning fast and be used in full-screen mode.
Snowbunny can display as much as 35% more content in full-screen mode than in windowed mode. The browser also offers a private mode you can enable via the preferences menu. When you go to private mode, the browser won't save anything you do, not even cookies or log-in details.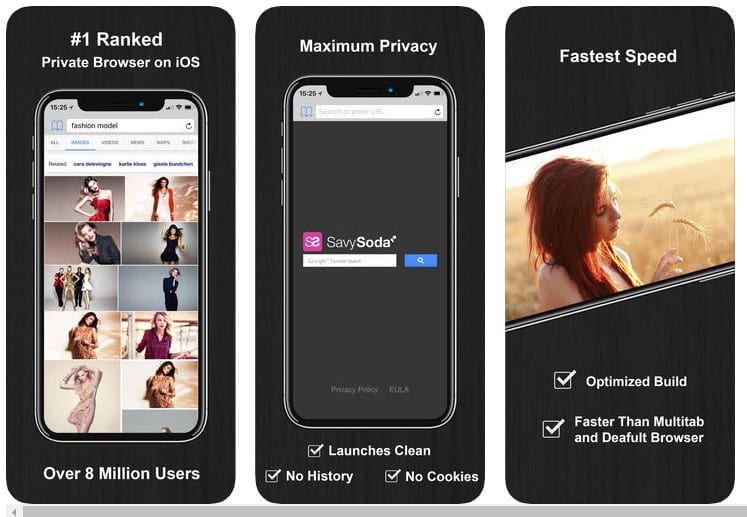 Exactly as its name suggests, Private Browsing Online Browser is a top pick among the best private browsers for iOS devices.
When you close your Private Browsing Web Browser, all of your history, cookies, cache and other traceable data are deleted automatically. To top it all off, the web browser has been fine-tuned to facilitate faster downloads and web navigation.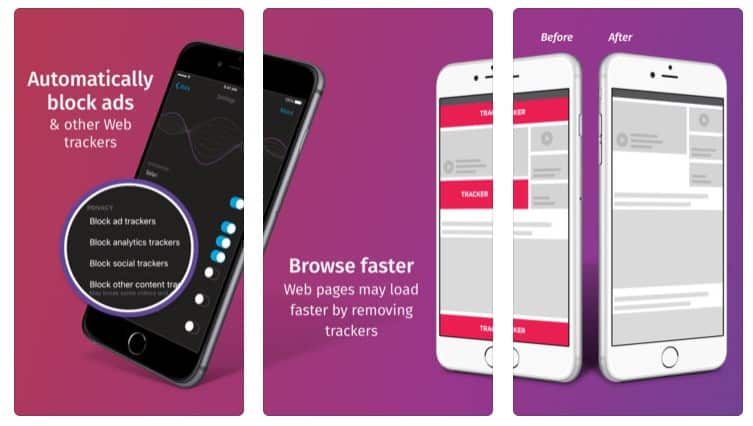 While Firefox Focus isn't the best web browser, it does have several useful tools. As soon as it is activated, it immediately blocks a wide range of web trackers.
When you close the program, your browsing history, login credentials, and cookie data are all removed. Protect your anonymity while you're online with Firefox Focus. Firefox Focus does more than just block trackers; it also removes ads, which means your site will load much more quickly.
The iOS version of the Ghostery Privacy Browser, which has proven to be immensely popular with Android users, is also available. Despite this, Ghostery Privacy Browser is a great yet underappreciated iOS app. Ghostery Privacy Browser, on the other hand, has almost everything you'd need for a secret session.
Ghostery Privacy Browser is helpful since it reveals which websites are tracking your data and provides options for blocking these trackers. The Ghostery Privacy Browser also has a built-in ad blocker that will filter out any unwanted promotional content from every website you visit.
Try out Brave Private Web Browser VPN on your iOS device if you're looking for a quick, safe, confidential web browser.
It's a browser that combines ad blocking, pop-up blocking, a VPN, and other features into a single package. Also, for added safety, the browser supports HTTPS in all locations.
Web browsing on an iPhone is a breeze using Opera. The browser loads quickly, protects your personal information and has a private mode. Opera Browser is the most secure and private web browser, using cutting-edge encryption and other security features.
The privacy protection includes several helpful features, such as protection from Cryptojacking, ad filtering, and a night mode.
In such a case, Private Browser Deluxe is among the most anonymous and secure iPhone browsers. If you're looking for a web browser for your iPhone that supports tabs, bookmarks, private browsing, anonymous surfing, etc., go no further than Private Browser Deluxe. It has a powerful download manager that lets you pause and resume downloads.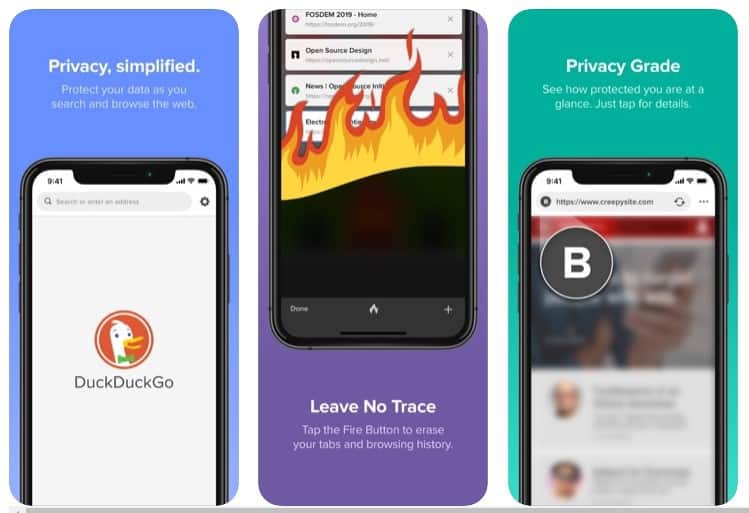 This browser is among the safest options for iPhone users. The DuckDuckGo Privacy Browser has more protections for your privacy than any other web browser. You can delete all your open tabs and history with a simple click. Automatically, the browser will prevent any hidden third-party trackers from accessing your data.
At this time, these iPhone Private browsers offer the highest level of security. Please add any further suggestions for similar web browsers in the discussion below. Hopefully, you found this post to be informative. Spread the word to your associates as well!