Streaming music or video can be convenient, but it consumes cellular data. As data plans and data caps become more expensive, it may be the ideal moment to return to offline audio files. Therefore, a music player app is required to play offline audio files. Numerous Android music player apps in the Google Play Store can play locally stored audio files. This article lists the top 10 Android offline music player apps. With this article, you can choose the best offline music player for android.
List of 10 best offline music player for android
Numerous music streaming apps, such as YouTube Songs, Spotify, etc., offer the option to download music for offline playback. We have not, however, listed any such applications on the list. So, let's examine the top free offline music player apps available for Android.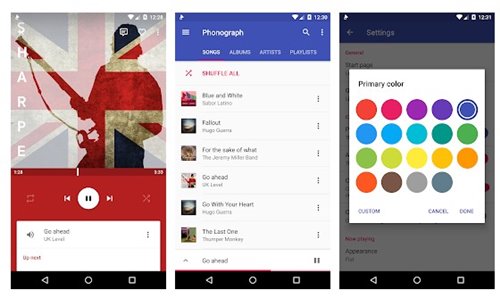 If you are seeking a visually appealing Android music player app, you should try Phonograph Music Player. The interface of the Phonograph Music Player is superior and visually appealing.
It can play music from both internal and external storage media. In addition, it contains other audio editing functions, such as audio tag editing, equalisation, etc.
Pixel – Music Player is designed for individuals needing a nicely made music player with Material design. This music player can satisfy all of your musical needs.
The music player provides numerous options for browsing and playing the local music library. A radio player, a podcast player, a video player, and a 5-band audio adjuster are all included.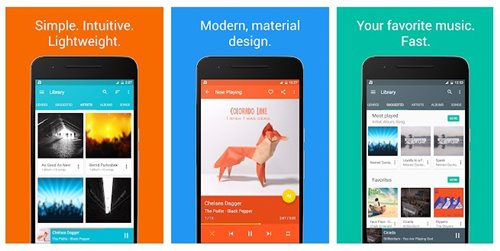 Shuttle Music Player is the best open-source music player for Android if you are searching for one that is user-friendly, lightweight, and powerful. The Android music player application features a sleek and material design.
In addition, it has a 6-band equalisation with bass-enhanced capabilities. You can also use it to play lyrics. To play lyrics, you must have the.srt file prepared.
If you are looking for an easy-to-use and straightforward music player app for your Android smartphone, AIMP may be your best option.
AIMP is advantageous since it examines and lists all music files saved on your internal and external storage without displaying advertisements. In addition, the application supports a wide variety of music formats and contains a 29-band equalisation.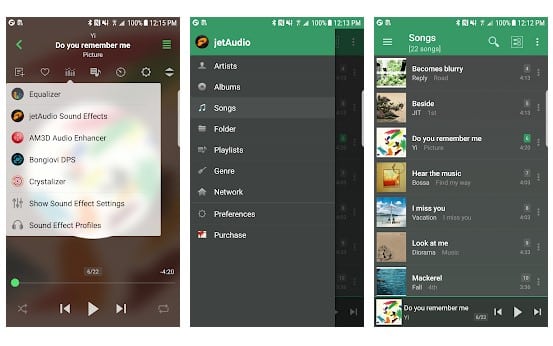 JetAudio is another top-rated offline music player program that you may like to consider. It is advantageous in that it supports nearly all major music file types.
In addition, JetAudio provides users with a 10-band equaliser, 32 presets, and both lossy and lossless support.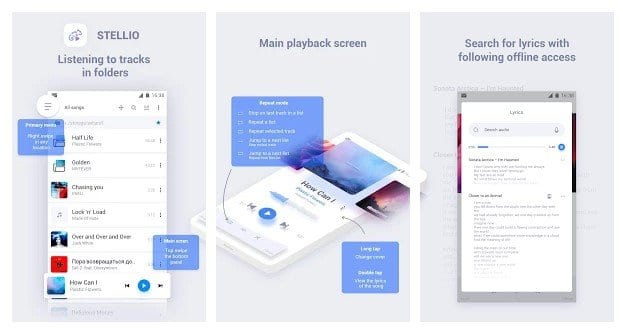 Stellio is one of the most powerful Android music player applications available. The application is renowned for its robust sound, theme support, and extensive sound options.
Stellio supports many popular audio file formats, including FLAC, MP3, CUE, APE, and M4A. Additionally, it supports Android wear, allowing you to control music from your wristwatch.
It is one of Android's best and highest-rated offline music player apps. The application enables you to locate and manage all your music files swiftly.
The Music Player is compatible with MP3, midi, wav, flac raw, and aac files. Music Player also has a five-band graphic equalisation to improve your music further.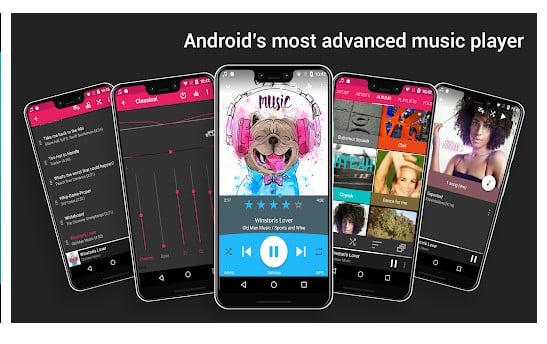 Rocket Player is a completely customised offline music player app on Google Play. What was that? Rocket Player is one of the oldest available music player applications, providing users with various essential functions.
The free edition of Rocket Player includes a 10-band equaliser, 30 customisable themes, a tag editor, Chromecast support, and more.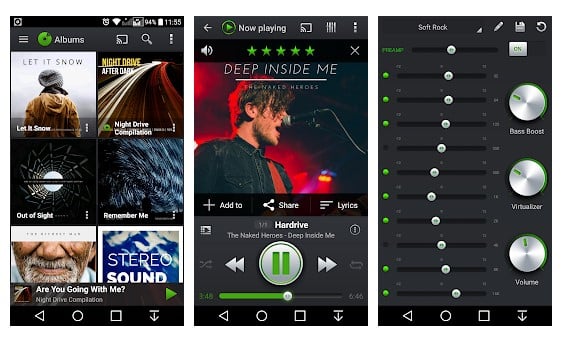 Its plugin support distinguishes PlayerPro. With the plugins, the features of the music player app can be increased. PlayerPro lets users explore and play music files in various ways, including albums, artists, composers, genres, etc.
The music player application includes a tag editor, several audio effects, a 5-band graphic equalisation, and other features.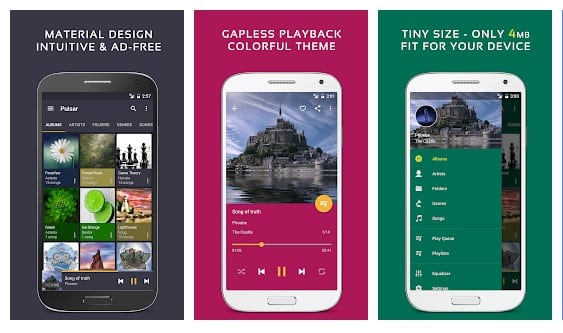 Pulsar Music Player is an additional ad-free offline audio player application. The music player is renowned for its aesthetically pleasing user interface that meets all material design requirements.
Aside from that, the music player contains nearly every function required to satisfy your musical needs.
With these free music player apps, it is simple to play locally saved music on your device. If you know of other similar best offline music players for android, please include them in the comment section below. I hope this article was helpful! Please also share with your friends.