Android provides Original Equipment Manufacturers with a solid foundation upon which to test out cutting-edge hardware ideas. The latest Android devices have a plethora of sensors already installed. The infrared blaster is an example of such a sensor that can be used to manage a TV. IR Blaster supports more than just TVs when it comes to remote-controlled devices. So, if you forget your TV remote at home, you may use your phone to swiftly and easily take control of the TV. You'll need an IR blaster app or TV Remote software to control a TV from a mobile device. Many TV Remote apps are available in the Google Play Store for use in managing your TV from your Android device.
List of 10 Best IR blaster app For Android
The best available IR Blaster app for Android are in this article. Now, let's look at the most common uses for IR blasters.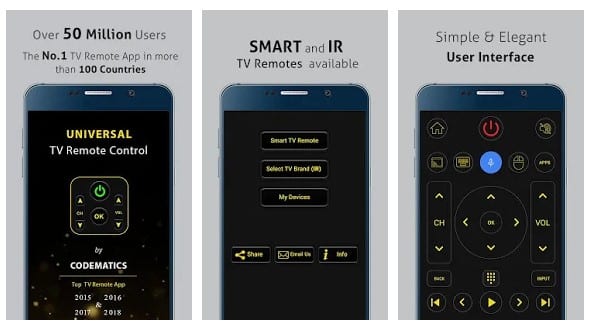 The TV and cable box may all be controlled by a single remote with this universal TV remote. The application is compatible with a variety of popular brands of televisions, including Samsung, Sanyo, Toshiba, LG, Panasonic, and others.
Regarding Android phones, this is the best TV remote software out there. In addition, you may adjust the volume, manage your battery life, and conduct a voice search.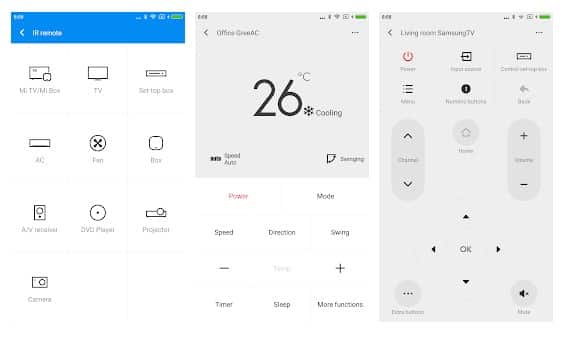 The software can operate various electronic gadgets, including televisions, set-top boxes, air conditioners, bright boxes, and projectors.
TVs from Samsung, Sony, Panasonic, Sharp, Haier, Micromax, etc., can all be controlled with the Mi Remote Controller.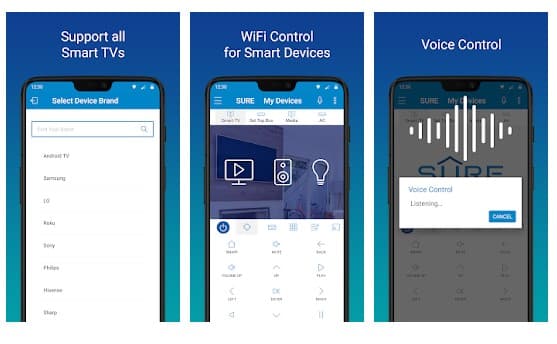 Simple wifi or infrared connection is all it takes to use this device. With SURE – Smart Home and TV, you get a universal remote, just like any other universal remote app. This universal remote controls everything: smart TVs, regular TVs, media streamers, smart lights, smart thermostats, etc.
The app can also transfer media from your smartphone to your smart TV via wifi and DLNA. There is also the option to copy files from a local network share to your mobile device, or vice versa, and the ability to use voice commands.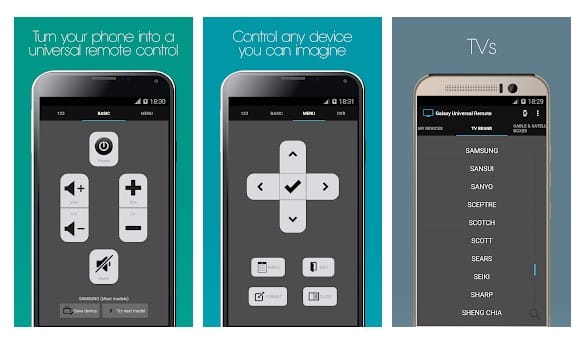 The app uses an infrared (IR) transmitter built into your phone. The Galaxy Universal Remote is a one-stop shop for controlling your home theatre setup, including your TV, set-top box, streamer, sound system, amplifier, air conditioner, projector, and more.
The Galaxy Universal Remote is a unified remote control allowing users to program their specialised remotes.
Aside from being one of the best Android apps, this program allows you to use your phone as a universal remote.
This app allows you to easily control your TV, media player, air conditioner, projector, home control, cameras, karaoke, and more. The application uses your phone's IR Blaster to manage home appliances.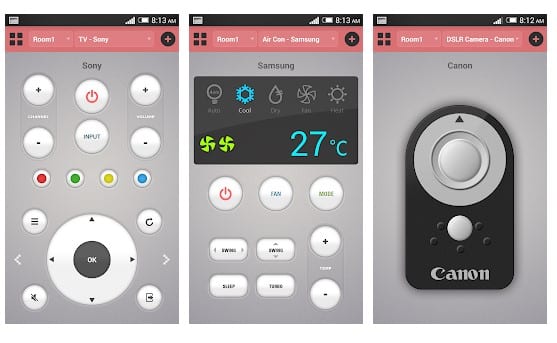 Try ASmart Remote IR app if you need a Universal Remote app for your Android device.
Like other TV remote apps, you can use ASmart Remote IR to control your TV, air conditioner, a digital single-lens reflex camera, media player, projector, and more. Plus, the software works with various popular makes and models.
The BroadLink is the best remote control attachment. The software is a powerful infrared (IR) remote controller that you may use to operate a wide range of electronic gadgets.
BroadLink enables simple control of a wide variety of home appliances, including a tv, air conditioner, set-top box, media box, DVD player, water heater, and air purifier.
UniMote is an app for Android that allows you to manage your electronics using the IR Blaster remotely. Once UniMote is loaded, you may use your device as a remote for any Smart TV.
UniMote has many useful features, including the ability to mirror and record your screen activity. UniMote, in general, is a fantastic software for controlling your Android TV.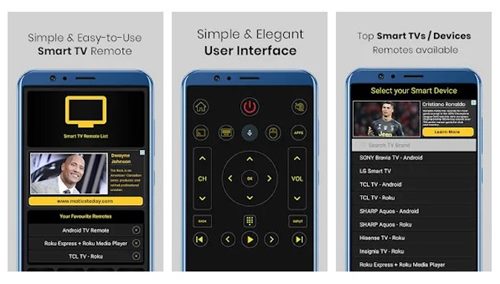 One of the best IR Blaster apps for Android is Smart TV Remote Control by codematics, which can be found in the Google Play Store. In short, you can do anything you want if you have a smart TV and a remote.
In addition, you may use the app to beam content like movies, photos, etc., from a mobile device to a Smart TV.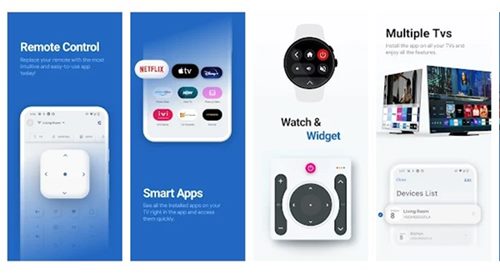 Quantic's Smart Remote Control is a popular IR blaster app for Samsung TVs. The Android app works with several of the most common Samsung Smart TV models.
Using this program, you may alter the volume, mute the audio, add widgets to the home screen, and switch between various TV channels.
Therefore, these are the best Android apps for controlling your TV. Please provide details in the comments below of any additional comparable software you may be aware of. If you found any value in this piece, thank you! Send this to your friends if you like it.