Optical character recognition (OCR) software has made converting printed or typed text much easier. OCR software that can convert photos and even handwriting to text is widely available for Windows at the moment. In case you were wondering, free OCR software is designed to examine a document and match the typefaces it contains to those in its database. It can convert scanned documents, photos, and even handwriting into text documents after a successful matching process. It's safe to copy and paste the converted text now.
List of 10 Best Free OCR Software For Windows
For Windows, there is a dizzying array of optical character recognition applications (OCR) from which to choose. As a result, in this article, we'll discuss some of the best free OCR software for Windows 10. To that end, let's go right into a review of the best OCR programs available.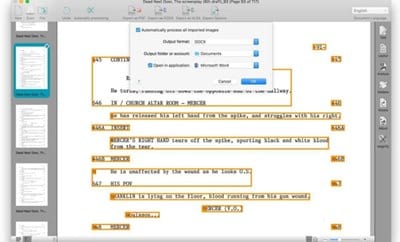 You may edit PDFs with Readiris, a program that works with Windows 10. Readiris makes it simple to make changes to, annotate, secure, and sign PDFs.
Any printed text or digital document can be scanned into Readiris and the text extracted. It also has an optical character recognition feature that lets you change the text already in the image.
Among these OCR programs, FreeOCR is the top choice. This uses the Tesseract Engine developed by HP and supported by Google. The only real problem with FreeOCR is its dated interface.
FreeOCR excels in every respect except the user interface. Scan any document, view PDFs, convert them to other forms, and more are all possible with this versatile software.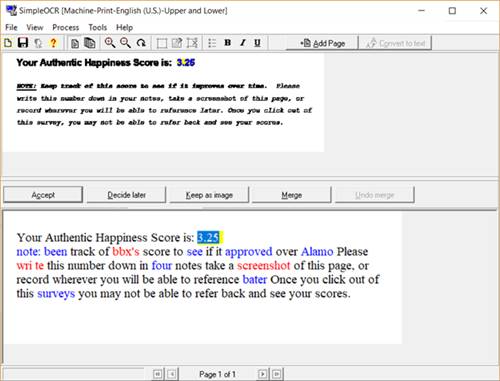 SimpleOCR may be the best alternative if you need an OCR program that can handle multi-column information, non-standard font color images, and low-quality photos.
The OCR functionality in SimpleOCR is lightning fast and allows rapid document scanning. The use of SimpleOCR is unlimited and available at no cost. In addition to text extraction, SimpleOCR also offers text editing capabilities, including a spell checker to correct typos.
Few people know that Microsoft's OneNote has a robust OCR capability compatible with photos and handwritten notes. If you're looking for an OCR program that's easy to learn and use, look no further than Microsoft's OneNote.
The right-click context menu contains a "Copy Text from image" option for capturing text from pictures. Any recognized text is automatically copied to the clipboard.
If you're looking for an OCR app, look no further than ABBYY FineReader 14, which is currently the best option in the Google Play Store. The OCR program is well-known for its speed and accuracy in text recognition.
You can convert scanned text files to HTML or ePUB with ABBYY FineReader 14. The app has a paid tier, but you can try all the paid features for free for 30 days.
One more top-tier free OCR program is Boxoft Free OCR. The program can read various image formats and pull out text.
Boxoft Free OCR's standout feature is undoubtedly its clean and well-maintained user interface. Because of its zero-cost pricing structure, however, the program can only be used for OCR-related activities and does not offer any sort of conversion.
Instead of an optical character recognition system, Google Docs is a web-based tool for making and revising documents and spreadsheets.
Even though Google Docs has an OCR feature that can pull text from any image, not many people utilize it. As such, Google Docs is a strong alternative when looking for an OCR tool on the web.
You can try out the premium OCR software at no cost. TopOCR is distinct from the other options available. Digital photographs and scanned images work best with the program.
As a result, it can only extract text from high-quality images. TopOCR also provides the option to export the results as PDF, HTML, TXT, or RTF.
The only thing ApowerPDF does is allow you to open and read PDF files on your computer. It also has optical character recognition (OCR) for editing scanned PDFs.
You may use the OCR tool in ApowerPDF to read text from images and PDFs. ApowerPDF's user interface is minimalistic and straightforward compared to other OCR programs.
Enterprises can benefit from OmniPage Ultimate, which is optical character recognition software. The conversion features of OmniPage Ultimate make it possible to make documents searchable, editable, and shareable, which can greatly improve efficiency.
OmniPage Ultimate, a premium program, provides practically every OCR feature imaginable. Acclaimed for its reliability, the service is used by numerous prestigious companies like Ford, Amazon, etc.
These applications rank among the best currently available in terms of OCR performance. I truly hope you found this essay informative. In addition, I'd appreciate it if you could forward this to your friends. Please let us know in the comments if you are aware of other such programs.