One of the most crucial components of developing technology is pinpointing precise locations in real-time. The global positioning system (GPS) capabilities built into today's smartphones make it possible to track the whereabouts of virtually anyone globally. You can use these tools to find out where your friends and relatives are and your location. There is a universal desire to keep one's loved ones safe, and one way that young people can contribute is by installing GPS tracking software. A dedicated family tracking software is superfluous because Android phones can track down other smartphones and other devices. If you have an Android device, you can use the best free family locator app to find out where another phone is using its GPS signal. We've compiled a list of Android best free family locator app. Using these simple programs, you and your loved ones may quickly and easily find each other.
List of 10 best free family locator app for Android
It's hard to name all of the best free family locator app in the Google Play Store, but it's crucial to know that there are plenty. This list, therefore, solely contains free ones. We should check out the list, then.
The Family Tracker by Phone Number app on Android is a great resource for anyone who has concerns about friends or family members when they're away from home. Like other family tracker apps, this one lets you see where loved ones are.
You can easily keep tabs on loved ones' whereabouts by sending them an invitation code and having them enter it into their smartphones.
Once a family connection has been established, members can exchange real-time location updates, monitor each other's movements, and respond to emergency signals.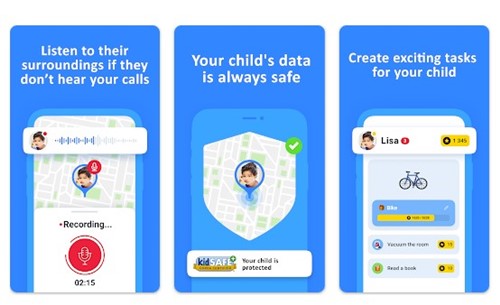 Find My Kids is one of the highest-rated parental control applications that every parent should download. It is a GPS location tracker program that allows you to locate your child on a map. Additionally, this app lets you hear what is happening around your child.
Find My Kids has additional features such as application controls, security controls, and more. Find My Kids is an excellent Android family locator app.
Family360 is one of the top applications for family safety on Google Play. It is a cell phone tracker that pinpoints the position of registered mobile devices.
Using GPS coordinates and GPS position data, Family360 makes it easy to determine the current location of family members. You can also share your location with your family using this application.
GeoZilla is a family locator app that requires you to give your location and form a private circle. Other members of your inner circle can view your real-time whereabouts.
I can think of no better software for keeping tabs on when loved ones are coming and going. In addition, you have the option of sending both text and media to your inner circle.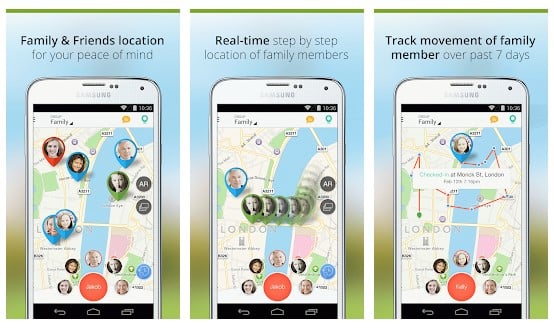 Sygic Family Locating is an Android software that allows you to track down loved ones in real-time.
Sygic Family Locator is a location-sharing app that also features an SOS button. The SOS feature broadcasts the current location in real-time in the event of an emergency.
Glympse could be the perfect location-sharing app for your Android smartphone because it is fast, free, and easy to use.
We don't know what that was. Glympse allows you to not only create events but also share your current location in real-time. There is no better family location app for Android than this one.
New Android software called "My Family" can be found in the Google Play Store and is designed to help families keep track of one another. It's family security and monitoring tool in one.
Using My Family, you can easily monitor the whereabouts of other phones in real-time. My Family also allows you to see the web and app activity, mobility data, and other family members' devices.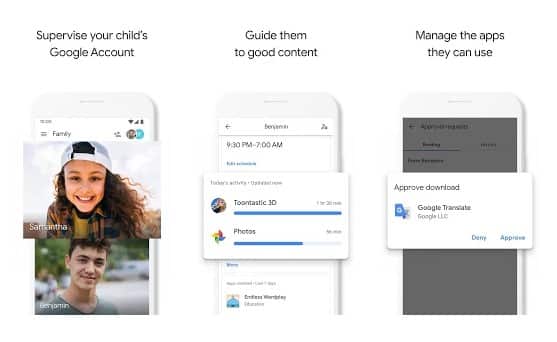 Google Family Link is a highly regarded family finder and monitoring tool for parents. As a parent, one of the best things about Google Family Link is that it has everything you need to ensure your kids only see safe content.
Using Google's Family Link, parents can keep tabs on their kids' app habits, online actions, and more. The program also allows you to monitor your child's smartphone's real-time position.
If you're looking for an Android app to help you manage your family's schedules and communications, FamilyWall may be your best bet.
Create To-Do lists, grocery lists, and more with FamilyWall. In addition, FamilyWall allows for live tracking of where everyone is at any given time.
Life360's location-sharing features make it simple to stay in touch and sync with loved ones wherever they may be.
You may also use the software to get instantaneous updates whenever a member of your Circle visits or leaves a certain location.
The best Android applications for tracking down lost loved ones are listed below. These programs allow you to track the specific location of a friend or family member. Please provide any other resources for this type of software in the comments.