How often have our bosses let us off the hook for being late because we fell asleep on the job? Because of this problem, we must ensure our Android phones have the best free alarm clock apps. The era of using timepieces, both on the wrist and the desk, has ended. Due to the widespread availability of smartphones, several previously separate functions have been merged into a single device.
List of 10 Best free alarm clock apps For Android
You can find a lot of free alarm clock apps with these capabilities, but you have to look. But we researched for you, so here are some recommendations we have on the subject. Therefore, this article will provide our top recommendations for alarm clocks that run on the Android operating system.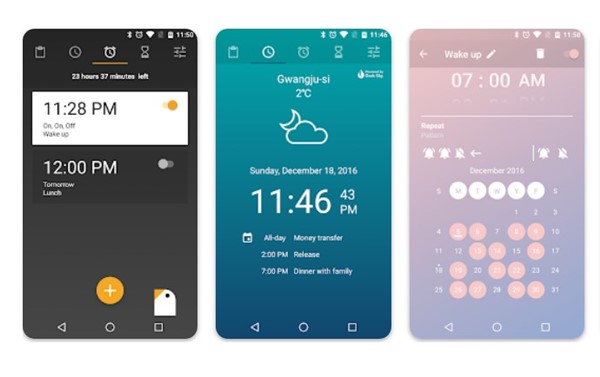 Easy to set up and use, Early Bird is a lightweight alarm clock software for Android devices. Early Bird is a special alarm clock with some characteristics not found in other free alarm clock apps.
Among its many functions, the application's Alarm screen displays the day's weather and offers a variety of beautiful alarm themes and ways to disable the alarm.
You may even mix up your alarm tones using Early Bird Alarm Clock. In conclusion, Early Bird is a fantastic choice for an Android alarm clock.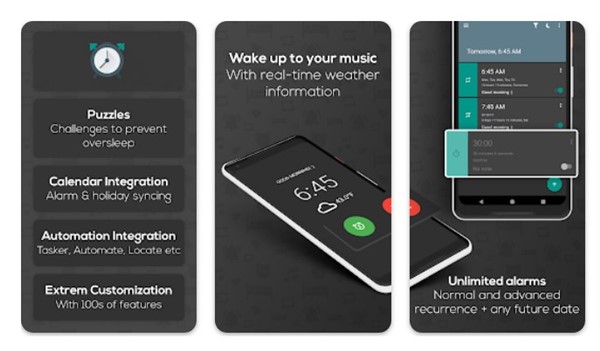 Some of the most efficient alarm clock apps for heavy sleepers include Alarm Clock for Heavy Sleepers. The purpose of the app is to serve as a morning alarm.
It was designed with heavy sleepers in mind, so you can do things like set several alarms, stop alarms in a variety of ways, conceal the snooze button, and more.
Thanks to the app's compatibility with smartwatches, you can snooze or reject notifications without touching your phone. It's hard to find a better alarm clock for Android than the Alarm Clock for Heavy Sleepers.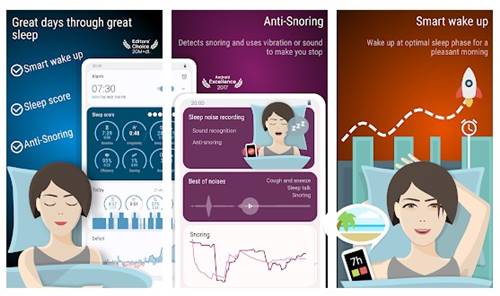 The alarm clock app Sleep as Android Unlock is more than just that. With this exceptional alarm clock program, you can track your sleep patterns over 15 days and see how they change over time.
Connecting your smartphone to a Smartwatch makes it easy to forget that you left your phone on the table or in the table drawer, allowing you to progress with the program.
Although this is a paid product, a free demo edition is available for 15 days and includes several interesting tools.
If you tend to sleep in late, this alarm clock app may come in handy. If you own an Android device, this is undoubtedly one of the best alarm clock apps you can download from the Google Play Store.
You can turn off the alert once a task has been accomplished. The alarm clock puzzles were challenging and only used as a last resort.
There are a few tiers of challenges in Puzzle Alarm. You can turn it off by answering a math question, remembering an image, completing a captcha, repeating a pattern, or scanning a QR code or NFC tag.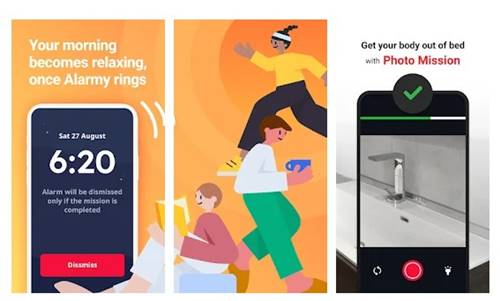 Aside from the standard alarm sounds, we can also set alarms to our music with this alarm clock for Android cellphones.
This alarm clock has a simple, timeless, and uncluttered style. But for those who, no matter how early they set the alarm, never seem to get out of bed on time, Alarmy is one of the most creative alternatives out there.
The Alarmy app is a stroke of brilliance, designed to get you out of bed by giving you tasks to complete and thereby increasing your sense of accomplishment.
The Android version of I Can't Wake Up! is similar to any other alarm clock app. If you want to turn off your alarm clock, you'll have to finish some work first.
For the Android Alarm Clock app, you must perform eight different wake-up chores before the alarm stops going off.
If you're searching for a reliable Android alarm app, I recommend Shake-it Alarm. Compared to the other programs on the list, Shake-it Alarm provides more novel and fun ways to silence the alarm.
The software can be set up so you can deactivate the alarm in various ways, including a single touch, a series of taps, a shout, or a combination of these. The software is user-friendly and flexible, letting you configure various alarms, including those that go off at regular intervals.
And when it comes to the most aesthetically beautiful features, AlarmMon is right there with the other leading applications. The app's user interface is visually appealing and packed with features, including an alarm with animated images.
To assist you in getting up in the morning, AlarmMon includes several funny games and cartoons. The application's alarm will continue to sound until the task is finished.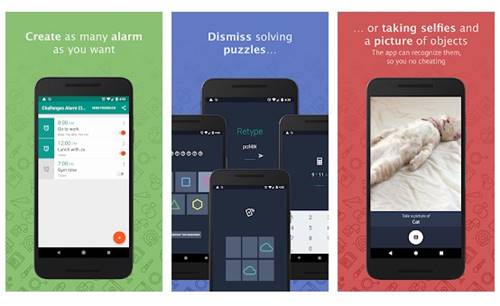 To set off the alarm, you'll need to solve puzzles, play games, and capture pictures, just like with any other device. The bell will stop ringing once everyone's homework and duties have been turned in.
It has several layers, so it will keep after you until you snap out of your slumber.
There is no limit to the number of alarms you can set with AlarmDroid on your Android device. We can customize the sound of the alarm and make it vibrate, just like everyone else. But the nicest part of this alarm clock app is that you can set it to any music in the device's memory.
It will add a widget to your home screen and notify you of any forthcoming alarms. You can also use the alarm widget on the home screen to start and pause alarms.
You may get all the apps mentioned in the post from the Google Play Store for no cost. Top-rated free alarm clock apps for Android devices. Please share your knowledge of other Android alarm clock apps in the comments.