People no longer associate texting with boredom. Modern texting is a lot of fun because of all the emoticons and stickers available on messaging apps. To interact with others, using emojis is a fresh idea. However, not all apps accept emojis, so having an emoji keyboard app is always preferable. There are hundreds of emoji apps for androids in the Google Play Store. Some, however, are less effective than others.
List of 10 Best Emoji Apps For Androids
The best emoji apps for androids are covered in detail in the following sections. Using these programs, you can use social networking sites such as Twitter, Instagram, and Facebook to connect with your friends and family. Then, let's have a look.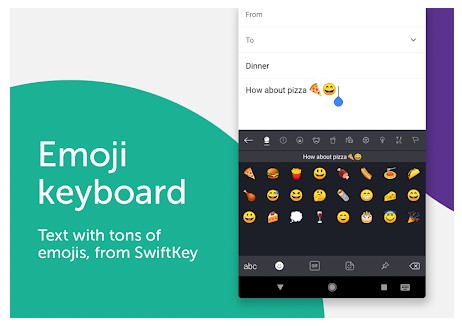 Emoji fans on Android will be thrilled to know that SwiftKey Keyboard is the best software. It's an Android keyboard app with a slew of emojis.
Thanks to the application, you can use Emojis on any platform, including social networking sites. Flow-typing, spelling suggestions, word suggestions from a dictionary, and many other advanced features are all included in the program.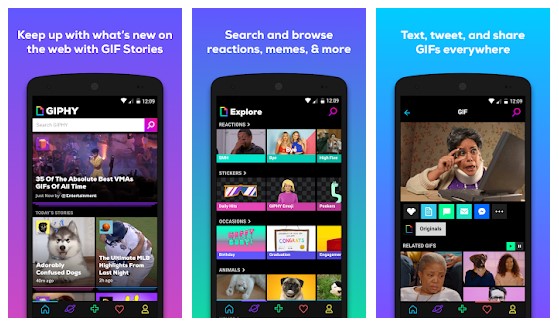 GIPHY is a popular app for GIFs, stickers, and emojis on Android and iOS devices. Users can also use GIFs, Stickers, and emoticons from the software on other social networks.
You can even create your emojis if you don't like any of the ones in the program. The application also supports Facebook, Instagram, WhatsApp, and other popular platforms.
Facemoji Emoji Keyboard could be the best alternative as a free Android keyboard.
What the heck was going on there? Over 3,600 emojis, cute stickers, emoticons, GIFs, fonts, and more are included in Facemoji Emoji Keyboard. Whatever app you use to communicate, these functions are available.
Despite its relative obscurity, Emoji Keyboard is a great Android keyboard app worth your time and attention. For personal use, thousands of emojis are available through the keyboard program.
Emojis can now be typed into popular messaging apps like WhatsApp, Viber, and Snapchat, thanks to Emoji Keyboard.
I love Bitmoji since it works on both Android and iOS. It allows users to make emoticons that are unique and personalized.
These emojis can also be used across various communications platforms, such as Facebook and other social media sites like Twitter and Instagram. As a whole, Bitmoji is one of Android's best emoji apps.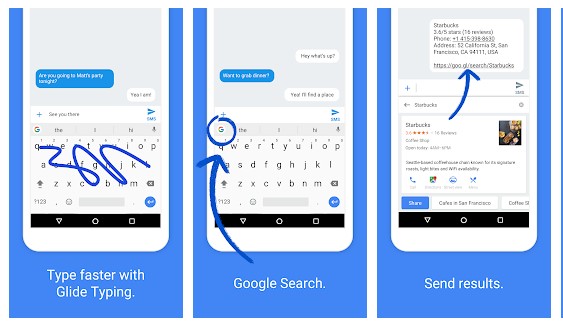 This Android keyboard app from Google, Gboard, has emojis available in the Google Play Store. The application's user interface (UI) is well-known and consistently helps users improve their typing speed and accuracy.
As you type, the app's Emoji Predictions feature proposes appropriate emojis, and it will automatically pick the most relevant one. Gestures are also supported by Gboard, as well as a variety of themes.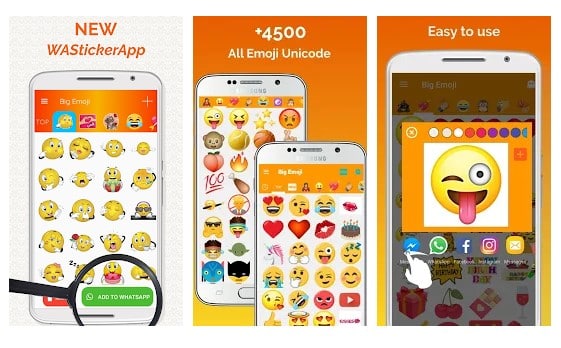 Big Emoji is yet another excellent emoji software for Android, and you can get it right now. It's most impressive feature is its collection of over 5,000 wonderful Unicode emojis.
It's also compatible with every major messaging app, such as WhatsApp and Messenger.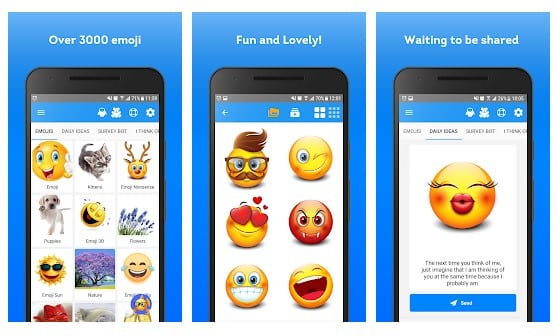 Elite Emoji is the only emoji in this article that isn't exactly like the others. Over 2,000 high-definition emojis and stickers are included in this feature-rich Android emoji app.
High-definition emoticons are now available for use across various messaging platforms, including WhatsApp, Facebook Messenger, Instagram, and others.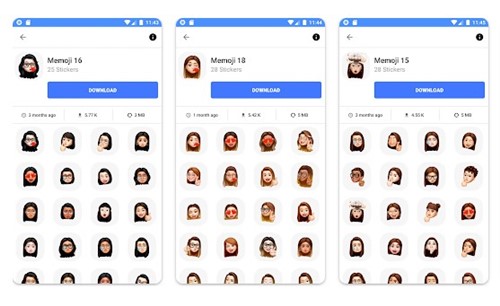 Memoji can be compared to the Bitmoji program that we previously discussed. Compared to Bitmoji, which allows users to personalize their emojis, this app has an assortment of emojis available to choose from. You must pick the one who looks most like you.
3D Memoji sticker packs can be added to WhatsApp using this software. More than 500 stickers are available in the app and are easy to use.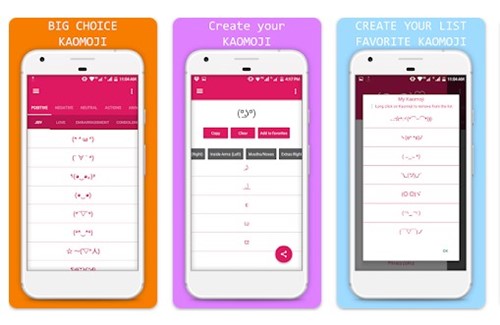 Emoticons known as kaomoji use Japanese and Latin characters and punctuation to create facial expressions. The program only transmits Japanese emoticons to your mobile device; it is not an emoji app.
With just a tap, you may copy any of the app's Kaomojis to your clipboard and then paste them wherever you like. Kaomoji is one of the most useful emoji apps out there right now!
For Android users, we've selected the best emoji apps. Emoji apps for androids allow you to include emoticons in your online chats. Comment below if you know of any more Android emoji apps we should check out.