Google Chrome is one of the best browsers with extension support. If you are a web designer or photographer, the Chrome web store contains several extensions that will enhance your productivity. There could be hundreds of fonts on new websites. You may encounter new fonts you wish to utilize but not know their names. Let me ask you a simple question, how many fonts do you view daily? Here, the Chrome font identification extension comes into play, like the whatfont chrome extension. The Chrome Font identification plugin can quickly identify fonts from any image. This post will discuss the top Chrome addons for font identification.
List of 10 Best Chrome Extensions To Identify Fonts
It is important to note that there are numerous font identifier extension options; however, listing them is impossible. Therefore, we have only included the finest font identifiers in this article.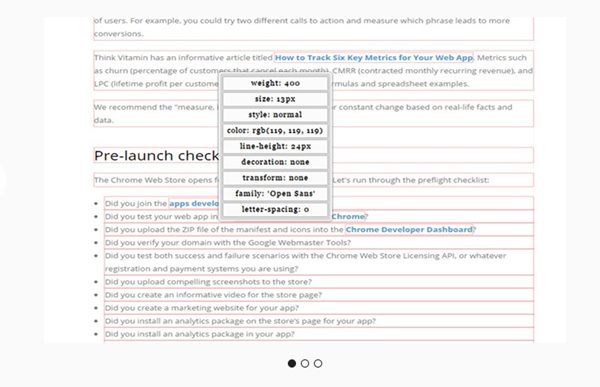 fonts infos is a Chrome addon that enables the inspection and analysis of fonts on web pages. Although this extension is less common than others on the list, it can identify the primary font family, font style, font color, font size, font weight, etc.
To detect any font using fonts infos, highlight the text and choose fonts infos from the context menu. The plugin will display the site's font in its entirety.
Try Find website used fonts if you're seeking a lightweight Chrome extension to detect fonts used on webpages. It's an add-on that lists every typeface used on a website.
In addition, it allows you to input text to view the font's appearance. The chrome addon could be useful for web developers seeking web design inspiration and captivating fonts.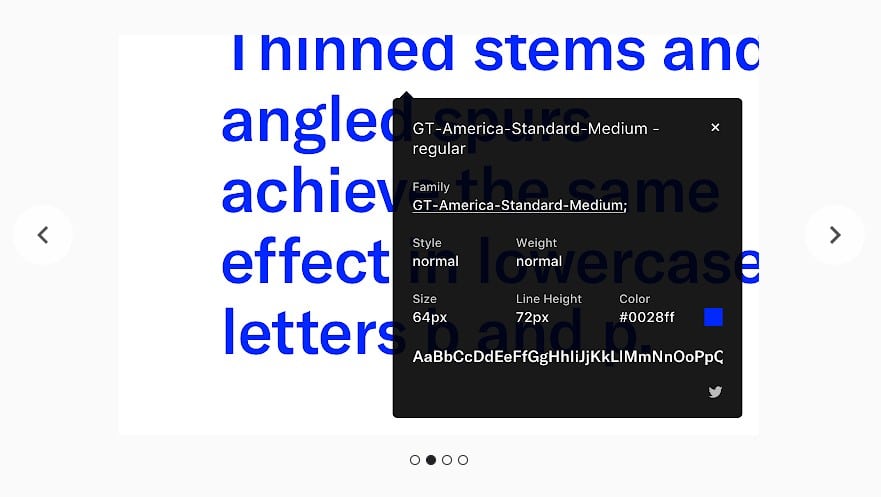 whatfont chrome extension is one of the highest-rated and most popular Chrome extensions in the Chrome Web Store. Whatfont's strength is its ability to recognize fonts swiftly.
Users must click the Whatfont icon and position the cursor over the desired text. The whatfont chrome extension rapidly displays the font's name. When a user clicks on a letter, a neat infobox including font characteristics such as size, color, and weight appears.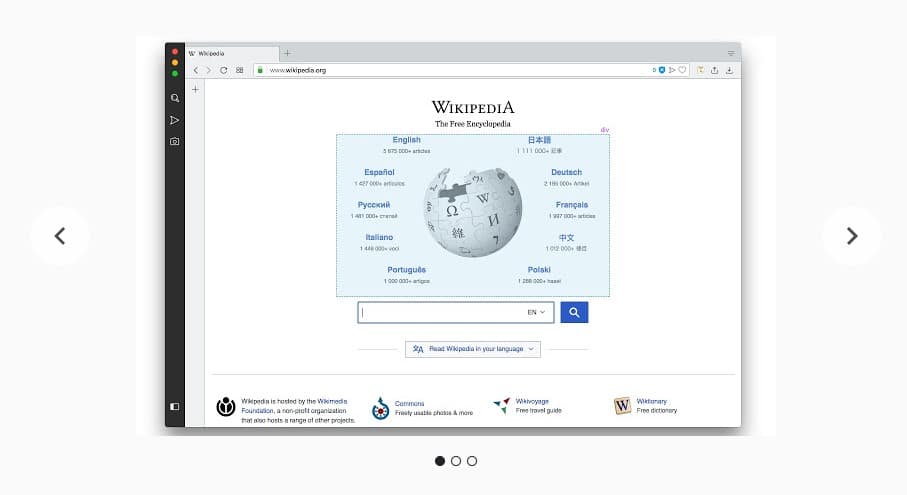 Although Font Finder is designed for web developers, any Chrome user can use it. To determine the typeface used on a website, you must choose the font, right-click, and select the 'Find fonts in this frame' option.
The font finder plugin will automatically display all font-related information. The ability to replace fonts on a live web page is a unique feature that enables users to experiment with different fonts before selecting one.
Fontanello is for individuals looking for a simple solution to display the text's fundamental typographic style by right-clicking it. It is a very lightweight Chrome addon that displays sufficient information about the typeface you are about to select.
Fontanello illuminates font characteristics such as text style, typeface, weight, size, color, and other CSS attributes.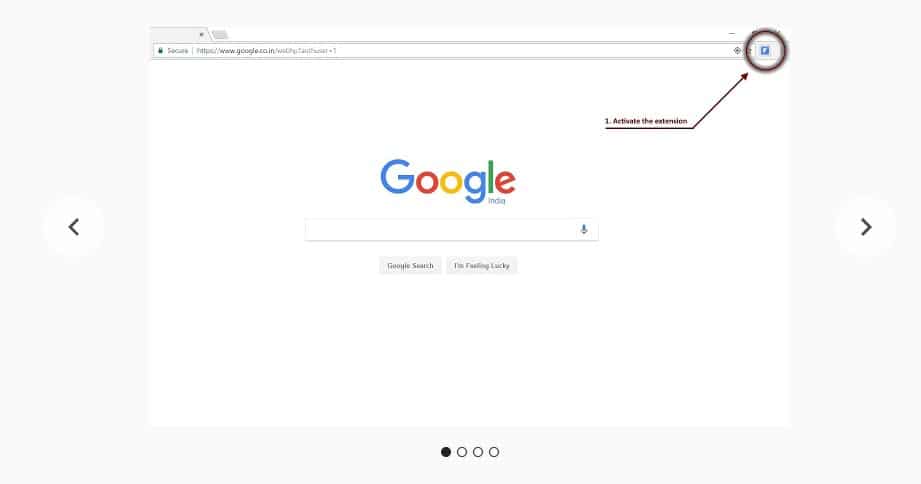 FontScanner differs marginally from all the others listed in the article. It scans and generates a list of font files it discovers on a website, unlike Chrome's ability to recognize fonts effortlessly.
Thus, it assists developers and designers in locating the font-family names for each element. FontScanner must be used in conjunction with other font identifier extensions, such as WhatFont, to acquire further information.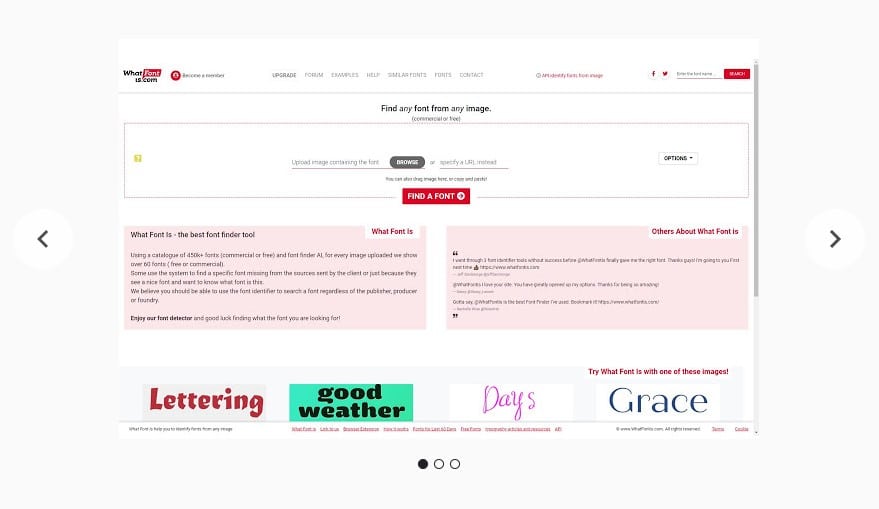 The Chrome web store listing indicates that WhatFontIs maintains a database of over 600,000 fonts. It utilizes its extensive font library to identify the selected font.
WhatFontIs's greatest feature is that, after identifying the font, it provides several fonts that are visually similar to the one you're looking for.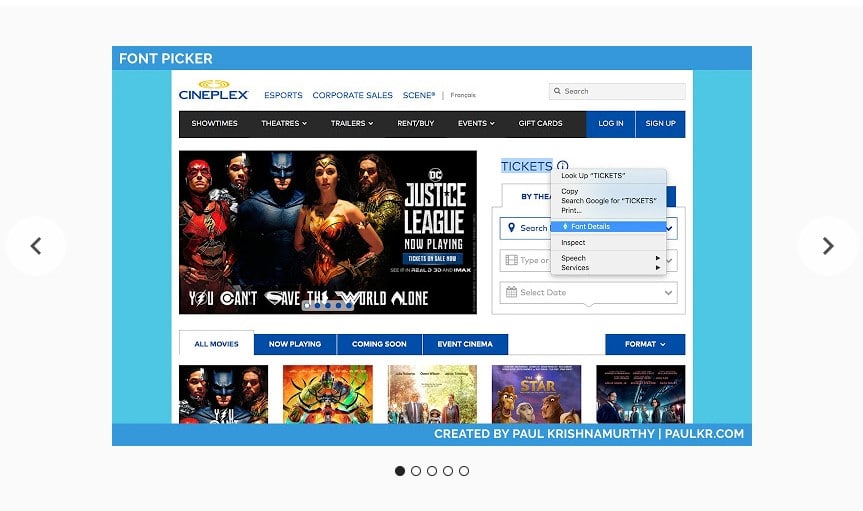 Font Picker is one of the most effective and lightweight Chrome plugins for identifying font details on any page.
Its user interface is uncluttered and easy, and it displays every detected font information. The Chrome extension is not widely used, although it is among the best in its category.
Fontface Ninja is a comprehensive Chrome addon for examining fonts on a website. It allows you to not only identify fonts but also test, bookmark, and purchase them immediately.
Web designers and webmasters use the Chrome plugin extensively to identify typefaces on any page.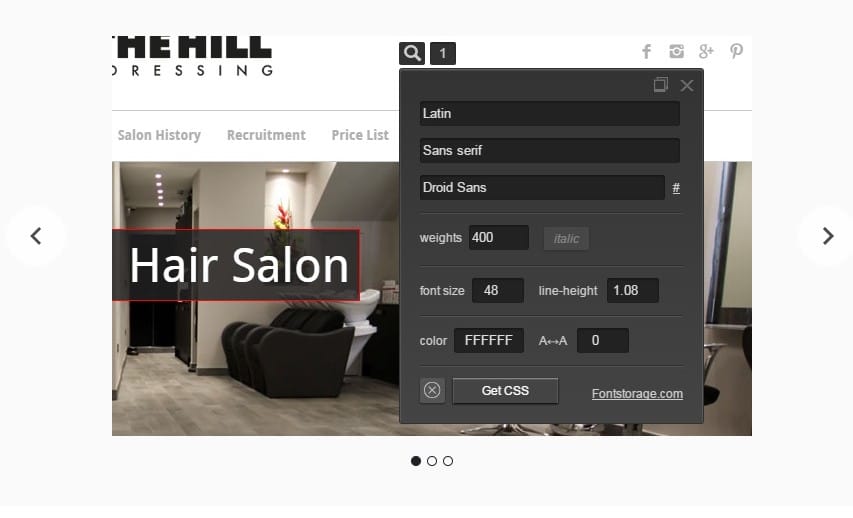 If you are looking for a simple font finder plugin for Google Chrome that is simple to use, Webfonting is it! It might be your best option.
The extension is comparable to the WhatsFont extension that was previously listed. Right-click on the font to determine the font's name, size, color, etc. This will display the font's information.
FAQs
Are these extensions capable of identifying fonts on web pages?
Yes, any extension described in the article can recognize typefaces on web pages.
Is it safe to utilize Font identifier extensions?
These extensions are completely secure for use. All extensions were accessible through the Chrome web store.
Therefore, these are the finest Chrome extensions for identifying fonts. A few clicks are required to identify typefaces using these extensions. If you know of any other font identities, please share them in the comments.