Cartoon apps of avatars for android mobiles: On the internet and in current society, having a cartoon version of yourself is vital. Check your Facebook friends list, and you'll notice that some of your acquaintances have been cloaked by animated avatars. It's no secret that cartoon avatars have taken over social media platforms like Instagram, Twitter, and WhatsApp. It's never easy to turn oneself into a cartoon character. Photoshop mastery is required if you want to create visually beautiful computer-generated cartoons as your online persona. Similarly, Android doesn't make things any easier or simpler.
List of 10 Best Cartoon apps of avatars for android mobiles
For some, Android is their sole device to create and edit images. We've compiled a list of the best Android apps that allow you to create a cartoonish avatar for these people. Let's see what's out there.
For the most part, ToonApp simply cartoonizes stock photos and isn't an avatar maker. In essence, the application serves as a cartoon filter for images. In addition to the cartoon appearance, ToonApp offers a variety of funny features, such as the option to change the size of your head and various comedic filters.
You can also take portrait photographs in ToonApp without a background. Because of this, you can use it to remove backgrounds.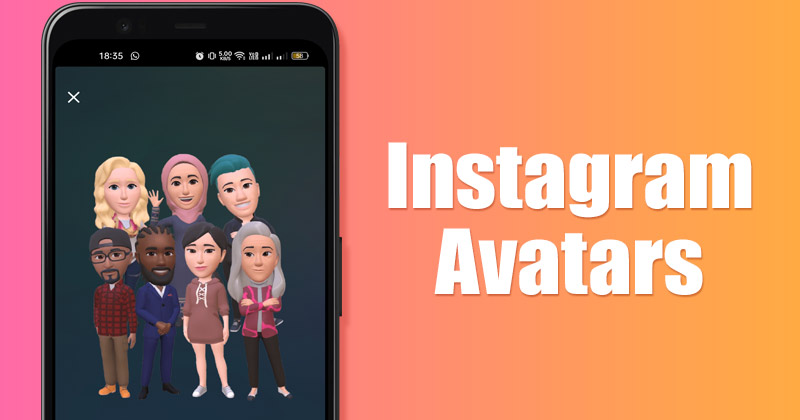 You may create avatars in 3D using Instagram's app. The Instagram mobile app allows you to create a unique avatar with your facial features, hair, and attire.
Creating a 3D Instagram avatar is also straightforward, and we've already offered a detailed tutorial. Visit the photo-sharing website Instagram to learn how to create and use an avatar.
Face Avatar Maker Creator is right up there with the best in terms of sheer entertainment value. You can use Face Avatar Maker Creator to create a cartoon avatar of yourself or your friends.
Using Face Avatar Maker Creator, you may create a cartoon avatar with more than 10,000 possibilities. In addition, the software provides a plethora of options for personalizing your new avatar's appearance.
Avatar-creating Android software Bitmoji is among the most popular and highly rated in the market. More than a million people worldwide use this tool to make their cartoon avatars, which they may then share with others.
Because Bitmoji is focused on emotions, its avatars are extremely important. You can, for example, create simulations of your laughter or sobs.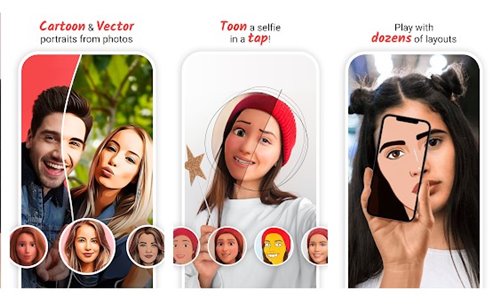 An AI-powered tool called ToonMe uses artificial intelligence to transform portrait images into cartoon or vector art. The highest-rated app on the Google Play Store for making cartoon avatars.
Full-body cartoon creation, vector portrait templates, and countless layouts and designs are all included in the package.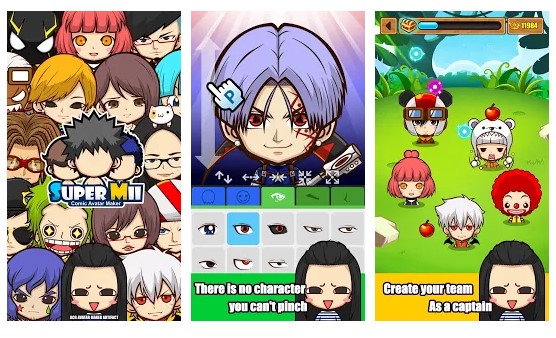 SuperMii isn't commonly utilized, yet it's one of the best avatar-creation apps today. The application allows users to create avatars with a wide range of qualities that may be tailored to their preferences.
In the spirit of Japanese anime, the Avatar app for Android tries to give the avatars an anime feel.
Mirror Avatar Maker is one of Android's best and most fun face-making apps. This app makes it easy to create your personalized avatars on the go.
Take a selfie or upload a photo of yourself to create an avatar. More than 1500 items can be added and modified after completion.
Avatoon is the only app to offer advanced photo editing features when making your avatars on Android. A facial recognition function is included in Avatoon, which creates an avatar based on the user's image.
Other options include your character's hairstyles, clothing, and nose shape alteration.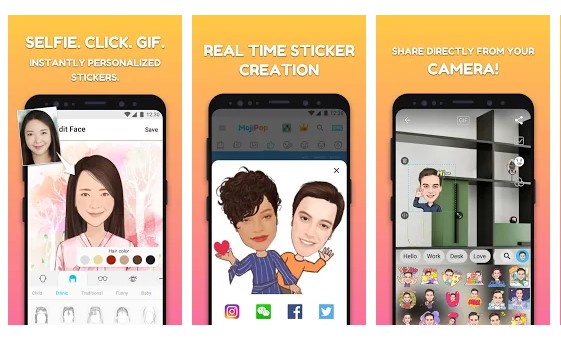 A keyboard software that comes with a ton of emojis and stickers. You can take a selfie and use it to create a unique avatar. Avatars and stickers created this way can also be used in text messages.
You can use Dollify, a well-designed Android software, to create cartoon avatars from photos.
Dollify is the easiest-to-use application on this list and yields the most beautiful results. There are fourteen different design elements available for use in creating an avatar.
These are the best free Cartoon apps of avatars for android mobiles for making cartoon avatars currently on the market. It's easy to create cartoonish images of yourself using these free tools. Please leave a comment below if you know of any other Cartoon apps of avatars for similar android mobiles.