We get a lot of phone calls daily. Some are necessary, while others are purely there to irritate you in some way. Yes, we're talking about spam emails and telemarketing calls here." Telemarketers' calls are annoying, disturbing, and time-consuming. It's preferable to use a call-blocking program to stop unwanted calls. The majority of Android handsets do not have a built-in call blocker. If you're here in search of the best call blocker app for android then this is the best place.
List of 10 best call blocker app for android
We choose our app selections depending on what others say about them. Consequently, let's review the best Android apps for blocking incoming phone calls.
It is one of the most advanced Android call-blocking apps available. What the heck was going on there? The Blacklist feature of the Call Blocker identifies and blocks undesirable calls in seconds. The application's user interface is kept simple but has several additional features.
The SMS Messenger included in Calls Blacklist is completely working as well. You can send, receive, and manage SMS texts with Messenger.
Spam, fraud, and scams can all be detected and avoided with the help of this software. Using this software, you may block calls and messages from a certain phone number, an area code, or the entire world.
Telemarketers and bill collectors can also waste your time if you block them. It's possible to report spam calls using this software so that you can warn other users.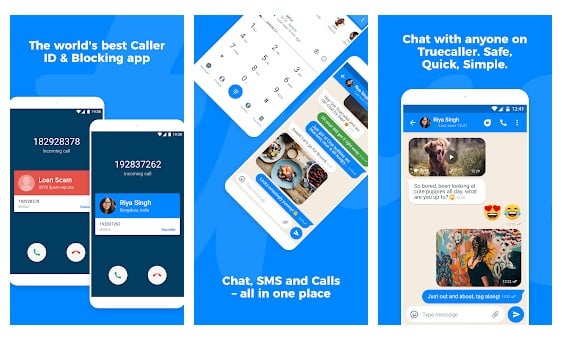 Many Android users have already used TrueCaller, and if you have, you may already be familiar with it. Caller ID on Android has never been easier than with TrueCaller.
An extensive database of callers is used to identify spam and telemarketing calls by this best call blocker app for android. You can set the app to block all spam calls automatically.
It also has various additional options, such as sending flash messages and communicating with other users.
Show caller is the best software for identifying and blocking unwanted calls. Incoming calls from numbers that aren't in your contact list can be quickly identified with the best Caller ID software.
Display detailed Caller ID information for every incoming phone call so you can see the names and images of the callers, as well as their location.
In terms of functionality, CallApp is similar to TrueCaller. Over 85 million individuals currently use CallApp to prevent unwanted and incoming phone calls.
Before you answer the phone, you may identify the caller by checking the caller ID feature. An automatic call recorder is also included, which records incoming and outgoing calls. You can even add videos to your caller screen.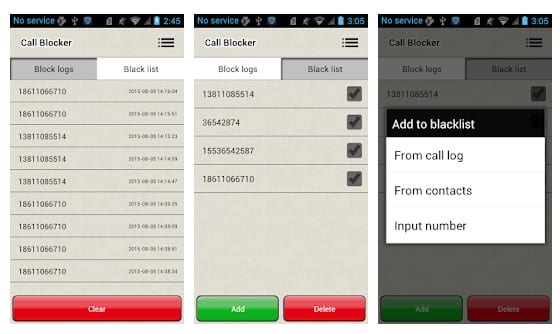 This might be your best bet if you're looking for simple and quick Android software to prevent unwanted calls. Create block lists with this program. Incoming calls are automatically blocked whenever a number is added to the blocklist.
You can stop unwanted phone calls and texts using Hiya. You can search even incoming call information in reverse.
As a bonus, the app can access caller information from a constantly-updated database, making it popular with millions of people worldwide.
This is another reliable Android software for blocking spam calls and autodialers. It's easy to blocklist any number you don't want to receive calls from.
This application may also filter SMS messages. Personal blocklists, caller ID, smart dialers, and more are all included in the Call Control feature set.
Unlike TrueCaller, Whoscall is the best call blocker app for android that looks much like it. One of its most notable features is the ability to identify unknown and spam calls using the device's unique caller ID.
Spam calls are immediately barred from entering the system. To further customize the blocklist, you can add your phone numbers.
No, I don't think so. can help you get rid of annoying phone calls on Android. Allows you to configure the level of protection for blocking telemarketing and spam calls before they are made.
It's also possible to set the app to block calls from unidentified or overseas numbers. Besides that, you can also make your lists of restricted or approved numbers.
There are a lot of free Android apps that allow you to block unwanted phone calls. That's all I've got for you today, folks. Please spread the word to your friends as well. We'd also like to hear from you if you know of other similar programs.