As of right now, Android is by far the most popular smartphone OS available. There is no other mobile operating system that compares to Android in terms of the functionality it offers and the degree to which its users can personalize their experience. Android is also well-known for its extensive library of applications. Every imaginable task may be accomplished using an app available on Google Play. Android excels in the ability to juggle multiple tasks at once. Android's multitasking capabilities, while better than iOS's, nevertheless leave it wanting. The Play Store is rife with third-party app switcher android that can greatly improve your device's capacity for simultaneous application use.
List of 10 Best App switcher android
In light of this, we have rounded together the best app switcher android in this article. It's simple to switch between apps with these tools, and you don't even have to close the one you were using before. Then, let's take a look around.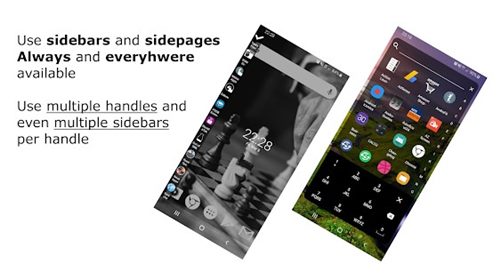 With your Android mobile smartphone, you may take advantage of Everywhere Launcher wherever you go. It's just an app that lets you swipe or tap any screen edge to bring up a set of additional panels.
With Everywhere Launcher, you may set up multiple individual areas around the screen's perimeter. Different regions have access to different menu options.
The sidebar may be personalized to contain shortcuts to your favorite apps, contacts, widgets, and more. The best app switcher for Android, hands down.
Using App Switcher is preferable if you want to switch between apps from any screen on your device quickly. After App Switcher is installed, a floating button appears on the screen.
When you tap the button, an app bubble showing your most frequently used programs will emerge. Depending on your settings, you can show up to five apps on the bubble. You can customize the appearance and opacity of the bubble as well.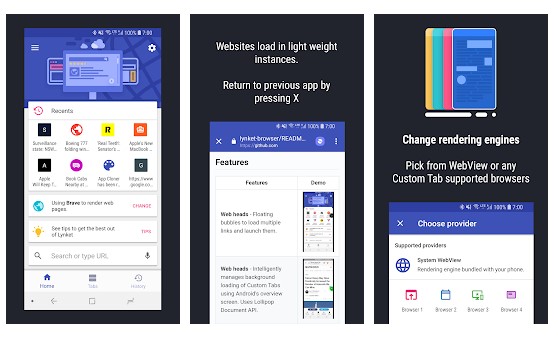 It's one of the best browsers for Android, and it makes using the web on a mobile device a pleasure. It's based on the Custom Tabs protocol and serves as a customized web browser.
With Lynket Browser, you can just slide the webpage over your programs to switch to it. One of Lynket Browser's finest features is its 'Web Heads' functionality, which loads links in floating bubbles in the background.
Floating Apps Free is a viable choice for anyone using older Android versions who wishes to experience genuine multitasking. A floating window allows for the simultaneous use of multiple programs.
Floating Apps Free eliminates the need to switch between applications just to complete a quick task. Link opening in a floating browser is another handy feature of Floating Apps Free.
Now that you mention it, Taskbar is similar to the Floating apps discussed earlier. Like the freeware program FLoating apps, the taskbar lets you launch multiple programs in a single floating window.
Also, it includes a taskbar at the top of the screen with a recent apps menu and reminiscent of a PC. The Start menu and the tray of recently used programs are always available, increasing your efficiency.
One of the best multitasking apps for Android is called Swiftly Switch. It will add a circular, floating sidebar to your home screen.
The circular menu on the side allows quick access to frequently used programs. Swipe features are also included, such as the ability to access recently used quickly or recently installed apps.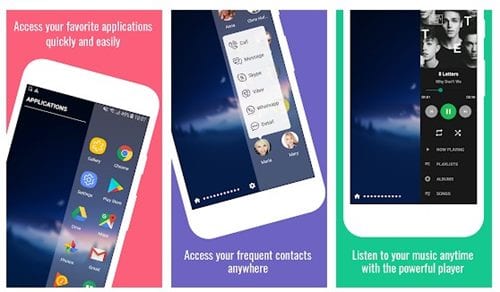 The Edge Screen setting does exactly what its name implies by adding a panel along the screen's outer edge. You can customize the Edge panel to include your frequently used programs, allowing you to access them with a finger sweep.
In addition, a digital keypad is available for implementing shortcuts for common applications.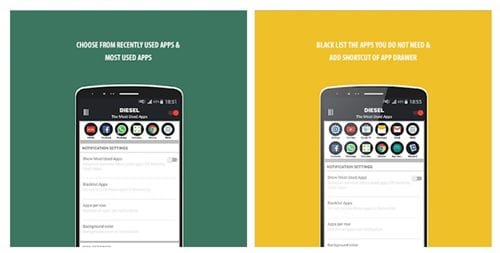 To switch between apps on an Android device is one of the best and most creative options available in the Google Play Store. Having quick access to recently used apps from the notification drawer is one way this software aids in keeping the home screen clutter-free.
Moreover, a new app switcher is available via a pull-down menu in the system tray. With DIESEL, it's easy to put your most-used programs in the notification shade.
Fast – The fastest app switcher, despite its low profile, the fastest app switcher is among the best and most useful of its kind. Exactly what was that? Fast is the quickest app switcher available, and it's free and ad-free to boot.
If you want to access different apps on your Android device quickly, you must type one or two characters into the app switcher bar that appears above your keyboard.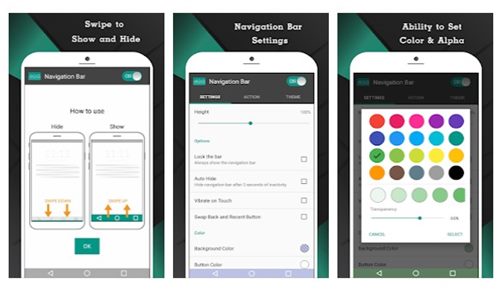 The Navigation Bar can be used for multitasking, even though it was not its intended use. The program also has navigational controls like "Recent," "Back," and "Home."
You can set up custom long-press actions in the Navigation Bar. The camera app, for instance, may be set to launch when the user presses the home button. You can also set the three virtual buttons in the app to do different actions when you push and hold them.
Easy switching between apps is now possible with the help of these free app switchers. Please add any additional similar apps to the comment area if you are aware of them. I do hope you found this post to be informative. Spread the word to your associates as well!