The first things that come to mind when you hear "Mobile security" are probably anti-virus and anti-malware software. The 'Mobile Security' market is dominated by Antivirus and Firewall software. We have previously covered the best antivirus software for Android here on techmaze, and now we'll move on to the best firewall software. Android firewall apps make it easy to keep tabs on all the data travelling to and from your mobile device over the Internet, following your own security policies.
List of 10 Best Android Firewall Apps
In this article, we'll have a look at the best android firewall apps right now. Let's take a look at the best firewall apps for Android.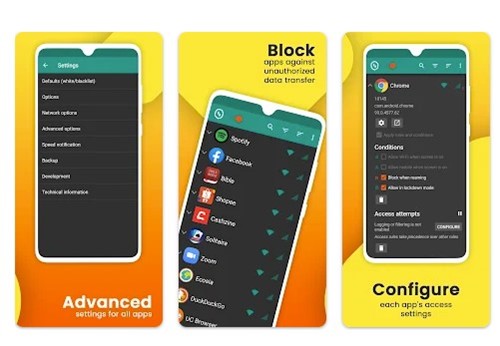 DataGuard is a new firewall app for Android, and it continues to work quite well. You may install the firewall app on unrooted and rooted Android devices, providing instant notification whenever a restricted app tries to communicate with the internet.
DataGuard puts you in charge of which apps have access to the internet on your device, allowing you to grant or revoke permissions as you see fit. You may also find out which programs have used your network bandwidth.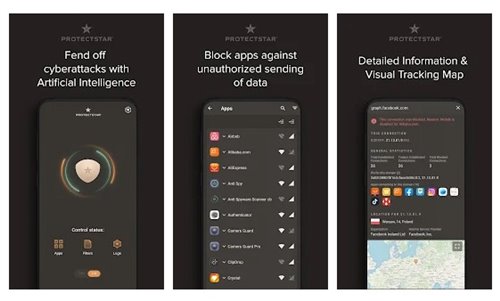 The only app that can provide full protection from hackers and spies is Firewall No Root. With this app, you can limit the app's access to the internet and the entire Android device.
There's also the bonus of seeing in real-time which of your apps are using your mobile data or connecting to which servers. In conclusion, this is a fantastic security app for Android.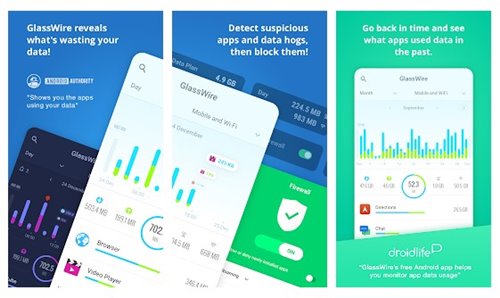 This Android software makes it easy to keep tabs on how much data your phone is using, what kind of data it is using, and what it is sharing via its WiFi connection.
GlassWire's data usage monitoring features include the ability to set up separate firewall profiles for use with mobile and WiFi connections. You can do it manually to prevent apps on your phone or tablet from accessing the internet.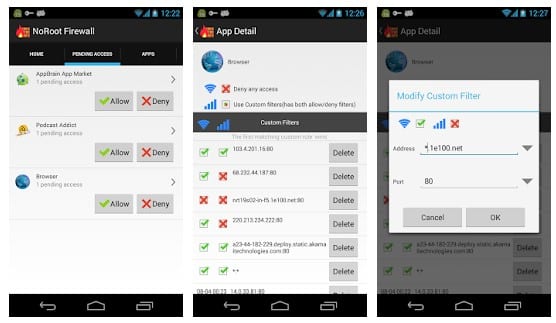 We've tried several different firewall apps for Android, and NoRoot Firewall is the finest one by far. NoRoot Firewall stands out from the crowd by being both easy to use and compatible with devices that haven't had root access.
The software has capabilities like filtering by hostname or domain name, setting individual access levels, and more. Because LTE does not natively support IPv, the program may not function properly.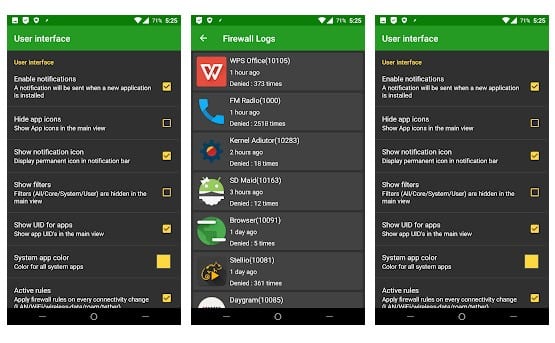 If you've rooted your Android smartphone, you can control what the phone does online with AFWall+. AFWall+ is a firewall that, like NoRoot Firewall, lets you control which programs can access the internet and how.
Additional features in AFWall+ allow it to do things like interacting with the tasker to carry out routine duties. For this reason, it deserves recognition as one of the best firewall apps for Android.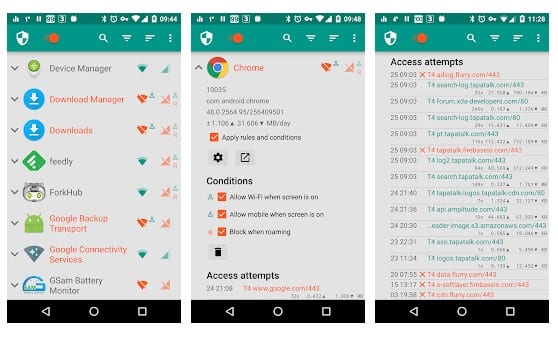 NetGuard, like many other Android firewall apps, keeps a log of your network's outbound and inbound communications. Only the paid premium version can monitor outgoing traffic, although the free version can still monitor incoming traffic.
The program supports both rooted and unrooted gadgets and comes with both fundamental and sophisticated blocking mechanisms.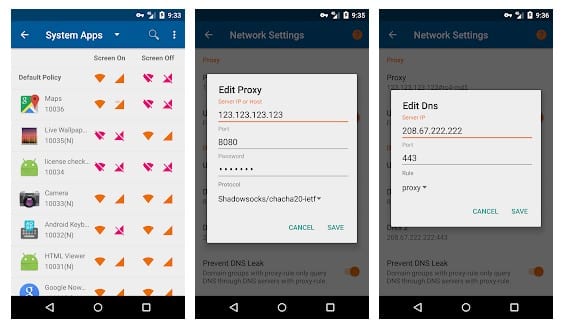 When compared to the previously mentioned firewall software, NetPatch Firewall stands out as unique. With this advanced firewall program, you may set up domain and IP groups, block individual IP addresses, and much more.
Other than its ability to block mobile data and WiFi access on an app-by-app basis, NetPatch Firewall's features are similar to those of competing products.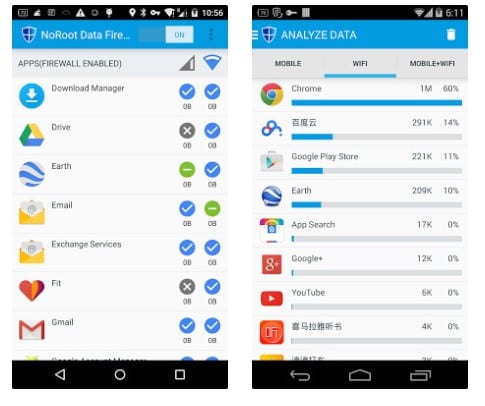 NoRoot Data Firewall's blocking abilities are well-known. The NoRoot Data Firewall has a great user interface and may notify you anytime a prohibited program tries to establish a network connection.
NoRoot Data Firewall can track all pre-installed applications' network activity.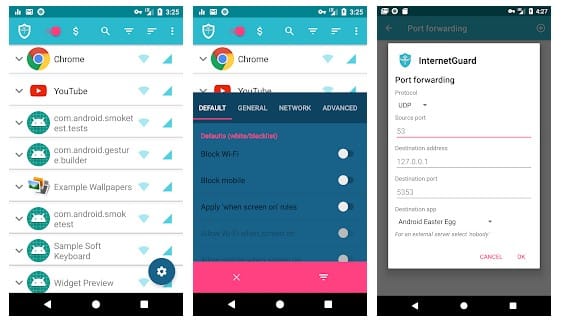 Another highly regarded firewall program for Android is InternetGuard, which works on both rooted and unrooted devices. This program lets you create profiles that block apps from using network connections like WiFi and mobile data. Besides that, the program stood out from the rest because of its superior user interface.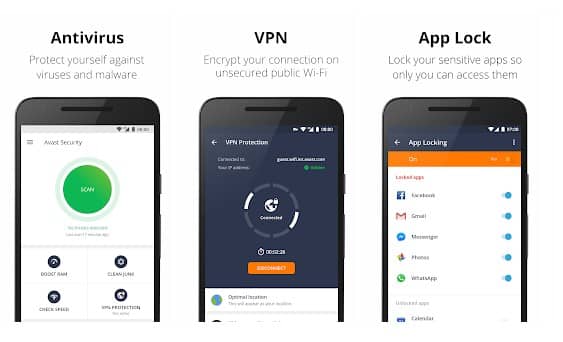 Avast Antivirus provides full protection for rooted Android devices. Avast Antivirus is a comprehensive security suite that includes a VPN, a firewall, a call blocker, a photo vault, and a secure online storage space for all your files.
If you have root access, you can block apps from accessing the internet with the firewall feature of Avast Antivirus.
As a result, these are a few of the best android firewall apps. These firewall programs may be able to determine which programs are attempting to connect to the internet. If you think this list is missing a necessary app, leave a comment below.