Numerous launcher apps are available in the Google Play Store for Android, allowing users to customize every aspect of their phone's graphical user interface. For example, launcher apps for Windows 10 and iOS were segregated into separate categories on the Google Play Store. So, if you're bored with your Android device's appearance and want to give it a makeover, you might want to check out some of the best 3d theme launcher apps listed below. We've put up a list of some of the best of these apps for Android below.
List of 10 Best 3d theme launcher Apps For Android
3D transition effects, themes, animations, interfaces, and widgets abound in these launchers for Android. Let's take a look at the best of these apps.
You can get V Launcher from the Google Play Store, a full-featured launcher program. Many different wallpapers, including lock screen wallpapers, are available through the Android launcher.
You may customize the look of your Android home screen with the app's many 3D wallpaper options. You can customize the call screen with V Launcher.
CMM Launcher is a fast, clever, and easy-to-use alternative. You can find 3D and live wallpapers with 3D effects in this Android software.
There are now 3D transition effects to go along with the 3D wallpapers and effects. In addition, you get complete control over practically every aspect of CMM Launcher.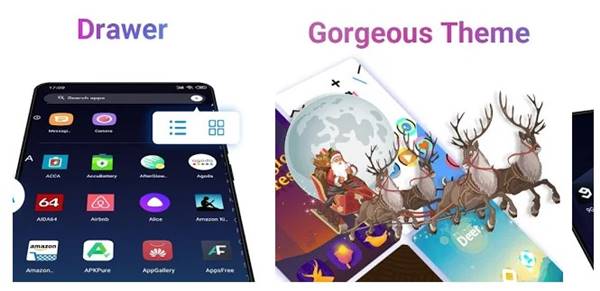 The 3D Launcher is now one of the most attractive Android launchers. It enhances your smartphone's 3D experience, making it more fun, useful, and convenient to use on the go.
In addition, the Launcher has a built-in theme store with over 300 free themes for you to choose from. Themes, 3D parallax backgrounds, gesture support, magic finger effects, and the like are all included in the app.
While the 3D Effect Launcher may be under-appreciated, it's still worth a shot. It includes a wide variety of visual effects, live wallpapers, and distinctive themes to choose from.
Additionally, it had effects like a magic finger and desktop transitions. Its theme store has more than 300 themes, 30 live wallpapers, and 20 3D parallax backgrounds.
You may have used GO Launcher before if you've been an Android user for some time. A few themes are included, but it's not a proper launcher.
Every one of GO Launcher's 3D skins has its unique look and feel, and they all seamlessly transition between one another. There are more than twenty different scroll effects available in the launcher app.
Despite its small size, LightLaunch Light offers a wide range of configuration options. It allows you a wide range of personalization options. 3D visuals are smoothly integrated into the Android UI.
To keep the launcher light, LightLaunch Light doesn't need OpenGL. The launcher app supports a majority of icon sets from the Play Store.
One of the most popular and well-regarded 3D launcher apps on Google Play. Users of this Android program get access to more than 10,000 3D themes and HD wallpapers. There are icon sets, transition effects, and so forth.
There are also a lot of 3D parallax backgrounds and icon packs available for U Launcher 3D users. Various other tools for optimizing the system are also included in U Launcher 3D.
Android users may get a hold of this highly customizable launcher app via the Google Play Store. What did you just say? Make your home screen fast, stylish, and user-friendly with ARC Launcher.
You may use a plethora of free 3D themes available for ARC Launcher to alter the Android interface completely. A music player, news feed, and performance center are also included in ARC Launcher.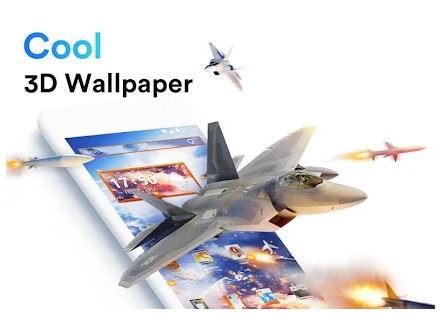 Despite its lack of popularity, ME Launcher is still one of the greatest 3D launcher apps for Android. I'm not sure what that was. Icons, 3D themes, and other features abound in ME Launcher.
ME Launcher includes additional features such as app hiding, app lockers, GIF compatibility, and more."
Customers can also choose from various 3D Themes and live wallpapers when using U Launcher Lite. U Launcher Lite also provides a 4D animation interface.
App hiding, garbage removal, and smart management are all included in U Launcher Lite.
These are a few of the best apps out there now. These apps will give your mobile device a fantastic 3D look. Thank you for reading, and I hope you found it useful! Please spread the word to your friends, as well. Comment below and tell us about your favorite 3D launcher.