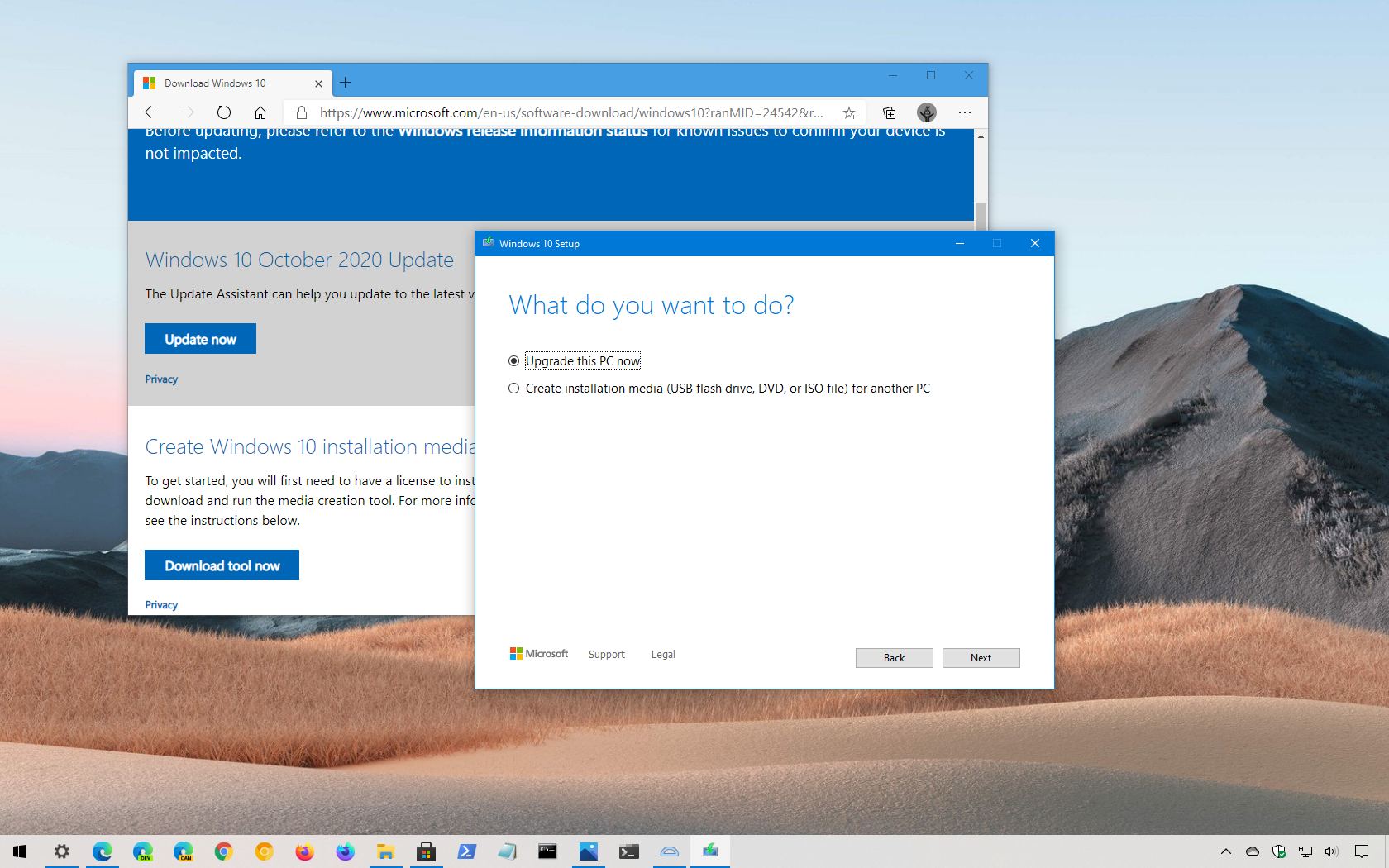 People no longer use DVDs for operating system installation. These days, no computer or laptop will even come with an optical disc drive; therefore, DVDs are effectively outdated. You can now install new operating systems from a USB drive. Unlike DVDs, USB devices don't require a drive and may transfer data quickly. There are currently a plethora of bootable USB tools for Windows. Any of these can be used to create Windows installation media. Microsoft also provides a reliable and user-friendly bootable USB tool for Windows 10. The media creation tool 20h2 is the name for Microsoft's software that makes bootable USB drives. Use it to create Windows installation disks or upgrade from older versions (USB, DVD, or ISO file).
What is Media Creation Tool?
Well, the Media Creation Utility is a well-known program that creates bootable media from Windows 10 ISO files with only a few clicks. Millions of people worldwide rely on this official Microsoft tool. You can activate two features with the Media Creation Tool.
Upgrading a PC

Obtain a bootable media drive (USB or DVD).
Download Windows 10 media creation tool 20h2
Therefore, this article will provide detailed instructions on upgrading to Windows 10 using the Windows 10 Media Creation Tool. OK, let's look at that.
Download Media Creation Tool
Specific Versions:
Get started by grabbing the Media Kit.

Start up the Media Creation Tool when you've downloaded it.

Please click the "Accept" button on the next page.
Download & Install Windows 10 Version 20H2
Windows 10 20H2 is primarily concerned with bug fixes and performance enhancements. It also includes several improvements to the operating system, such as a revamped Start menu, a more intuitive browser (Microsoft Edge), and a more capable Your Phone app. Version 20H2 of Windows 10 can be installed using the Media Creation tool. If you use the Media Creation Tool and select Upgrade PC, you'll most likely end up with Windows 10 20H2.
Upgrading Your PC
Get the Media creation tool and run it after you've downloaded it. An easy way to update your PC is using the Media creation tool.
After the tool is launched, you'll see a screen with two choices:

Upgrade this PC now

Create installation media.

If you want to upgrade the operating system on this machine, choose the Upgrade this PC option and continue with the upgrade by clicking the Next button. You'll be asked whether you want to keep your files or erase everything on the next page. Pick the checkbox next to Keep everything and continue.

Now, hold off on installing the new OS until the Media creation tool has finished downloading it. After downloading, follow the on-screen prompts to complete the upgrade.
Create Installation Media (USB Flash Drive or ISO File)
You can make your installation media by following the instructions below. To begin making media, open the Media Creation Tool. There are two choices available:
Upgrade this PC

Create Installation Media
To make installation media, choose the second option, Create Installation Media. You'll be prompted to choose a Language, Edition, and Architecture on the following page.
There are two options on the next screen.
Simply choose the USB Flash Drive you want to use and click "Next" to create a bootable USB. Please proceed with the on-screen instructions to create a bootable USB device.
Therefore, the Windows 10 Media creation tool is the primary topic of this article. I hope you found this essay informative. In addition, I'd appreciate it if you could forward this to your friends. Please share your thoughts or ask questions below.