In a time of frequent internet shutdowns and government-led restrictions, offline messaging app are growing in popularity. But you never know when your internet connection can go down. What will you do if you find yourself trapped in a far-flung area, or, even worse, if the government decides to sever your access to the web?
As a result, messaging apps that work even when you're not connected are a great resource. A mesh network can be built in areas with no cell service after these apps are installed on multiple devices. As a result, your communication may need to be received by its receiver after passing through many devices.
Here's a selection of chat programs that work fine without a data or WiFi connection.
You can use the apps in question even without access to the internet. Unfortunately, you'll need to install and set them up ahead of time to use them when the time comes.
Best Offline Messaging App For Android And iOS (2022)
Bridgefy
Bridgefy is an offline messenger that communicates with other cell phones through Bluetooth. After initial setup, the offline messaging app will let you send and receive messages with other Bridgefy users located within a 300-foot radius. But you need to have the addressee saved in your address book.
You can send end-to-end encrypted messages to a single receiver or form a group of people to facilitate communication between several people at once. In addition, this program allows photo transfers even when no network connection is available. If you don't want to create an account, you can still use the app, but doing so will speed up the process of discovering who is using it.
With Bridgefy's Broadcast feature, you may instantly communicate with everyone in your immediate vicinity. Not just those in your address book can use this feature. When you can't access your regular messaging app due to a lack of WiFi or data, Bridgefy is your best bet.
Download Bridgey for Android, iOS
Meshenger
When you can't access your standard messaging service, Meshenger, another free offline tool, comes in handy. This open-source software enables you to make and receive calls and text messages without access to a wireless network or mobile data plan.
To begin a free call or text, simply scan the other person's QR code. You may feel safe knowing that no one can eavesdrop on your conversations because all of your data is encrypted within this offline messaging app. There's a night mode and a backup feature in the app.
This chat program has one significant restriction: both users must be on the same local network for it to work. However, you don't have to sign up for anything to start using Meshenger.
Download Meshenger for Android
Two Way: Walkie Talkie
No complicated configuration is required for this offline communicator, which transforms your phone into a walkie-talkie in real-time since there is no need to provide a phone number or email address when using Two Way.
Choose any old channel at random and broadcast it to your friends. Then, when the light turns green, your cue to speak appears; simply push and hold the Talk button. This also applies to the other party.
Using this service, you shouldn't count on encryption or personal data protection. All your walkie-talkie conversations will be audible to anyone who enters the same channel number into their device.
On the other hand, the software provides a straightforward solution for those stranded in crises or while traveling through remote areas.
Download Two Way for Android, iOS
Briar
Brair is an alternative to Bridgey that allows users to send and receive messages without providing a phone number. Just enter your name and pick a password to send a text message when you don't have a cell phone or internet service.
Briar is not just a tremendous Bluetooth offline messaging app but also a great way to communicate via the internet. Scanning the QR code on a stranger's phone makes it less likely that they will be able to connect with you.
It also provides a shareable URL for adding folks from afar. This free software serves as a messaging platform and a place to create online communities where users may ask and answer questions and write blogs without ever having to leave the program.
Download Briar for Android
Rumble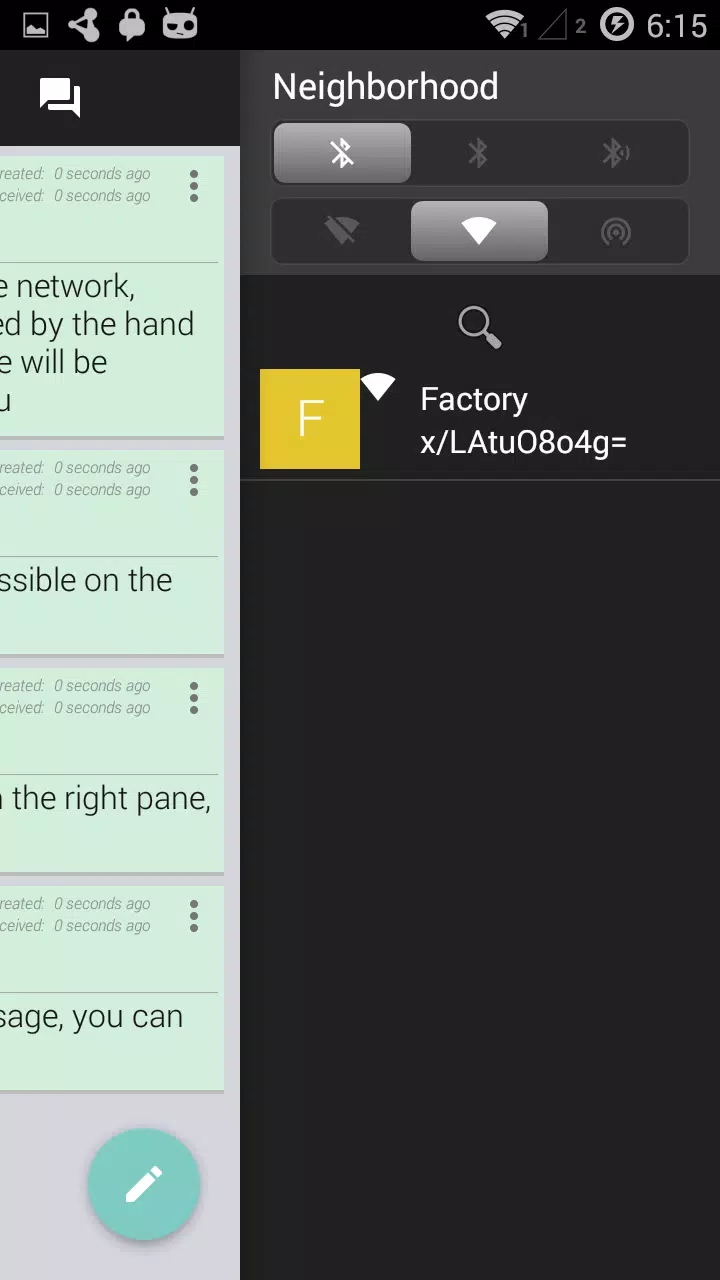 Rumble, a free, open-source app, bills itself as a "community-centric" microblogging network. Anyone trying to avoid being impacted by a government shutdown or online surveillance can benefit significantly from this tool.
Rumble lets its users freely interact and share photos after a WiFi or Bluetooth connection has been established, without the necessity for a cellular data connection.
The only problem for some users is that the software has not been updated in quite some time. However, users successfully met the goals they set out to achieve.
Download Rumble for Android
Serval Mesh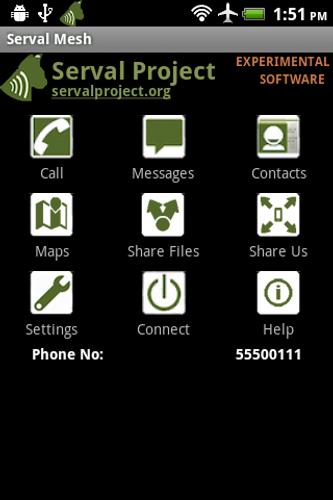 Serval Mesh is yet another free and open-source alternative to online chatting. The program can talk to other gadgets nearby through Bluetooth and Wi-Fi.
When someone joins your mesh network, you can communicate with them for free via phone calls, text messaging, and file transfers.
Serval Mesh's lack of Several recent upgrades is a significant drawback. That is to say, the team behind the project is no longer actively working on it. Of course, you can still utilize it in conjunction with traditional means of offline interaction.
Download Several Mesh for Android
In case of an internet blackout in India due to a natural disaster or another emergency, you can use some offline messaging programs. These Bluetooth messaging and walkie-talkie apps come in handy when you're on a long hike with your friends and need to stay in touch.
If you have any thoughts or ideas, please share them in the comments section.
Verdict
In exceptional cases where connection to the internet is unavailable, offline messaging software may be helpful. They do have certain restrictions, though. Moreover, it's not the safest option, and there is a security risk. It is impossible to send messages across the globe using offline messaging software reliably.
Using Two Way or Meshenger is a good option if you don't mind these limitations. There is no denying that they are constrained in some ways, yet they serve their intended purpose.
FAQs
How does offline messaging app work?
The vast majority of offline messaging app use Bluetooth and WiFi Direct for sending and receiving messages between devices.
Is there a way to text without service or WiFi?
Sure, certain apps support wireless texting through Bluetooth for sending and receiving.
How To Use Facebook Messenger without the internet?
You can set Facebook's Messenger app to be your default SMS client. This means you can use it to send and receive SMS even when there is no network connection.