Until recently, the best Windows photo viewer was the one that came preloaded on your computer if you wanted to examine a photo that you had saved to your hard drive. The program is aptly called Windows Photo Viewer. Windows Photo Viewer was eventually replaced by newer, more modern alternatives developed by independent developers, rendering the older program obsolete. Choosing the best free photo viewer for windows 10 can be challenging due to the wide variety of options available.
A new Photos app, complete with essential video editing tools, has been added to Windows 10 by Microsoft. Since this is an issue, we have compiled a list of the best Windows 10 photo viewers for your convenience. There is backward compatibility between some of the apps on the list.
Best free photo viewer for windows 10
To help you find the best way to view your images, we've produced a list of seven different programs that work with Windows 10.
The Photos app in Windows 10 is, without a doubt, the most detailed and user-friendly Windows image viewer out there. Given that Windows 10 already has the app installed, there's no need to install anything. You can start making your own Windows photo gallery in minutes, even if you bought a brand-new PC.
Pros:
A straightforward interface is a plus.

Pictures and clips are automatically organized in a timeline that you may scroll through.

Access local and external storage options for importing photographs.

The ability to search for something works perfectly.

Allows collaboration features

Integrated video editing features are included.
Cons:
There are sporadic issues with the app's speed.
If you're unhappy with the Photos app on Windows 10, 123 Photo Viewer is an alternative UWP-based image viewer.
If you want to see pictures without a fuss, look no further than 123 Photo Viewer, which has been the industry standard since 2014.
Pros:
Superbly designed UI

This feature can add and view photos from your computer or OneDrive.

Changing images is as easy as clicking a button.

Provides access to a wide variety of modifying tools for images.

Aid for viewing slideshows.

Modifies picture file types in bulk.

In addition to GIF and WEBP, it also works with other popular picture formats.
Cons:
The online photo editor occasionally experiences bugs.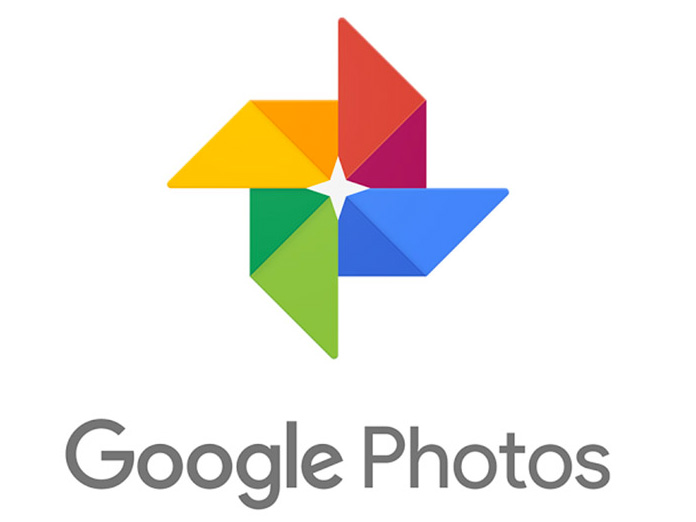 In this era of cross-device experience, Google Photos offers a unique photo viewer for Windows 10, meaning that most of us use our mobile devices as cameras. The Google Photos app allows you to upload and access your media from any desktop or mobile platform.
The integrated search feature is a significant selling point for Google Photos. You already know how valuable Google Search is, so there's no point in us telling you. If you want to see pictures of yourself in the mountains, you can just say, "display photos of me in the mountains," and they'll appear.
It's a free photo viewer for windows 10 to use. The Google Photos website can be easily bookmarked as a PWA. You can transfer photos saved on your computer to Google via the company's Backup and Sync service.
Pros:
Superbly designed UI

Assists with a wide variety of image file types.

Allows users to view their photos and movies on a variety of platforms.

Capable of transferring images from desktops and smartphones.

Features standard to photo editors, like cropping, rotating, and applying filters, are supported.

Make photo books and show them to your friends.

Offers an AI-based facial recognition service.
Cons:
There isn't any kind of use for it.

An active internet connection is required to access your photograph in the cloud.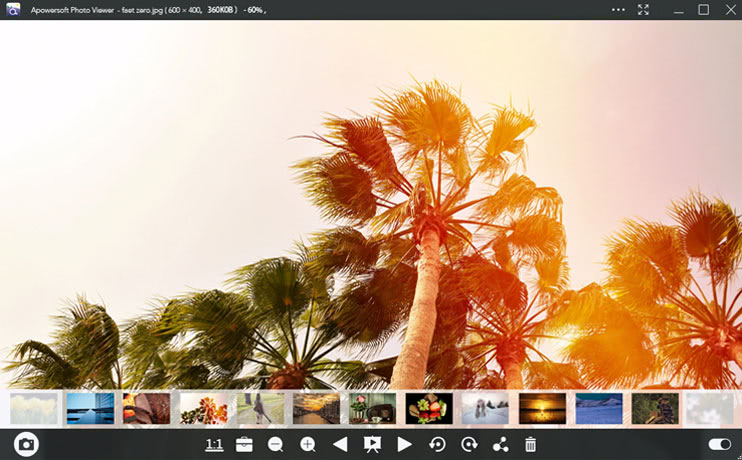 This free photo viewer for windows 10 is a better option than the Microsoft Photos app because it lacks video capability.
Apowersoft is a software development company based in Hong Kong specializing in utilities for Microsoft Windows. We also recorded screens with Apowersoft, and their photo viewer was excellent.
Pros:
The app's user interface is clunky and frustrating to use.

All the major image formats, such as PNG, BMP, RAW, GIF, TIFF, and PSD, are supported.

It's also a PDF reader.

With a built-in photo editor.

Allows for changing photo filenames and formats in bulk.

A screenshot function is included.
Cons:
When the dashboard panel disappears, it becomes impossible to use.

Cannot load image directory.

Images can be seen but not edited in any way.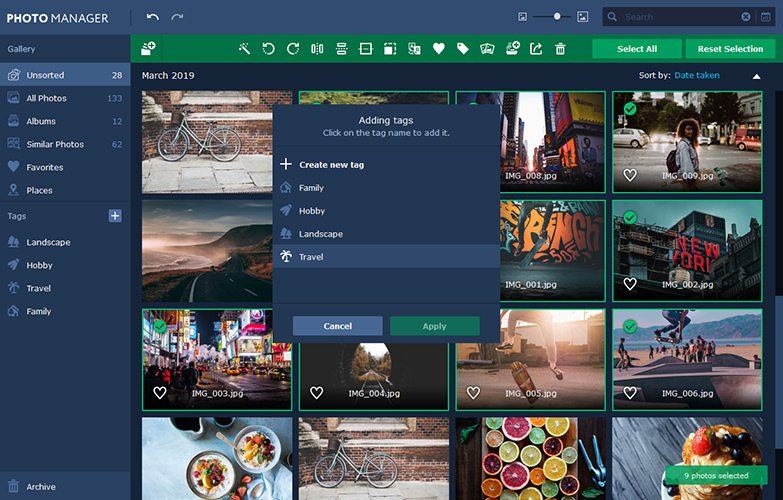 If you have a large photo or video library, Movavi Photo Manager is an excellent option for organizing all of those files. You may easily switch between Microsoft's Windows 10 and Apple's macOS because this picture viewer is accessible for both platforms.
The cost to install this Windows photo viewer on your PC is $39.95. If you're unsure if this photo management software is right for you, the demo version will let you test it first.
Pros:
A straightforward interface is a plus.

Options for sorting by various criteria are included.

All major image formats are supported.

Capable of identifying instances of photo duplication.

Simple editing features for your photos.
Cons:
Lacks reliability; occasionally freezes up.

We found that the default search engine was severely lacking in features.
The Nomacs open-source image viewer is the best of its kind. Minimal system resources are required, and Windows 10 is supported. We highly recommend this photo viewer because it is an entirely free photo viewer for windows 10 and does not contain any ads. Also, it can read in some less popular file types. Photoshop (PSD) and Digital Camera (DRAW) files are accepted.
Pros:
Free software.

Does not include any commercial content.

The RAW and Photoshop formats are supported.

Lightweight.
Cons:
An overly complex and baffling user interface.

Not updated with today's animations and graphics.

Without a penny spent
Irfan View, a widely used image viewer, was named after its creator. The program has been around for a while and works without a hitch in Windows 10. Its small file size makes browsing and organizing your PC's image library a breeze. The software also has some simple tools for managing your photo collection.
Pros:
Minimalist software.

There will be no commercials.

Easy to operate.
Cons:
Very stale-looking UI in terms of design.

There is a lack of features like filters and effects.
What's the best photo viewer for Windows 10?
Now that you know about several computer options, you can try them out. Realistically, it's tough to settle on a single photo viewer as the best option.
For instance, using the preinstalled Photos app is a breeze, and Google Photos may provide a seamless experience across devices. Nomacs is a free photo viewer for windows 10 and an open-source Windows photo viewer that provides an excellent overall experience. On the other hand, Apowersoft's image viewer also does a fine job. Check out our compiled list of the best PDF readers for the iPhone if you require a PDF reader for an iOS device.
What to look for in the best Photo viewers for Windows 10
Although there are more options for viewing photographs, we have chosen the ones presented here. If you can't make up your mind, look for a program that doesn't cost you a dime, doesn't take up much space on your computer, and gives you a; for example, we suggest Google Photos and Microsoft Photos. Among third-party software, 123 Photo Viewer and Apowersoft stand out as the best in terms of functionality and user-friendliness.
FAQs
Which of these Windows 10 photo viewers is the quickest?
Microsoft has put a lot of time and effort into improving the Photos app over the years because it's reached new heights. You can view images in Windows 10 very quickly with Microsoft Photos.
Can I get Windows Photo Viewer for Windows 10?
Even after Windows 10's release, Microsoft never disabled the function. Set Windows Photo Viewer as the default image viewer in the system's default program settings.
Is there a better program than Microsoft's Photos?
Since everything is moving to the cloud at this point, it stands to reason that Google Images would be the best choice for having instantaneous access to your pictures across several platforms.