Everyone can relate to the frustration of receiving a call from a telemarketing service or a con artist. The blocking capability is, unfortunately, only available on a small subset of Android phones. So, we researched and found the best call blocker app for android 2021.
You can stop unwanted calls and get help figuring out who called with these third-party apps. There is no particular order to this list. You're free to pick anybody you think would be best.
Best call blocker app for android 2021
Numerous users rely on Truecaller because it is excellent software. Interested in learning how to prevent a specific number from being dialed on an Android device? You can also identify unknown callers and restrict their phone numbers from calling or texting you. Click the "History" menu item to see the names associated with previously unrevealed phone numbers, sort them, and get details about each. You can save your logs, contacts, and blocked users list to Google Drive. Truecaller provides the option to remove all spammers from the app's database permanently. The software's user interface is simple and easy to understand.
Undoubtedly, Truecaller is one of the best ad-supported and pay-for-featured call-blocking apps available today.
A great alternative to the stock Android call filter is Hiya. Call blocking, message blocking, and blacklisting are just the tip of the iceberg; it also features reverse phone lookup and caller ID protection. When a call comes in from an unknown number, the app will do a reverse phone lookup to see if it is legitimate. You can set notifications of telemarketing or other unsolicited calls to sound automatic. You can reveal unknown callers and text message senders. Also, you can make phone calls without leaving the app.
There are no in-app purchases or advertisements within the app.
Call Blacklist is a powerful Android app that filters incoming calls and blocks unwanted text messages. If a number is not in your contact list, you can choose not to receive calls or texts from it. You may make your whitelist and blacklist right inside the app. Not only can you lock the app with a password, but you can also set a time limit on when it will block calls and texts. You have complete control over when the blacklist is active and when it is not.
The program requires little storage space and is available at no cost. There are adverts and optional in-app purchases to support development.
Regarding blocking spam calls on Android, Mr. Number is among the best call blocker app for android 2021 options because it doesn't include ads. In addition to recognizing and preventing spam calls and texts, it also allows you to stop unwanted calls. You can pick phone numbers from your address book or type them in manually. You can block any number, no matter the country or area code. Aside from only preventing calls from those who aren't already in your contacts, you can also select to block all numbers. The program has a low learning curve and provides full data protection with minimal setup.
Lightweight and efficient, Call Blocker is an Android app that helps you stop spam, telemarketers, and annoying robocalls. The Do Not Disturb feature allows you to designate specific times when you don't want to be interrupted by incoming calls or texts. It has a high-tech dialer and CallerID to see who's calling before picking up. The primary benefit of using Call Control is that it will prevent you from receiving any more unwanted text messages from unknown senders or telemarketers.
It's ad-supported and available at no cost.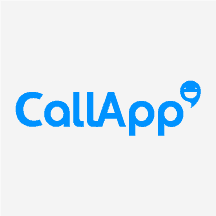 As a caller ID and recording app, CallApp is strikingly similar to Truecaller. Comparable to Truecaller in size, CallApp has one of the largest CallerID databases available. It's not out of the question since the app has over 100 million users. It also automatically records calls and filters out unwanted ones. When a call comes in, you can customize the screen such that videos play when they do.
The call-blocking app has no hidden fees or annoying ads.
While its primary function is as an antivirus program, Avast also includes spam filtering and call blocking features. Unwanted calls and telemarketing might be halted with its help. The program includes various extra tools, such as a locker for your apps, security against viruses, a phone tracker, a junk cleaner, and more. In general, it's a fantastic app for keeping your mobile device safe and private.
This ad-supported call-blocking program is available at no cost to its users.
Should I Answer provides the specific details needed to decide whether or not to answer a ringing phone. The calls you receive from telemarketers, fraudsters, and other unwanted callers are sorted and ranked. The software shows the rating of an unknown number when you receive a call from it. In addition, you can prevent calls from certain numbers or all numbers not included in your contacts list. You can also pick and select what information goes into the database. It's among the best call blocker app for android 2021 because it doesn't sync your contacts and works even when you don't.
The call-blocking app has no hidden fees or annoying ads.
One of the best free apps for Android, Call Blocker free blocks all kinds of spam and unwanted calls. You can keep separate lists of approved and disapproved contacts. The blacklisted numbers will no longer contact you via text or phone. You may set the app to notify you of banned calls, and the "call reminder" feature can help you remember numbers you don't recognize.
This program is free to use; however, it does include advertisements.
The Whoscall app is highly regarded as a reliable means of blocking unwanted calls on Android devices. Saving you the trouble of picking up unwanted calls, it can identify and automatically block spam callers, robocalls, and telemarketing calls. In addition to caller ID, users also get a Whoscall card that they may use to create a unique number.
Although the program is simple and free, it does have adverts.
Verdict
Despite Truecaller's prominence, its most sophisticated features are only accessible after purchasing the app. However, it is unrivaled in its field and provides far more than the ordinary user needs. As an alternative, we recommend using an app that provides free access to most of its capabilities, including call filtering.
Use an application that provides Caller ID or antiviral protection, for instance. In the long term, these app types will prove to be helpful.
FAQs
Is there a way to block calls on Android to avoid interruptions?
Options for blocking spam calls using a Google-compiled list are included in the stock Android phone OS on several different devices. Just head to Caller ID & Spam in Settings to turn it on. Turn on the feature that blocks unwanted calls. This will stop the vast majority of spam calls without the need for additional software.
Can phone calls on android be avoided?
The built-in Android phone app includes settings to restrict calls from a Google-compiled list of known spam numbers. Activate the feature by going to the menu and selecting Caller ID & Spam. Proceed to turn on the Spam Call Filter feature. This will stop the vast majority of spam calls without the need for additional software.
Do you like Hiya better than Truecaller?
Both applications are top-notch in terms of features and ease of use. To be sure, the two uses aren't identical. Sometimes it takes a while for Hiya to figure out who's calling. Create a profile and sign in with your email address to use Truecaller, although this service has access to a wider database of users.
Was this article helpful in explaining how to block a number on Android? Comment below with your thoughts on these call-filtering tools.