Most folks are stuck indoors during this quarantine period and long to hang out with their crews. The vast majority kill time by staying in and watching TV, playing video games, or working on their computers. The lockout does not prevent you from keeping in touch with your friends in several ways. They are always on hand for online chatting and gaming. Can't we just watch a movie together on the internet? Indeed, many different apps to watch movies with friends make it possible to digitally binge-watch your favorite web series or movies with your pals.
As a result, a list of the top seven apps to watch movies with friends is below.
Best Apps to watch movies with friends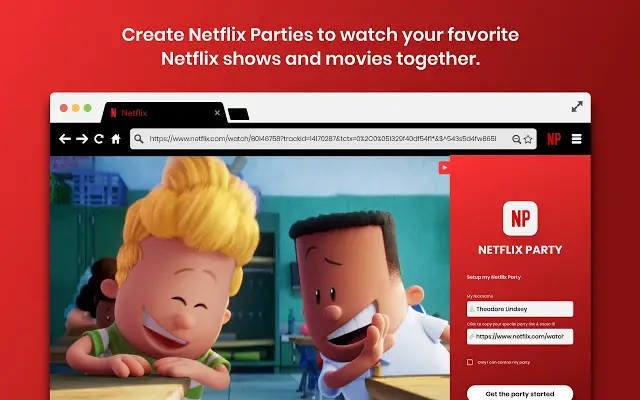 Imagine being able to spend quality time with your closest pals while also watching your favorite Netflix online series or movies in complete isolation. Netflix has a feature called Netflix Party that lets you do just that. It's an add-on for Google Chrome that facilitates social Netflix viewing among many people.
Only the host's computer needs the Netflix Party add-on installed. It has the least complicated installation procedure of the programs and instruments mentioned. After the extension has been added to your browser, launch Netflix and start viewing a movie or show. In the meantime, pause the movie and launch the NP add-on by clicking the button in the upper right corner of your screen.
It will send a URL to you, and you can send it to your friends so you can all watch Netflix together. The Netflix Party interface is also quite easy to use, making it perfect for chitchat amongst friends.
Watch2gether is a service that, as its name implies, lets you watch movies with online friends in real-time. The nicest part about the program is that you don't have to sign up for anything to use it. All that's needed to get this app up and running is a short-term handle.
To start viewing movies on Watch2gether with friends, go to the site's homepage and select the "Create a Room" option. If you want to watch videos with your friends, you can send them the URL to your room.
Pasting a video's link into the app's search area will play it for you. This works with videos from many social media sites, including Instagram, YouTube, Twitch, and many more. With Watch2gether, you and your friends can make video calls while watching your favorite shows and movies online.
Suppose you and your friends like to watch music videos and other YouTube content together rather than a web series or movie, then Plug.DJ is the software for you. Users can create their private chat rooms and playlists of music videos to be played in such rooms.
Users can also assume the role of DJ by setting a playback schedule for the music videos. If other players don't like your set list, they can vote you out of the DJ booth. Joining a community within the app is another way to meet people and share your interests. The app works faultlessly in Chrome and is available on Android and iOS devices.
Rabbit stands out above the rest of the apps to watch movies with friends because it does so much more than just allow users to share their camera feeds. In addition to facilitating the sharing of games, documents, Netflix, and YouTube among several devices, it also enables the sharing of browser tabs.
When you visit the official Rabbit website, you'll find detailed instructions on how to set up a room and invite your friends by simply sending them a link. People can do video or text chats there.
Furthermore, other users might take over the broadcasting duties in Rabbit. The Rabbit Chrome extension makes it easier to utilize the program.
Regarding sharing internet videos with pals, TwoSeven is a top choice. Besides Netflix, you may also link to videos from other services like Vimeo, YouTube, and Amazon Prime Video.
Prices range from $5 to $20 for the app's premium version, which features a subscription to both Disney Plus and Hulu. However, due to the coronavirus shutdown, the more expensive premium version is available for only $3 monthly.
The 'Friends' section, where regular users can add one another, is the app's most useful function. This will make it easier for the user to communicate with the same people in the future.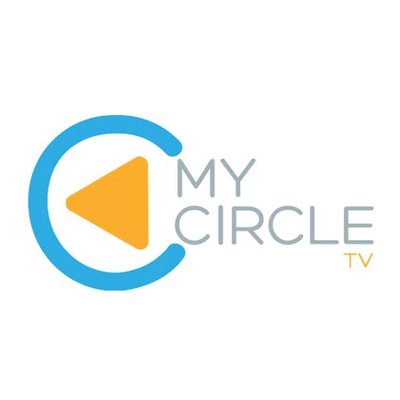 With MyCircleTV, you can watch movies online with your friends while conversing in a group chat.
Inviting friends is easy and can be done by several methods (including social media platforms, email services, professional networks, and microblogging platforms like Twitter). There should be no registration process before users begin to watch a shared broadcast.
However, services like 5GB of MyCloud storage space where you can upload custom videos are only available if you opt to register.
Scener lets you have a live video conversation with your friends while watching Netflix Together. The software also has a real-time chat function that supports up to 10 people.
Scener's chrome addon is easily obtainable, and its user interface is very simple to grasp. You can also find people you know who are already using the service and add them as friends by searching for them and selecting the 'Add Friend' button when their profiles come up.
The software comes with a shared virtual remote that can be passed around when multiple people are watching the same internet movie at once. One can pause, play, and rewind a movie or TV show using the remote.
Just point to a person's symbol and click the button that appears to provide control to that person.
Verdict
The aforementioned technological advancements can greatly enhance your ability to stay in touch with your pals and enjoy your favorite shows and movies together. You can use these applications to pass the time when your pals aren't around.
You can suggest improvements to any of the provided resources in the space provided below.