Knowing the day's or weekend's forecast allows you to better plan your activities. It's much better to be prepared with an umbrella than to lament being wet on a rainy day. We have collected a list of the best weather sites available to keep you one step ahead of the weather.
Because technology can perform so many duties exactly, we can trust its weather predictions. We have already supplied a list of weather apps for Android users and guidelines for creating your Slack weather bot. We've compiled a list of the best weather-related resources on the web.
Keep in mind that iOS and Android users can use the weather information here.
8 Best Weather Sites For Accurate Updates
The following resources cater to various needs associated with weather forecasting, including temperature measurements, precipitation probabilities, and the pollution index.
AccuWeather

Windy

The Weather Channel

Ventusky

Weather Underground

Weatherbug

World Weather Online

SAT24.cc
When it comes to weather predictions, AccuWeather is among the best weather sites out there. It's easy to get a weather report when you visit this site, which displays current weather conditions in your area in real-time. Simply enter the city or zip code where you are interested in learning the weather conditions.
As you move downward, satellite images of your current location become visible; in my case, this is India. These two sections, split by adverts, comprise the remainder of the homepage. The ads are annoying, but I'm not going to complain too much because there aren't too many of them on websites these days.
There are also subheadings for Maps, News, Videos, Extreme Weather, and More. Although many movies are available in the video section (including those related to space), there is a shortage of news articles.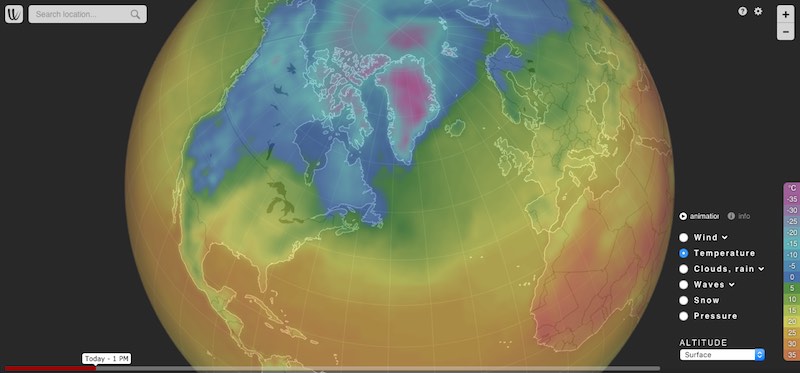 If you're looking for more weather-related news and information, check out Windy, a popular website that shows current weather conditions and real-time radar data. A world map is available on the website to locate weather reports from all over the world. When you zoom in, the temperature where you are is superimposed on the map, so you can look for that and other things simultaneously.
The navigation bar features up-to-date weather reports, hurricane trackers, customizable preferences, and other useful options.
Aside from the standard weather forecast, the website's right side also features links to information about rain, lightning, air quality, clouds, waves, and more.
If you want to save the weather report for later or share it on Facebook, you must sign in.
The Weather Channel, as its name implies, is a comprehensive source of weather-related news and analysis. It features real-time climate data, news on the weather in your area, and many other options.
When you visit the site, your current temperature will be displayed under the logo (at the top left corner). Select the country and temperature scale using the menu in the top right corner (Celsius or Fahrenheit).
You can also look for the weather in a specific area by entering a city name or zip code. As a bonus, you can sign up to get weather forecasts every hour, every day, every week, every weekend, and every month.
This premier weather website also features a news section (covering the weather, monsoon, and science), maps, and videos.
The menu also features "Pollution" and "Health and Activities" subheadings for monitoring environmental and medical issues. The Top Cities section also includes the current weather forecast for these cities.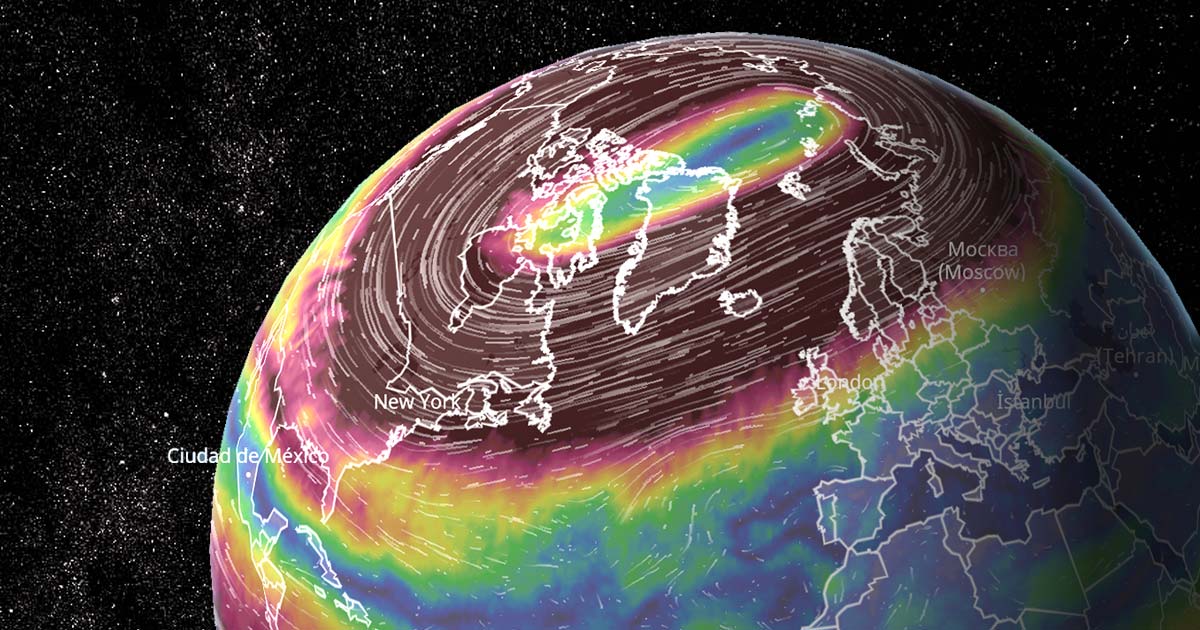 Ventusky's live map background, inspired by the one on Windy, offers various customization options. The weather report allows you to either manually enter a location or select it from a map.
I went online to check the weather and was given the current temperature immediately.
This can be annoying because the website doesn't adapt to your current climate. The fact that it's so easy on the eyes makes up for its flaws and places it among the best weather sites online.
The Parameters page stands out since it's where you can adjust the site's settings to suit your preferences and make the interface more user-friendly and aesthetically pleasing.
Weather Underground, sometimes known as Wunderground, is another resource for up-to-the-minute forecasts in your area. Asking the website directly, "What is the local weather around me?" yields an accurate result.
Current weather conditions in your area are displayed on the website, and you can expand the report to get more details if you want. This website's radar component and the maps and radar sections are powered by real-time weather radar. Simply type your desired location into the search field to see the forecast for that area.
The rest of the homepage shows off the most recent weather reports. Check out the other tabs, like Sensor Network, Maps and Radar, Extreme Weather, News and Blogs, Mobile Apps, and More, to learn even more.
You can also sign up for the site to get real-time updates and find your way around more easily.
Another service that provides real-time weather reports and forecasts is called Weatherbug.
The website I went to showed me the current weather in my area, as well as hourly and 10-day predictions. The most accurate weather forecast is available thanks to the Live Radar feature, which scans for all places.
You'll find the newest news on the second fold of the website, while the first fold is dedicated to a detailed weather report. You can access the Hurricane Center, Today's National Outlook, Allergies and Pollen, Videos, and more, in addition to the standard weather forecasts and reports.
The addition of this additional feature has pushed Weatherbug to the top of my list of preferred weather portals.
The temperature data for my location confirmed the website's claim to be the most accurate weather website. The website displays an interactive map and the current temperature and the forecast for other regions, likely neighboring cities.
Following the core sections of the website are others that may be of interest to you, such as Sports Weather, Holiday Weather, and Latest Blog Posts.
The website also features an application programming interface (API) for programmers and Activities, Map, World, Videos, and Holidays.
In addition, you can look for additional locations to get their detailed weather reports, just like with other weather services.
If you're looking for a reliable online weather forecast, look no further than Sat24.cc. The site aggregates weather reports from several sources, from which you can select the one you want to view.
I chose it as one of the best weather sites since it features interactive maps and free weather radar. Since the site offers a worldwide climate report, you must type in your location in the search bar to get the current temperature and other specifics about your area.
By scrolling down a bit, you can see your area's current temperature and forecast for the next seven days.
RainViewer (for rain forecasts from the RainViewer service), Waves Height, Videos, Flight Radar, and Speed Test are just a few of the numerous other features available (for your internet speed).
A quick tip
Getting the forecast through your browser is another option if you find it inconvenient to visit different sites to monitor the weather. To do this, you can utilize Google by searching for something like "local weather" (for instance, "weather in Delhi"), which will return a snippet detailing the current conditions in your area. Here's an excerpt; if you want the full story, click here.
To refresh your memory, Google compiles weather information from several sources, giving you the option to check out the original site if you so desire.
Verdict
Among these, Windy is my top pick. The popular forecasting website has an easy-to-navigate layout that gives users quick access to a wealth of data. This website makes finding the information you need regarding the weather easier than the others on this list. This solution's combination of usefulness and ease of use is nearly perfect.
Due to the importance of weather knowledge, checking reliable online resources is a must. Access to the best weather sites is essential, so I hope this compilation helps you.
What resource did you find most useful? Share your thoughts below. Alternatively, you can supply any supplementary materials you think are necessary.
FAQs
Which online resource provides the most reliable weather predictions, and why?
These best weather sites are reliable, but AccuWeather has the largest user base and thus is my top pick for accurate weather reports.
Compared to The Weather Channel and The Weather Underground, how accurate is AccuWeather?
While Weather Channel and Weather Underground do a respectable job, AccuWeather is superior when even the smallest nuances are considered.
Where can I find the most reliable weather report online?
You may find the most reliable weather forecasts on sites like AccuWeather, Windy, and The Weather Channel. These best weather sites are trustworthy and attract a massive amount of visitors every day.