If you're familiar with the torrent ecosystem, you know that there are various sites where you may look for torrents to download. The torrent search engine was a term that many people only learned of after the FBI arrested the KAT operators.
Several torrent sites have responded to the intensifying scrutiny by describing themselves as "search engines for torrents," insisting that all they do is provide a way for users to look for files. These websites do not help themselves host torrent files but help folks discover torrents hosted by other websites.
You can find the torrent you need faster if you add some torrent search engines to your list.
TechMaze has released this directory for informational purposes only. Any site that facilitates downloading illegal content is not one that we support. We suggest that everyone new to BitTorrent learn as much as possible about P2P file-sharing, its advantages, and any local laws that may apply to them.
8 Best Free Torrent Search Engines For 2021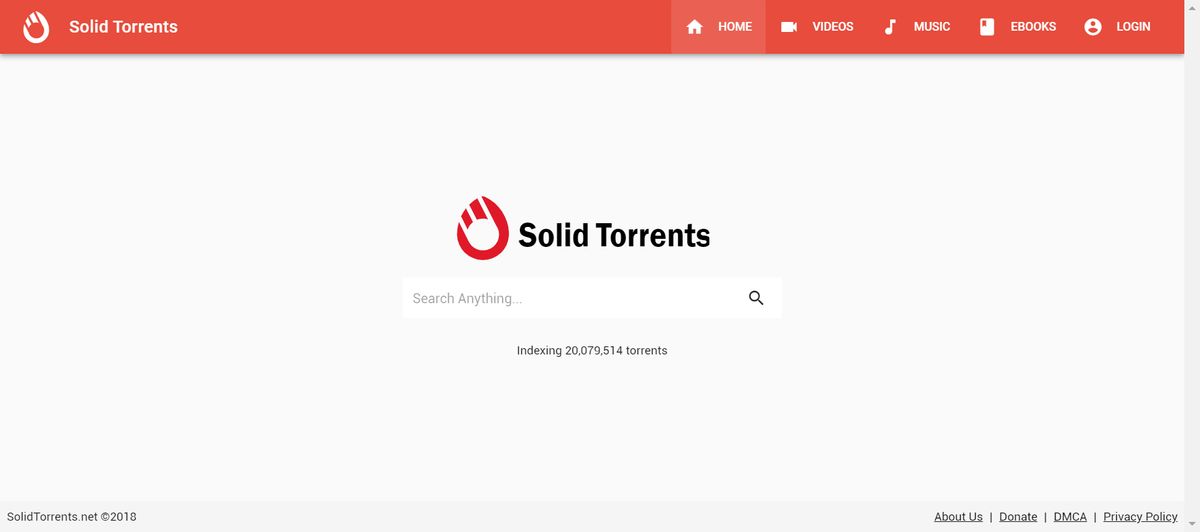 As we continue our research, we should consider SolidTorrents, a relatively new torrent search engine. It's a distributed hash table (DHT) search engine with a more straightforward design than the rest of the sites here and an experimental dark mode.
SolidTorrents currently indexes over 23 million torrents across several categories, presenting the most relevant ones at the top. You can also contribute torrents to the SolidTorrents index and store your favorites as bookmarks if you sign up for an account.
The extensive features offered by this BitTorrent search engine are one of its main selling points. For instance, instant suggestions appear as soon as you start typing your question. Using the pipe (|) operator, you can split your search into two distinct queries.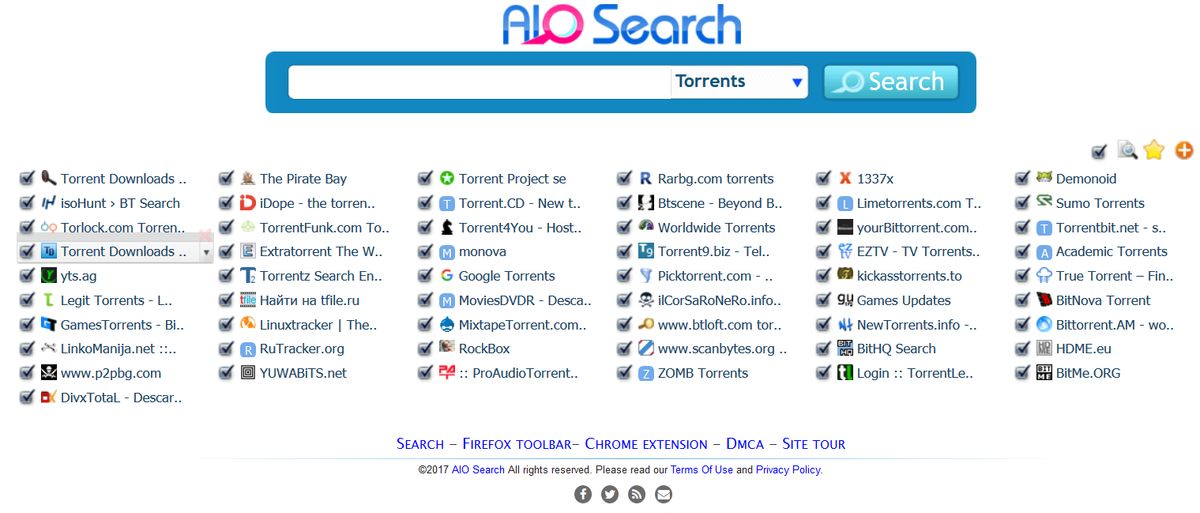 There's no doubt that AIO Search has the best design of any torrent search engine here. It offers numerous options for discovering torrents online.
For instance, if you want to find a torrent file on specific torrent downloader sites, you can do it manually. You can refine your search for torrents, subtitles, images, movies, etc., using the pull-down menus next to the search bar.
It performed the role of a web browser, bringing up the default interfaces of the specified torrent sites within separate tabs. It's a nice feature, but it might get in certain people's way and make the tool less useful overall. Even so, it truly is a matter of taste.
The website's torrent finder returns results when a user enters a question into the search area. You can either sign up with your current Google account or sign up for a new one to begin saving your preferences. AIO Search stands out as a streamlined and versatile alternative to the other leading torrent search engines.
In place of the defunct Torrentz, we now have Torrentz2. The torrent site itself advertises itself as a replacement for the defunct original. It's also been incorporated into the latest updates of the best TBP and KAT replacements I've made.
This torrent search engine for 2021 maintains the same user interface and is also accessible in an onion form for users who choose to use Tor. Torrentz2 indexes more than 61 million torrents from 90+ sites; use the search bar to locate torrents.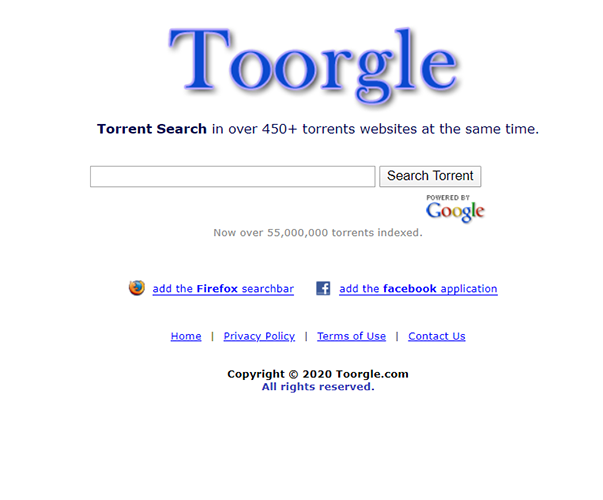 Your list of the top torrent search engines should also include Toorgle, a Google-like torrent search engine. Comparable to Torrentz2, however, the torrent bar is prominently shown. This torrent client allows you to search for files and sort the results by relevance and date.
If you have a sluggish internet connection, don't let Toorgle's seeming antiquity put you off. It searches over 450 torrent sites to find what you're looking for and returns the top results.
To find torrents, TorrentSeeker uses a customized version of Google Search to scrape files from more than 100 torrent sites. According to the site's creators, the database is routinely refreshed with new information, including new proxy sites, new specialty sources, and new language-specific sources.
Due to its user-friendly layout, finding a torrent to download is much less hassle now than before. Although the homepage looks great, that's about all you get. There is a severe lack of aesthetic appeal on the results page. In any case, it accomplishes its primary goal: tracking down the sought-after torrents. The search results can also be sorted by relevance and time. Also, you could look for other simple torrent clients like uTorrent here.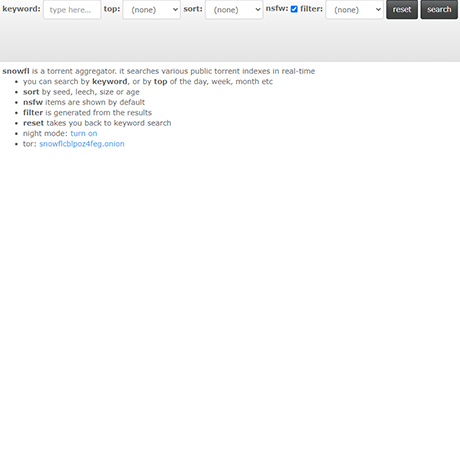 Snowfl.com is a torrent aggregator, like the others on this list, which means it searches numerous public torrent indexes in response to a user's query. This website stands out from the competition because of its straightforward layout and night mode, which helps to alleviate eye strain.
The website's interface is minimal, and the file listings from torrent downloaders like Rarbg, Pirate Bay, etc., are displayed in a simple text list. You can download any torrent file fast and safely by clicking on the blue download buttons. The website also has a.onion address for those who want to use the anonymous browsing service Tor.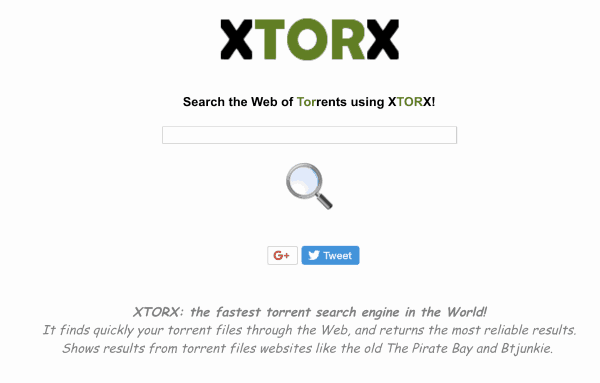 Xtorx is another first-rate torrent search engine you may use to find your preferred torrents. Xtorx's home page, like those of the other options above, consists entirely of a search field.
Torrent search results appear instantly; however, you cannot sort them. However, Xtorx already offers the URLs you need to search other torrent sites, so there's no need to. To this end, each result links to a new search performed on a separate torrent site when clicked.
The black-themed torrent search engine Veoble is widely considered to be among the most effective of its kind on the web. Rapid growth in its user base can be attributed to the widespread appeal of its somber tone. There's no denying that a growing market segment is interested in services with a shadier bent. Bear in mind, however, that it is not a secure website.
Veoble provides users with the ability to search for torrents as well as images using a modified version of Google Search. After a search has been initiated, the outcomes can be narrowed using filters for torrent sites, language, etc. In addition to the standard date and relevance filters, Veoble now allows users to search for specific images. In reality, the image search is just a rebranding of Google Image Search, but it's still a handy feature.
The following are some 2021 websites that do not themselves host torrents but can be used as a search engine for content hosted on other torrent sites. These sites could do the trick if you need a torrent search engine for your computer or mobile device.
FAQs
How can I download my torrents while keeping safe?
Since torrents may be quickly resumed after a power loss or network disturbance, downloading content via the BitTorrent network is highly reliable. But as you may know, your Internet service provider (ISP) or a dedicated user may decrypt your BitTorrent downloads.
Your anonymity won't protect you on the BitTorrent network.
Do criminal penalties exist for using torrents?
Using a torrent search engine or a torrent program on your device is not illegal, nor are torrent downloads themselves. However, if you download a torrent containing content protected by intellectual property rights, you will have crossed a border. The rapid growth of BitTorrent can be directly attributed to piracy.
Whether we like it or not, piracy predates the internet by millennia. Nonetheless, there are other motivations besides financial savings for people to engage in unlawful file sharing.
What should one do if a torrent search engine stops working?
Many factors can prevent you from reaching a torrent search engine website. You could try using a virtual private network (VPN) to gain access if it is blocked in your country. If not, the site might have unexpectedly gone down.