As kids, we all appreciated the mental and physical challenges of the best puzzle games.
As we age, our brain cells require more mental stimulation to stay healthy. In addition, since much of our time is already spent in cyberspace, why not employ games and puzzles to keep our brains active and healthy? Thus, I have compiled a new list of the best puzzle games for mobile devices.
15 Best Puzzle Games For Android and iOS
Hocus
The mind-bending puzzle game Hocus is all about shifting your point of view. It's one of the best puzzle games in terms of Google Play reviews. Moving a cube as swiftly and efficiently as possible to the red finish line is the goal of this game. It might be pretty challenging despite its apparent ease of play.
Doing your puzzles and playing with those other players make is one of the game's best features. There are more than 100 riddles here, so if you're ever bored, you can kill a few hours solving them.
Threes
To play Threes, you slide tiles to form the target number, which in this case is three or one of its multiples, much like in other famous online best puzzle games. If you're unfamiliar with the controls, don't worry; you'll get a tutorial as soon as you start playing.
Combining the two titles is as easy as swiping and linking the tiles. Although putting the tiles together may not be difficult, it will still take time. The sequence starts with 3, then goes through several tiers of 3s. Each move calls for a single, and you'll need to use your wits to construct the correct number as you slide mentally.
Getting into the game's groove is easy, and sliding tiles to make numbers will be your daily goal before you know it.
Mekorama
Mekorama is an enjoyable three-dimensional puzzle game in the vein of Treasure Tracker and Monument Valley. One's goal is to lead a cute little robot through a series of puzzle zones, each with its own rules. There's a lot of diversity in the challenges, so it never gets boring.
When you finish a level, the following five will become available. You'll never feel hemmed in, and your development will be largely unrestrained. Over fifty levels can be unlocked, making this game perfect for those who enjoy a moderate challenge without sacrificing their desire for a laid-back experience.
Chess light
Chess light is a puzzle game inspired by the board game "Chess." It will throw more than 180 distinct chess situations at you throughout the game, each of which will require you to devise a winning strategy. Unusually for modern games, this one is both free and ad-free.
Six distinct levels of challenge are available in case the game is too hard or too easy for you. In addition, help is at hand if you find yourself stalled. Fans of the board game Chess should give this one a try.
Brain It On
When you want to put your brain to the test, Brain It On is the right software for the job. I was trying out the app and kept wondering how to play the game that looked the simplest. The gameplay takes place over a horizontal plane, with several levels to finish.
Launch the program, pick the first level to play (only the first few levels are accessible at the outset), and start figuring out the problems. You start by drawing a shape on a blank canvas.
This means you need to take some kind of action on the canvas to proceed with the task at hand in the software. It may be necessary, for instance, to make a glass set on a canvas crash to the floor.
The growing difficulty of the problems makes Brain It On one of the best puzzle games available on Android and iOS. You can also disable ads by downloading the latest version of the program.
Monuments Valley
In Monuments Valley, you must use your wits to solve puzzles and lead your character to victory. When talking about the best puzzle games, Monument Valley must inevitably come up. As a result, it is without question one of the top puzzle games.
You'll need to figure out a puzzle at some point in the game before you can get to the "real" gameplay. The 3D setting of the game is fascinating, and playing it is a lot of fun.
The only real drawback is that it costs money to download the game. However, if you don't mind spending money on apps, Monuments Valley 1 and 2 are must-haves.
Empty.
Similarly to the aesthetic style of Monuments Valley, Empty is a puzzle game. It's a puzzler with a meditative vibe. As a result, rather than making you feel worse, playing the game will help you heal.
To clear an area, you must rotate it; thus, the gameplay is straightforward. Each stage is an opportunity to learn the value of keeping things straight. It's unusual for a game to be free and ad-free in 2019.
Two Dots
The two dots in this app focus on a puzzle game called Two Dots Puzzle. The dots need to be joined so that they intersect, and you may establish a relationship between them.
The app's in-app tutorial shows you how to play by letting you connect two virtual dots. When that's done, you'll be able to start the game's initial level, the first of many that steadily increase in difficulty (with new ways of playing).
Remember that you can only connect the dots in a horizontal, vertical, or perpendicular fashion and not in any other direction. You also have a limited number of turns, so you'll need to think ahead and move carefully.
You'll be assigned goals to accomplish after you reach a specific tier. You'll feel like a pro after completing the first few levels, but as you progress through the game, you'll discover that things aren't relatively as easy as they first appeared.
Escape Puzzle Game
One type of puzzle, "Escape Rooms," calls for sleuthing skills of a high order. In the game's narrative, a girl briefs you on the game's premise before you can start playing.
The game has a medieval theme and gives you a small number of hints to aid you through challenging situations.
As the game kicks off, the first level tasks you with finding a certain number of things and using them in the scene. There are many things to tap on, and you may do everything from finding hidden items to fixing broken ones to going further in the game.
The Escape Room is one of the most challenging puzzles and is therefore recommended for mature audiences. But it could be a good way for kids to boost their brainpower.
Move The Block
Move The Block is one of the best examples of the genre of free puzzles known as sliding puzzles, in which the player must slide various items (in this case, blocks) to achieve a successful outcome. The puzzle game has three difficulty tiers—Basic, Premium, and Old—with eight levels and multiple sub-levels within each.
You'll be shown the ropes and given a crash course in the basics of the game before you even start the first level. As you continue through the game, you may not realize how fascinating it is, and you may play for much longer than the allotted time.
As you play further into the game, the stages get more challenging, so you may want to use the advice given. The game's main flaw is that players must watch annoying commercials to advance through the game and receive each necessary clue.
Jigsaw Puzzles Real
If you haven't done a jigsaw puzzle before, can you say that you've never played a puzzle? It bears the name of one of the most iconic puzzle games ever made, making it an automatic contender for the best free online jigsaw puzzle title.
The game aims to combine the image from the many pieces provided. By picking photographs from the app's gallery, you may create a jigsaw puzzle featuring scenes from nature, animals, and more.
You'll get a look at the finished product before the pieces are distributed so that you can get started immediately. You can look at the picture as often as you like to learn everything.
Jigsaw puzzles are genuine board games; thus, this game is meant to test your brainpower and make you feel sentimental.
Skillz
Among the best puzzle games available on mobile devices, Skillz presents a compelling mental challenge.
You can play either solo or with others using this program. You'll be sent to the very first stage of a multistage process as soon as you choose. As a gentle reminder, you won't be able to move on unless you finish the introductory stages. So, it's impossible to bypass procedures. If you're unsatisfied with your first attempt, you can always try again.
One of the stages involves sifting through a sea of the same digits or letters to find a specific one. It's only natural to want to beat the game as soon as you start playing. Commercials, however, raise some ethical questions.
Smart: Brain Games and Logic Puzzles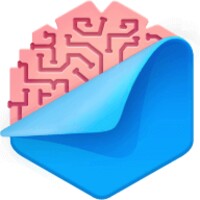 The free Smart app may find logical puzzles and brain teasers galore.
You can enjoy the puzzle maker on a wide range of levels, each of which is designated by a different hue (Blue, Violet, and Gold), as well as on other types of levels (Left & Right, Block Game, and Pipeline), each of which has a large number of sub-levels.
Puzzle tutorials are available before you start the game by picking the levels and sub-levels. You won't get bored of the game because of the variety of puzzle options. The controls are responsive initially, but the challenge ramps up as you progress through the levels.
Over time, playing Smart can help you improve your memory, creativity, problem-solving abilities, flexibility, speed, and focus. When you complete a level, you also earn experience and gems.
Sudoku
One of the best smartphone puzzle games is the timeless classic Sudoku. Mobile Sudoku is a number-arranging puzzle game based on the popular version in daily newspapers.
One can find from one to nine digits in a 99 grid (also a standard format). You can't have the same number appear in two different grids if you want your Sudoku to be perfect. You can get hints, delete an entry, or cross it out if you make a mistake.
For added mental stimulation, Sudoku provides daily challenges, theme customization, and the opportunity to disable in-game adverts for a fee.
The game may appear complicated at first, but after you understand how it works, you'll have a great time. As one of the original and best free puzzle games, it took me back to my primary school days of completing Sudoku crosswords and crossword puzzles from the newspaper.
2048 Original
The 2048-style problem is not the first time we've seen it. Since this is a sliding problem, we must move the blocks around till we have a 2048 configuration. Even though there are other apps with the same name as 2048, I still consider it one of the best puzzle games available.
When you first begin the program, you'll be asked which of the eight available grids (44, 55, 66, 88, 35, 46, 58, 69) you'd want to play on. A game can be started whenever you're ready after you've decided on a grid. Remember that a problem's difficulty grows in proportion to its grid size.
Since the point of a puzzle app is to stimulate the brain, 2048 Original is among the most excellent puzzle apps. The mobile app 2048 is essential if you want to exercise your brain.
Types Of Puzzles
Puzzles aren't just about putting together a jigsaw; contrary to popular belief, many kinds of puzzles are available. Examples are riddles, trivia, mathematical, pattern guessing games, and logic puzzles. There are many kinds of puzzles on this list, from logic puzzles to sliding puzzles to traditional paper and pencil games. What follows is more information.
FAQs
Is there any value to playing puzzle games?
Playing puzzle games online can enhance confidence in one's own logical abilities. Maintaining our mental health requires the same mental exercises (such as puzzles and other hobbies) that keep our bodies in shape. I've compiled a list of the best free Android puzzle games (and iOS) in the hopes that they will provide a welcome diversion from your social media feeds.
Can you sharpen your problem-solving abilities by playing puzzle games?
It's common knowledge that playing video games can improve one's problem-solving capacity. One study found that kids' imaginations were stimulated by playing video games of any kind, including violent ones. However, the opposite is true when kids use computers or cell phone devices.
Tell us which of our fantastic puzzle games was your favorite! If you have any other ideas, I will add the best ones to the list.
Keep challenging your brain to make it more intelligent and capable.