When it comes to watching videos online without paying anything, YouTube is the most common choice. It is the primary location for daily viewing and discussing billions of videos. It's possible, though, that YouTube might change its rules without warning. As a result, many unsatisfied users have sought out YouTube substitutes that offer free video hosting and similar content. If you find yourself in that group in 2022, you will find a list of popular YouTube alternative below.
Why You Should Look For a YouTube Alternative
There are several good arguments for always having a contingency plan B in case YouTube ever goes down. Many people are unhappy with the recent changes Google made to its video-sharing platform. Among the changes that YouTube has forced onto its users are the increased prevalence of video ads and the removal of the dislike counter. Having experience with multiple video libraries can free you from reliance on YouTube and get you ready for the day you no longer want to utilize Google's service.
It's possible you'd like to start using sites other than YouTube so you can protect your privacy. Numerous well-known products and services, such as YouTube, Gmail, Android, etc., are provided by Google. This means that the information stored on these products will eventually reach a central database. It's essential to look for alternatives to Google's apps and services to avoid accumulating such sensitive information. Plus, you may always look for an alternate video-hosting platform.
15 Best Free YouTube Alternative (2022)
By the year 2020, TikTok was a significant rival to YouTube. China's video-sharing website competed with YouTube thanks to its unique aesthetic (which all video platforms are trying to copy now). TikTok's accessibility and low production costs made it easy for regular individuals to make their videos.
Several well-known people started using the app to reach out to their fans and advertise their content. However, when big countries like India banned the app, its popularity declined. TikTok is still available in many other countries in 2022 despite this restriction and is undoubtedly a YouTube substitute.
The Android and iOS versions of TikTok feature an in-app video editor that streamlines the app's content creation process. TikTok also supports direct uploads from other apps, including Adobe Premiere Rush, PicsArt, and Fuse.
Twitch is better than YouTube if you want to watch video game content. Streams of popular gamers' games are the site's main draw.
In 2022, Twitch will be a great place to watch and engage with other gamers and learn about a wide range of gaming-related topics from the community. Like YouTube, Twitch lets you monetize your videos for a little fee, but the payout is much smaller. But if you want to watch video game content other than on YouTube, Twitch is your best option.
It's no secret that Dailymotion is a leader among video-sharing websites. Its user interface is reminiscent of YouTube's, and like YouTube, it features trending videos and a "explore more" option near the top of the page.
Free accounts allow users to upload files up to 4GB in size and 60 minutes in length, both at 1080p resolution. Many of these limits disappear once you upgrade to a paid account. This YouTube alternative sees over 300 million monthly unique visits and is a great place to showcase your work to an international audience.
Dailymotion does have its copyright regulations, although they are much laxer than YouTube's. As a result, it's one of the most effective censorship-free alternatives to YouTube because it gives content creators more leeway and freedom.
You could use advertisements or a paywall to make money from the material. This means that although certain movies may include commercials, others may not.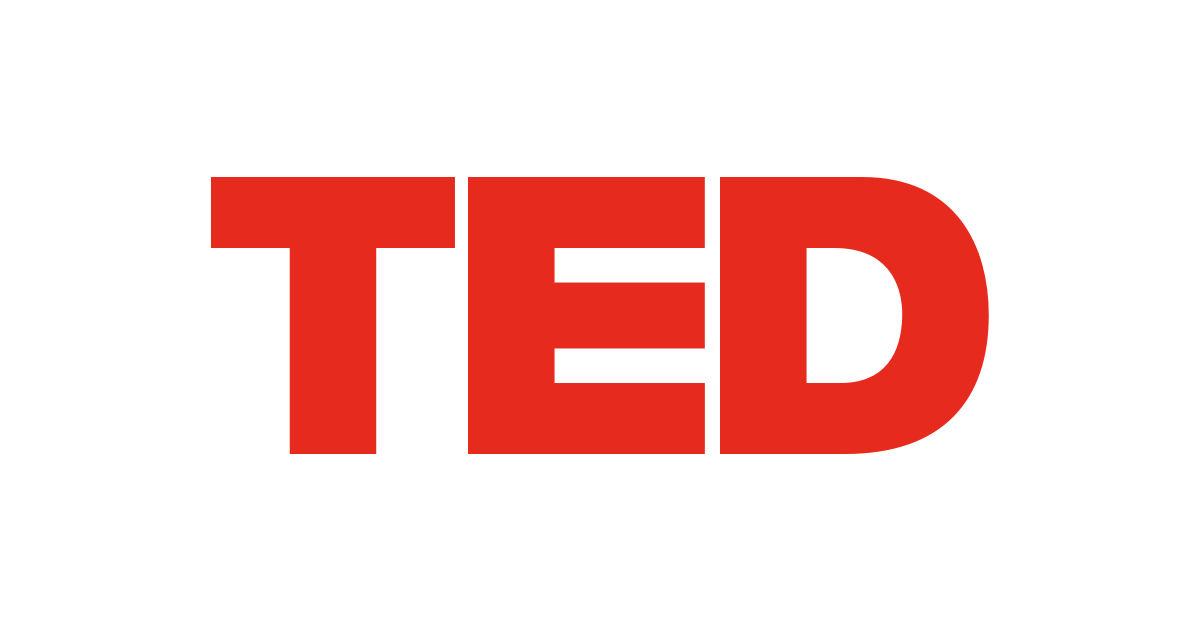 TED is an invaluable online video repository that aims to inspire and motivate its viewers. It features talks by notable people working in a wide range of industries, many of which are informative and eye-opening.
Hundreds of educational films on topics as diverse as technology and self-improvement are included in this collection. TED is an excellent website for anyone who likes to broaden their knowledge base.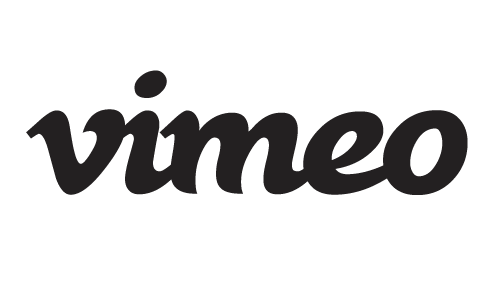 In 2022, Vimeo will be a famous YouTube alternative among independent filmmakers and artists. This site is an excellent place for artists of all stripes to share their creations with the world, whether they work in music, dance, film, or photography.
You may have to seek elsewhere if you're looking for odd footage of cats and dogs. Vimeo is the best online destination for discovering groundbreaking music videos, short films, and stunning still images.
This 4K Ultra HD with High Dynamic Range video hosting service is a YouTube alternative with strict guidelines for content publication. Vimeo's lack of commercials is arguably its best feature. User contributions and paywalls for select videos help to fund the service.
The 500MB weekly upload cap is a potential drawback that may discourage specific content creators from using this service. There is a way to tighten this constraint, but it does not come without expense.
As IGTV, Instagram TV has the potential to displace YouTube. While IGTV is available as a separate app, users may also watch videos from the service within Instagram.
In particular, it stores all Instagram videos more extended than a minute (videos shorter than a minute are often uploaded as Reels instead of a standard video post). Although most visitors to this site are interested in the vertical videos, there are also some horizontal ones. You'll need a smartphone to use Instagram, as it's a mobile app.
Instagram will automatically start playing any long-form videos posted by your followed accounts. The Explore tab also features user-generated video content. Instagram TV is a great way for creators to reach a broad audience with moving content.
In 2022, if you want a good laugh, you should check out the videos on 9Gag's Video page. The website's endless supply of GIFs, images, and memes means that many people probably already know about it.
It's like YouTube in that it has tons of entertaining videos, trailers for new movies, and other cool stuff in one place. There is humorous material to be found in the site's "WOW" and "WTF" sections, some of which may be unsuitable for work.
The most common purpose of Facebook is to track down long-lost acquaintances or discover new groups to join. However, by 2022, the social media site had expanded significantly. When you click the button labeled "Watch," you'll find an unbelievable collection of films.
Similarly to YouTube, the social networking platform provides a wide variety of video content. Facebook features live events, original shows, courses, reviews, music videos, and comedic snippets. Facebook's Watch feature is overlooked when talking about competitors to YouTube.
The Watch tab on Facebook has some drawbacks, one of which is that it can be challenging to get the needed information due to the convoluted user experience. Furthermore, if you already have a Facebook account, you'll find navigating the site's content much more straightforward.
Before YouTube even existed, in 2003, there was Metacafe, one of the early video-streaming websites. This video-sharing platform is dedicated to providing quick and funny entertainment in the form of short-form videos, typically no more than 90 seconds.
With its clean design and 40 million monthly visitors, Metacafe proves that simplicity can be effective. If you need professionally made films or are researching a complex topic, this site is not for you.
Clever thumbnails and titles contribute to the clickbait effect. In 2022, Metacafe will be a better option than YouTube for people who want to watch user-generated short comedic videos.
This site is a treasure trove of information, as its name suggests. The Internet Archive's video collection in 2022 will include an astonishing range of movies, TV shows, and documentaries.
You can filter data according to year, language, subject, and topic. Video content buried deep within other video hosting sites like YouTube can be easily discovered by just surfing. In addition, anyone can add their content to the repository at no cost.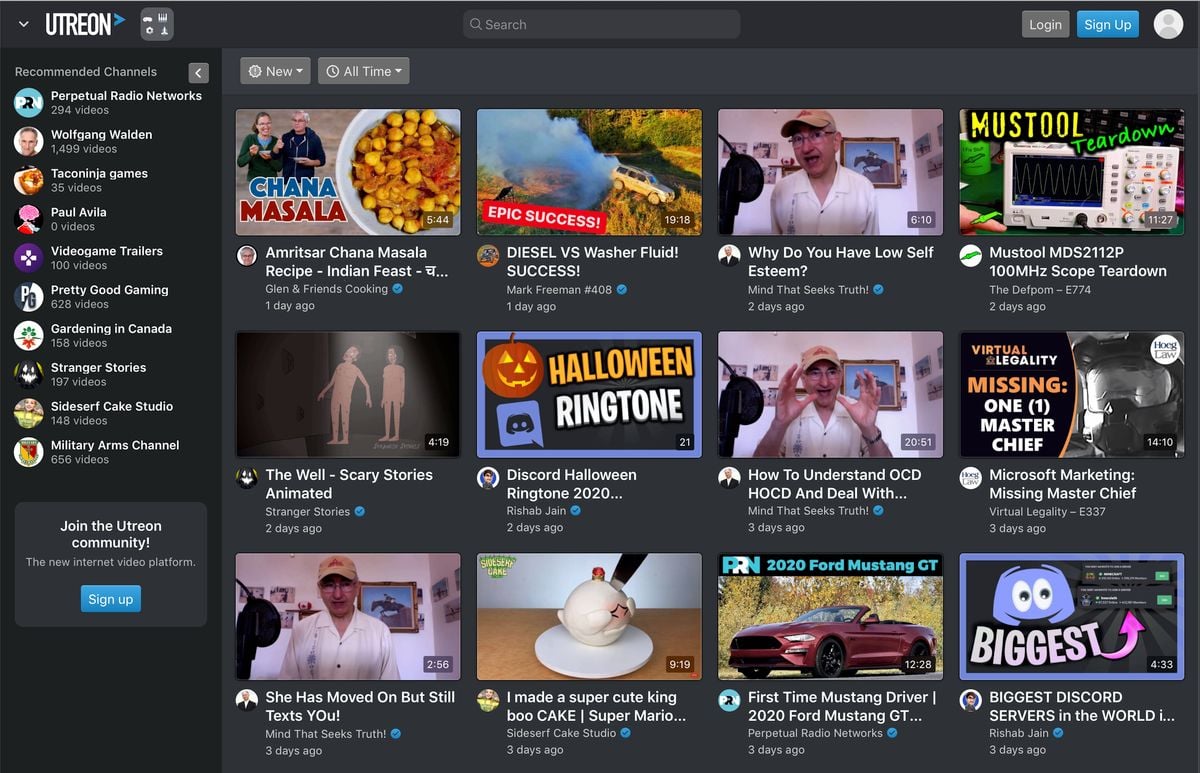 Recently, Utreon has emerged as one of the most promising alternatives to YouTube. Utreon's interface and features are similar to those of YouTube; however, they have been modernized. Here, creators can have their YouTube videos automatically sync with Facebook Live rather than uploading them again.
If you're looking for a censorship-free YouTube alternative, Utreon is your best bet. Utreon has a much more streamlined set of regulations and limits than YouTube so that you can focus on those that matter.
Features-wise, it works well on mobile devices and is neatly divided into sections (like new, top, trending, topics, etc.). You can monetize videos on Utrean in the same way they are on YouTube, and channels that were incorrectly demonetized on YouTube can get help getting back to making money on Utrean.
Dubbed "DTube," this new video service is based on the latest computing craze, blockchain technology. This decentralized platform will do the trick if you're looking for a YouTube alternative. In reality, its nearness to YouTube in lists of similar sites is attested to by its user interface strikingly identical to YouTube's.
Videos that are now "hot," "trending," and "watched" can all be found on the site. Videos can be bookmarked for later watching, and the trending tags feature makes it easy to find the most popular videos on the site. DTube's absence of commercial interruptions is its most vital feature. It uses the Steem blockchain for its record-keeping, and there are no setup costs or fees for individual transactions.
DTube offers seven days of Steem cryptocurrency incentives for uploading a video. Video commenters are also eligible to win prizes.
Searches for "YouTube alternatives" will frequently include Veoh by 2022. You can search for, find, and modify your online video viewing experience with the help of this site.
Veoh is an excellent alternative to Netflix if you like to watch longer movies because its members can post and share videos of unlimited length. A wide selection of movies, TV shows, and even anime is available here.
With its simple layout and social networking functions like friending, grouping, and private messaging, Veoh is a strong contender to YouTube.
Open-source video-sharing platform PeerTube can compete with YouTube effectively by 2022. It's P2P software that operates similarly to BitTorrent, letting users host videos on their instances. In contrast to YouTube and similar sites, PeerTube's user interface is clean, simple, and clutter-free. New videos are regularly added, and you may find them in sections labeled "Trending" and "Recently Added."
PeerTube's best feature allows users to get around YouTube's restrictions and censorship. As a result, creators can freely disseminate their work worldwide without fear of legal repercussions. Due to the service's infancy, PeerTube does not yet offer a wide variety of videos. Nonetheless, for a competitor, it does a fantastic job.
Established in 1998, the Open Video Project is a digital archive housing around 195 individual videos. Documentaries, how-tos, and historical footage are just some types of videos that you may find in this digital library.
You can sort the accessible media per three criteria: playing time, audio quality, and file type. Many of the movies on this site were generously contributed by departments and agencies within the United States federal government.
Verdict
Since no single website can fully replace YouTube by 2022, users and creators will continue to use various sites based on their individual needs. I hope you found this compilation of YouTube's top rivals helpful.
For instance, Facebook and IGTV are great options when you just want to zone out and watch a bunch of videos in a row. Check out any recommended sites above, and if you know of any other good alternatives to YouTube, please share the links with us below.
FAQs
Is there anything comparable to YouTube?
Dailymotion, Utreon, Vimeo, Metacafe, IGTV, and the others mentioned in this essay are all viable alternatives to YouTube.
What other service comes close to competing with YouTube?
One of YouTube's main competitors, Vimeo, does not generate nearly as much money. Despite this, it competes effectively thanks to a good user base.
Why are there no suitable alternatives to YouTube?
Considering how massive YouTube is, its billions of subscribers and countless hours of content. In addition, it has the support of Google, the parent company, and an IT behemoth. While several sites host high-quality videos, none compare to YouTube's extensive catalog and user-friendly interface.