Learning how to get into a WiFi network is a crucial step in mastering the subtleties of ethical hacking and penetration testing. As a result, gauging your network's safety requires employing top-tier WiFi hacking tools for Android. The WiFi crack apps mentioned below are offered for educational purposes only, and you should use them to test your security. Without permission, it is illegal to breach the security of another person's WiFi network.
14 Best WiFi crack Apps For Android In 2020
Kali Linux, the best OS for ethical hacking, is probably well-known among you. Offensive Security released the first open-source Android penetration testing tool, Kali Linux Nethunter.
If you want to hack with this one of the best Android wifi crack apps in 2020, you'll need to fire up Kali's Wifite program. Nethunter's user-friendly configuration interface simplifies working with large, complex configuration files. Kali Nethunter is a crucial Android hacking tool since its altered kernel enables 802.11 wireless insertions.
You need genuine Android WiFi hacking software to check your network's security and guarantee that you have the knowledge to keep yourself safe. This tool will not only defend you from WiFi hacking but also educate you on its intricate mechanisms.
Many Android programmers and security experts have ported the widely used security tool aircrack-ng to the platform. It's not hard to get aircrack-ng running on Android; however, finding a WiFi chipset that supports monitor mode is tough.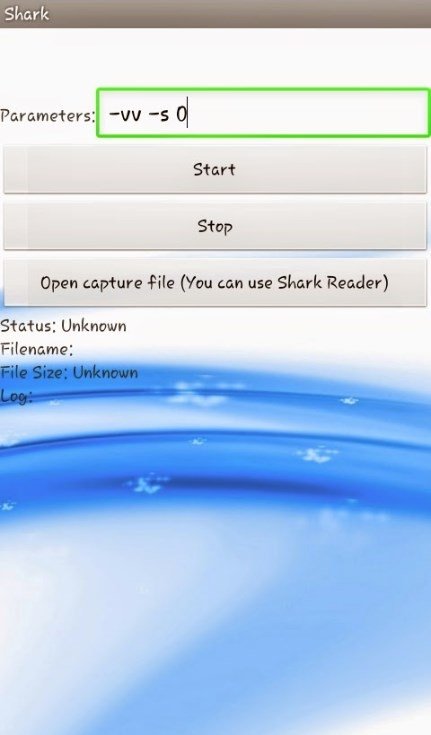 It is an Android port of the widely-used Wireshark open-source packet analyzer, which is crucial in debugging and optimizing network and communication protocols. Shark For Root is software for rooted Android devices that uses tcpdump to capture network traffic.
To examine the dump, you'll need Wireshark on a computer; on the move, you may use Shark Reader for Android to get a sneak peek. In addition, you need
Zimperium's Zanti is one of the widely deployed wifi crack apps that help network security administrators evaluate a network's vulnerability. The WiFi evaluation and penetration toolset included here are mobile-friendly.
The WiFi signal strength indicator will be green if the default key configured for a WiFi access point is known. You can also use the program to cut off the target's Internet access, preventing them from using any online resource. You can find security holes in your network and patch them by simulating the methods used by thieves.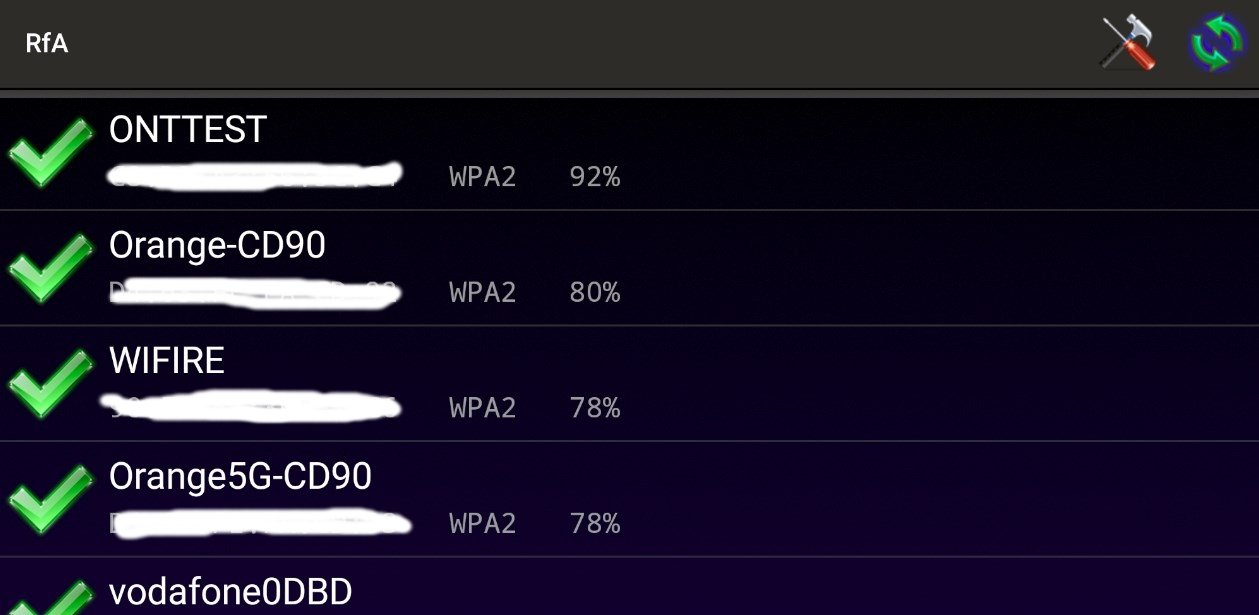 Reaver for Android, or RfA for short, is a WiFi password hacker app with a stripped-down version of the original Reaver GUI designed for Android phones. It can discover WPS-enabled wireless routers without manual configuration and features a monitor mode you can toggle on and off at will. You can access all of Reaver's configuration settings via its GUI.
Using a brute-force assault, this WiFi hacking program can deduce WPS registration PINs and retrieve WPA/WPA2 passphrases. Depending on the device, it takes Reaver between two and five hours to recover the plain text WPA/WPA2 passphrase from an access point. As the last addition, Reaver for Android supports external scripts.
When it comes to desktop platforms like Windows, Netcut is a reliable WiFi hacking program. Arcai also provides Netcut Pro for Android with built-in Netcut-Defender, which you might not be aware of. It's important to notice that the application necessitates superuser privileges. See our tutorial if you need help rooting your Android device.
Now let's talk about what you can do with this software and how to hack WiFi on Android using Netcut. Staying connected to any WiFi network is all it takes to break the connection between two devices. It stores the device and a list of supported phones so you can recognize the user's phone when it reconnects to the network. Protect your Android with Netcut Pro, which notifies you of impersonation attempts.
By scanning WiFi networks for vulnerable hosts, services, packets, firewalls, etc., Nmap for Android is a useful tool for hackers. Nmap for Android works on both rooted and unrooted smartphones. Users who have not rooted their devices cannot use the full range of features, including SYN scan and operating system fingerprinting. These WiFi hacking software developers have released OpenSSL-compatible binary versions of Nmap. Additionally, you can use Nmap on Windows, Linux, and other operating systems.
One of the most used WiFi password hacking tools is the Android software WPA WPS Tester, which is made to scan WiFi networks for security flaws. This hacking program is notorious for its ability to penetrate firewalls. This program validates associations with Access Points that use WPS PINs derived from various algorithms (Zhao, Blink, Asus, Arris, and so on). To use this software, your Android device must run version 4.0 or later.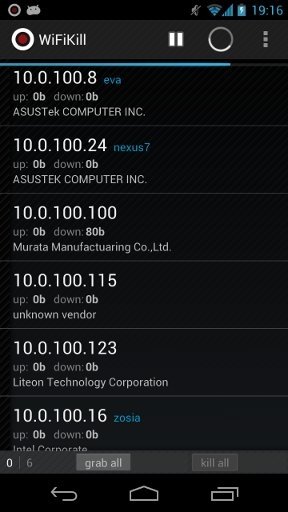 According to ethical hackers, WiFi Kill is one of the few WiFi crack apps that genuinely works. As its name suggests, WiFi Kill is an app that cuts off a gadget's internet connection. WiFi Kill can easily remove intruders from your network thanks to its user-friendly interface.
It records the traffic of websites accessed by other devices in addition to the traffic and network names used by a device. Remember that to use WiFi Kill; you must have root privileges. When launched, the program scans a network and provides a list of all currently connected users. You can quickly and easily cut off Internet access by clicking the "kill" button.
You may start messing with adjacent WiFi networks as soon as you install WPS Connect, a popular WiFi hacking application for Android phones. This program lets you disable other people's Internet access on your Android smartphone if you have root access.
The creator of WPS Connect claims that you can use it to check the safety of a WiFi router. WPS Connect offers a wide variety of PIN generation methods and predefined PINs. These include algorithms created by Zhao Chesung (ComputePIN) and Stefan Viehbock (easyboxPIN). To use this WiFi cracking program on an Android device, you'll need to have at least Android version 4.
WIBR+ was developed for the express purpose of testing the safety and dependability of wireless networks. Using Bruteforce and dictionary assaults, this software provides solutions to the query "how to hack WiFi?" WIBR+, a password-cracking tool for WiFi networks, now supports user-created dictionaries.
Depending on your priorities and network, various options for carrying out the assault include using lowercase, uppercase, numerical, or special characters. WIBR requires some time to crack your password, depending on its complexity.
Netspoof, also known as NetwoSpoofer, is frequently referenced whenever the topic of sniffing WiFi networks with Android smartphones comes up. It's an app you can use to break into other people's WiFi networks to access their phones' web browsers. This mobile app is released under the GNU General Public License version 3 and works flawlessly on rooted devices.
Custom firmware, such as CyanogenMod, can also run this program. Key features of this program include the ability to replace all photos on a website with a troll face, delete random text from websites, and so on.
The company adapted this Android app for spoofing WiFi networks from Dug Song's original Arpspoof program. As expected, Arpspoof for Android lets you fake ARP replies and reroute network traffic.
A portable application package (APK) is unavailable on the port's official GitHub page. You can build the APK from scratch or use the C-based binary that runs straight in a terminal.
This WiFi hacking tool is useful if you're trying to save money and get online without spending any. WiFi Warden is an app that uses minimal data from your phone to scan for nearby hotspots. You may also find out who is connected to your network, evaluate your internet speed, capture WPS PINs for routers, and conduct other elementary WiFi analyses.
Devices running Android 9 or later with root access are needed to use WiFi Warden. While it isn't quite as effective as some of the more serious WiFi hacking programs, it still has its uses.
The public nature of WiFi network signals makes them a bigger security risk than wired networks. Communications can be encrypted with security features such as WPA2; however, there are methods that you can use to bypass these protections. For this reason, it is crucial to keep employing various instruments and methods to guarantee WiFi security. If you want to learn more about keeping your home WiFi network secure against hacking attempts, you can do so by reading the links.
Verdict
Have you found our recommendations for the top WiFi hacking programs helpful? If you want to become a better ethical hacker, try these.