Most people throughout the world regularly use their smartphones to record videos. Since the latest flagship cameras are also excellent at shooting video, it stands to reason that you'd want to be able to edit that content as well. Similarly, if you want to save yourself some time and trouble, you may check out our picks for the top android app to edit videos in 2022.
There are many free video editing apps for computers, but some can be complicated. There's the small matter of needing a personal computer, preferably a rather robust one. However, Android's video editors are not only easy to use but also feature-rich.
13 Best android app to edit videos 2022
There are many android app to edit videos out there, but we've compiled a list of the thirteen best ones for your perusal. These programs deliver on their promises, so keep reading to learn more.
There is no particular order to this list. Pick whatever editor suits your needs best.
You can quickly edit any movie on your Android device using Adobe Premiere Rush, one of the best free video editing tools. Using it is a breeze and a pleasure.
The free video editor is "designed for internet video creators," as Adobe puts it. This demonstrates that the program knows the specific alterations to videos needed for sharing on social media. Because of the nature of the software, you can upload the video to many social networking sites.
Video effects, color correction, panning and zooming, and original animation titles are just a few of the extras available beyond the standard fare of video editing software. An in-app camera allows for professional-quality video recording.
The Android app also has built-in audio features like volume normalization and auto-ducking. The best part is that you can use multiple video tracks to simplify the process. It has no ads and is available for free download.
It may take some time to get used to the controls in PowerDirector, but once you do, you'll find that this feature-rich Android video editor has a straightforward timeline interface. Once you know how to use it, you can whip up polished, powerful, and feature-filled movies in a flash. More than 30 different transitions and effects are available in your movie.
The top open-source video editor allows you to create professional-looking green screen videos without breaking the bank. All of PowerDirector's capabilities come with their accompanying tutorial videos. To remove watermarks and ads and to extract 1080p and 4K videos, you will need to upgrade to the full version. It's compatible with Android 4.3 and later.
Many users have found success using FilmoraGo, an excellent video editing tool for Android. Fundamental tasks like trimming, editing, adding themes and music, etc., may be easily completed. Create 16:9 films for YouTube, 1:1 square videos for Instagram, reverse videos, transitions, slow motion, text, and so on to polish your video professionally.
While FilmoraGo does include optional in-app purchases, the vast majority of its useful functions are available at no cost. The videos can be downloaded directly or shared on various social media platforms. Watermarks appear at the end of videos edited with the free version.
InShot is one of the greatest watermark-free Android video editors you can find. There is no distracting advertising, and the design is simple to use. However, you must watch advertising to remove the watermark from your video.
It has all the standard features of video editing software, such as trimming, splitting, cropping, applying effects, etc. And if you want to pause the video at a specific time, you can do that, too.
Four-hundred-by-one-hundred-pixel output is possible, as are multiple frame rates.
InShot is a great video editor that you may use whether you are a TikToker or want to share videos on Instagram.
Thanks to its polished user interface and robust features, KineMaster is among Android's best video editing apps. It allows you to import your media files easily by dragging and dropping them into the program. KineMaster gives its customers unprecedented control over the editing process, speeding up the time it takes to make polished, professional videos. Various transitions, as well as text and subtitles, can be inserted between video clips.
However, you'll need to upgrade to the paid "professional" version of the software to get rid of the watermark and access all of the premium content. With this exception, most functions are available in the unpaid version.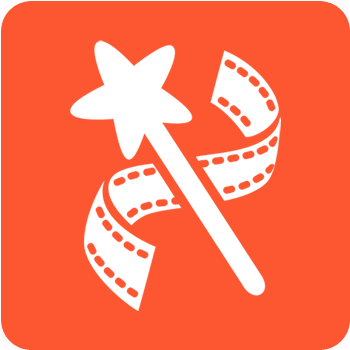 Among the many free Android video editing apps on the Google Play Store, VideoShow stands out as a clear frontrunner thanks to its numerous awards. The interface of VideoShow makes it trustworthy and easy to use. You can also do live dubbing of your movie or add text, effects, music, and sound effects.
You can choose from more than fifty different templates and compress your video to make it smaller. There is no quality loss over time, and you can play videos indefinitely. The alternative android app to edit videos, FilmoraGo, works with almost any Android phone or tablet.
Another high-quality Android video editor is Quik. You can do it in no time at all and for no money. With Quik, you may use any media you like to tell your tale. One of Quik's strongest points is its ability to generate videos automatically. Fast trimming, effects, and text overlay are all synced to the rhythm of your choice of music.
After finishing a video, you can save it to your camera roll in 1080p or 720p resolution or quickly upload it to a social media platform. You can have faith in Quik because it does not bother you with ads. With its features and ease of use, we think it deserves a spot among the best free Android video editors.
VivaVideo has many impressive features for modifying videos. It's smartly made for Android users to make videos that look like the pros made them.
Personalizing your video has many options, from animated clips and subtitles to stickers and filters. It's easy to perform fundamental editing tasks like chopping and pasting video, cropping and merging clips, etc.
VivaVideo is one of the best Android video editing apps, and it has more than a million users all over the world. In addition, you have the option of posting your creations on several social media platforms.
The next great android app to edit videos is Funimate. It enables the immediate transformation of mundane happenings into imaginative videos, which can be automatically shared across multiple social networks. There are over a hundred high-quality video effects, all optimized for use in editing clips under a minute in length. Entertaining video loops of any length are possible.
The Funimate app necessitates registration before use. You can also follow other users and attract a following. Though it's one of the best free video editing programs out now, the constant pop-up ads may be a real pain.
Magisto is a fantastic video editing program for those without experience with editing videos. It allows for the simple production of professional-quality videos by combining video clips, photos, music, text, video effects, and video filters. Select one or more videos and a song to use as the background score, and the software will automatically make a video in a couple of minutes.
Magisto uses a robust AI to evaluate movies and pick the best parts. It consistently yields top-notch outcomes when making videos. This free android app to edit videos lets you upgrade to more advanced features with in-app purchases, making it a great choice for anyone just getting started with video editing.
Another worthy addition to this list of the best video editing programs of 2022 is Movie Creator. Video editing has never been easier than with this free app's clear interface and straightforward controls. It also makes it simple to produce either 16:9 or Instagram-specific square videos.
The finest part of the Android app is the vast community of filmmakers who post and share their montages. While the application helps make quick videos, the constant pop-ups of ads can get bothersome.
Filmigo has a straightforward design with quick access to its core features. As soon as you start the editing process, you can choose a template that already has the music and sound effects set up for you or start from scratch.
The Android video editor has many cool features, such as adding several tracks to a single movie, subtitles, stickers, GIFs, etc. Doodles can be added by users to their videos as well.
There is a dedicated music section in Filmigo Video Maker where users can insert tracks from the app's huge music library. After finishing a video, users may easily share it on their favorite social networking platforms with a single click.
However, many users complain that the program is too cumbersome to use on a mobile device, especially for large projects requiring changes at precise times. The Android video editor has been observed to freeze frequently despite the hardware acceleration.
VN is now considered among the top Android video editing apps. You can use the editor's video effects, transitions, and templates without costing you a dime. That is to say; there are no in-app buys accessible within the app. However, there are ads on the Android app.
There's a timeline in the software like there is in Power Director. Easily and precisely trimming videos is the app's best feature. The smallest editable chunk in a video is 30 frames.
Select a frame rate (between 24 and 60) and a bitrate when exporting. In general, it's a good choice if you're looking for a video editor for Android.
Verdict
If you're looking for the best results, choose FilmoraGo, Adobe Premiere Rush, or InShot instead of the other programs out there. While these applications aren't entirely free, they offer the best combination of free and paid features so we couldn't leave them off this list of the best video editing apps for Android.
Do you think these thirteen Android video editing applications are the best for 2022? Leave your thoughts in the comments.
FAQs
Which paid Android video editor do you recommend the most and why?
Android users have their selection between FilmoraGo and Adobe Premiere Rush.
Is it rational to use an Android device for video editing?
While a desktop computer remains the gold standard for video editing, Android devices are useful for making quick fixes on the go.