It's not easy to choose the best media player for Windows 10 or 11. There's no shortage of media players on the market, but unfortunately, only a small fraction of them are up to par. We have compiled this list of the best free media players for Windows 10 and 11.
More and more people are looking for music apps that can play their videos and movies. So, let's talk about some of the top Windows media players.
12 Best Media Player for Windows 10/11 (2022)
In addition to playing a wide variety of file formats, these media players are powerful. This collection is tailored to your computer's specifications and offers the best viewing experience possible.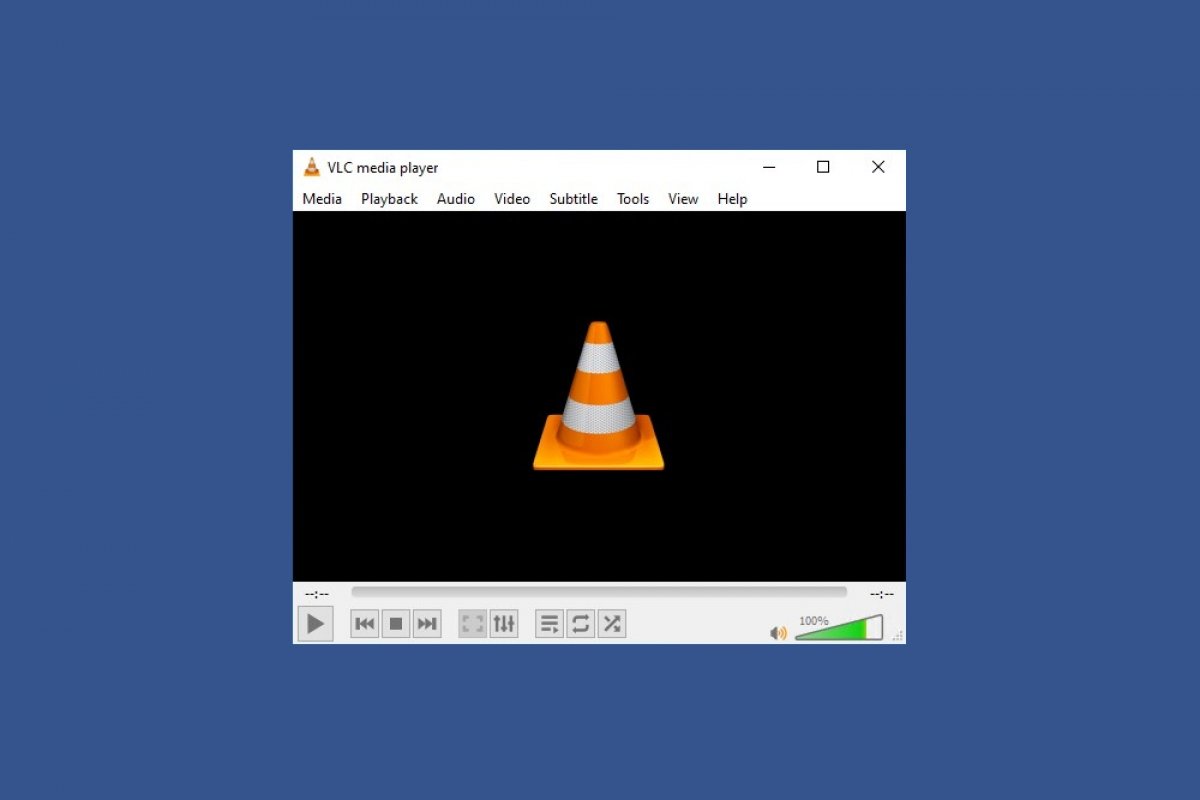 Since VLC has so many features, skins, and useful configuration options, it should be considered one of the best media player of 2022. It has been at the top of the charts for several years running.
VLC Media Player is a cross-platform, open-source alternative to the standard media player. The VideoLAN project's VLC Media Player is compatible with many file formats and audio and video compression methods. VLC has become widely recognized as the universal video player, capable of playing any format, including 3D content. Additionally, you can take desktop screenshots.
Since it is quick and has no complicated settings, it is one of the best media players. VLC can play locally stored videos and online videos from sites like YouTube. Exactly what is it that piques your interest? See our in-depth guides for some fantastic VLC advice.
This great alternative to Windows Media Player has a large user base and regular updates. All Windows versions from 10 to XP Service Pack 3 are supported. Updates to this open-source media player are often released.
Why use VLC Media Player
Free and open source

Plays almost anything

Available on almost all platforms
Kakao, a South Korean company, has developed a feature-rich PC video player that could challenge VLC's dominance.
PotPlayer's flexible settings allow it to be adapted to the user's specific needs. PotPlayer delivers a lightweight and performance-optimized experience thanks to supporting technologies like CUDA, QuickSync, and DXVA. Given this, PotPlayer is our runner-up for best media player.
Although PotPlayer is not as widely used as VLC, it may be able to play even more file types. It plays exceptionally well in the widely used MP4, FLV, AVI, and MKV formats. Choose from different sound cards, save and preview your most-loved scenarios, and more.
The PC player can also play 3D movies and works with the most popular brands of 3D glasses. In addition, there are a ton of shortcuts and hotkeys built right in. But why does VLC have more users than PotPlayer?
Most people may feel overwhelmed by the numerous available options and settings. In addition, PotPlayer is only available for Windows. PotPlayer is a great choice if you're looking for a replacement for VLC Media Player.
Why use PotPlayer
Attractive interface

Better audio performance

Tons of customization options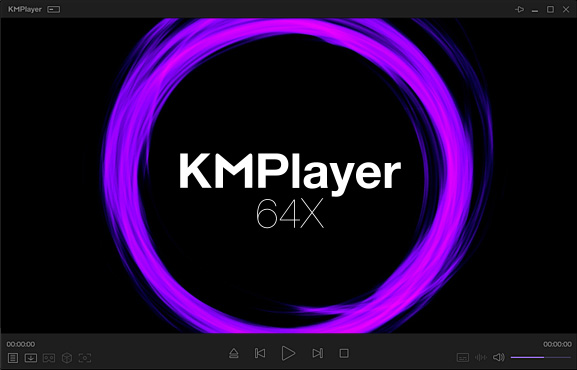 KMPlayer is another top-notch, free Windows 10 media player that supports the most popular file types. You can install codecs from outside the system to fix compatibility issues. It is compatible with 3D, 4K, and UHD video comes in a 64-bit version and can play 8K videos at 60 frames per second on computers with the right hardware.
KMPlayer's wide range of supported file types is another reason for its popularity. Many audio and visual effects are available to users, so they shouldn't require additional tools or assistance.
You can save favorite scenes, play repeatedly, and reprogram the remote's buttons. The KMPlayer also allows you to modify subtitles right in the player. The free best media player KMPlayer was released in 2002, and in 2007, the Korean streaming company Pandora TV purchased it.
Why use KMPlayer
Robust media organization

Highly customizable

KMP Connect feature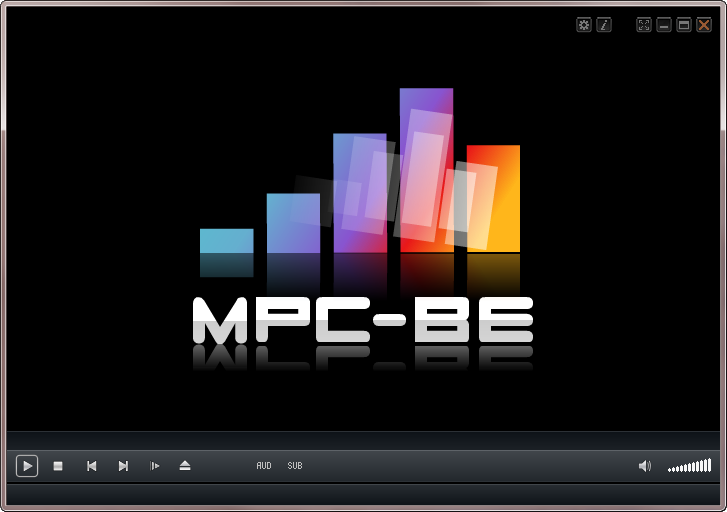 In addition, a newer version of MPC called Media Player Classic – Black Edition carries on the legacy of the deprecated Windows 10 media player. Similarly, MPC-BE is based on the MPC – Home Cinema edition that used to be on our recommended software list but has since been withdrawn.
For Windows 10 and earlier, MPC-BE is a lightweight yet robust video player. Its interface is gloomy and somewhat reminiscent of Windows Media Player.
The first version of the open-source media player was released in 2012. It has since been updated to accommodate even more audio and video file formats and hardware-based decoding and deinterlacing.
Subtitles may be searched for and previewed in MPC-seek BE's bar, and the program's logo, window, and color correction for videos are all adjustable. In addition, the youtube-dl command, which downloads videos from the video-sharing website, is built in and available via the Windows Command Prompt.
Why use Media Player Classic – Black Edition
Extensive customization options

Works via command line

Lightweight software
Gretech Online Movie Player, sometimes known as GOM Player, is a free alternative to Windows Media Player that is compatible with all of the most popular video and music file types. It is compatible with various video file types, including the widely used AVI, MKV, MP4, FLV, MOV, and others.
It has the same functions as other well-known PC media players. A-B repeat, Media Player Capture, speed control, audio/video effects, and screen capture are just a few of the many advanced features available in GOM Player. You may also modify GOM Player's skin and make it look exactly how you want.
You can watch movies and TV shows in your preferred language with the help of GOM's extensive subtitle collection, from which you can download any of a vast number of subtitles. This excellent Windows 10 video player features integrated support for the OpenSubtitles.org subtitle library.
It's possible that some unusual file types won't work with this best media player at first. If this happens, you can use GOM Player's Codec Finder feature to look for the necessary codec. The Windows version of GOM Player works with a wide variety of software, from Windows 10 to Windows XP Service Pack 3.
Why use GOM Media Player
Codec and subtitle finder

Clean and colorful interface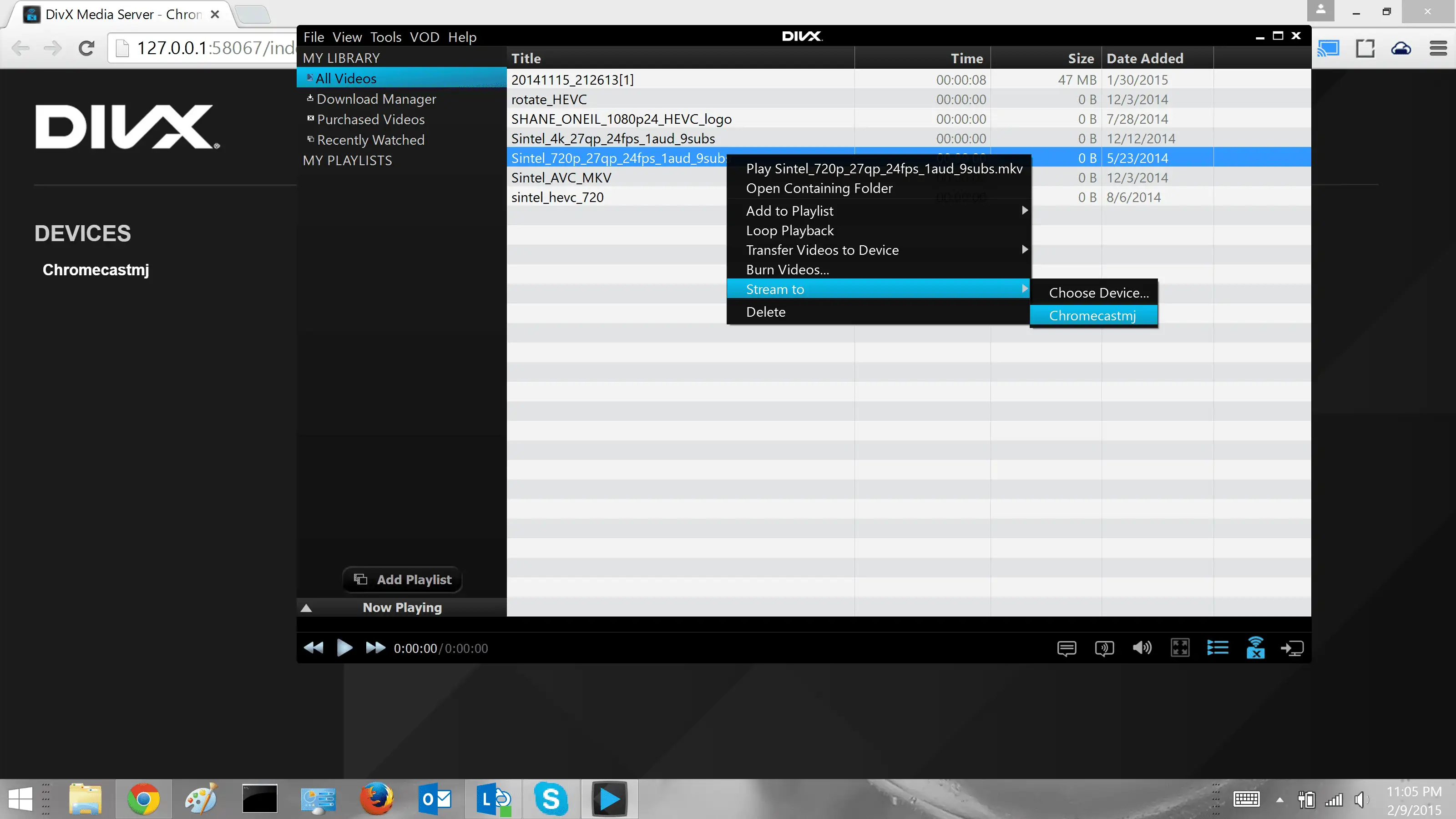 In 2022, DivX Player will be the next best media player for Windows 10. The company behind it says it's the first media player of its kind to support free HEVC playback. The DivX player is tailored to play the most popular video file types like MP4, MKV, DivX, and AVI.
Playback in UltraHD (4K) resolution is now possible with this popular and versatile media player. DivX can also be used as a streaming media player, allowing you to send media files to a DLNA-enabled TV, computer, or another device.
Additionally, the DivX player has advanced features like Trick Play that make it simple to fast-forward through the video to the parts you like best. You can quickly jump between chapters and scenes.
The smart media library keeps tabs on home videos and those you've bought. Having multichannel audio support makes it simple to switch between several scores. There is a Resume Play button to pick up where you left off.
Why use DivX Player
Full of features

"DivX To Go" feature

DLNA streaming support is great
We recommend Kodi, formerly known as XBMC, another free and open-source media player. It's a versatile media player that can make any computer into a makeshift media center. Kodi is a great alternative to Windows Media Center if you find yourself missing it after upgrading to Windows 10.
Using an external, larger display makes Kodi, already a top contender for best streaming video player, even more convenient. Pre-loaded Kodi boxes and add-ons that make it easy to get pirated content have recently put Kodi in the spotlight.
Kodi supports various audio and video file types, podcasts, and other digital media that you may access locally or via the internet. In its original form, Kodi was developed independently as Xbox Media Center for the original Xbox. To the same extent, this recommended media player has add-ons that allow you to access services like Netflix, YouTube, Hulu, Veoh, etc. Kodi is a free piece of media player software developed collaboratively by people worldwide.
Why use Kodi
Media center experience

Content streaming

TV interface
The next benefit of using Plex is that it makes it easy to organize and manage various media files, including movies, TV shows, photos, music, and personal videos. It helps you keep track of everything in your collections and makes them seem better. Because of how easily you can share material, you can choose which pieces of content to show to which members of your family.
The Center stage, however, is the free streaming service sponsored by advertisements and offers free movies and TV episodes from major studios like Warner Bros., Lionsgate, MGM, etc.
Also, this top-tier PC video player is compatible with various music and video file types, including those with high resolution. The ability to cast to a larger TV screen using Chromecast is a great feature.
Also, you may control your player from your mobile device with the free Plex app. This software can help you organize your video collection and provide you with a robust video player.
Why use Plex
Media management

Takes care of metadata

Most platforms are supported
There are many useful programs for Windows 10, but 5KPlayer deserves a spot on our list. According to its name, it is a top-tier video player for Windows 10, thanks to its support for various video codecs and formats. Even though it's not as feature-rich as VLC or PotPlayer, it can play common audio and video formats without additional downloads.
The design of the app's UI is pristine and intuitive. Additionally, it is well-known for its many available streaming features. Videos and music can also be imported from other online sources, including but not limited to YouTube, Facebook, Vimeo, MTV, etc. You can use it with popular file types like MP4, MOV, M4V, MP3, and AAC.
Why use 5KPlayer
Built-in AirPlay support

Video downloader for many video sites
This Windows 10 freemium best media player could be a great option if you put a premium on maintaining order in your media collection. MMW is an abbreviation for "MediaMonkey for Windows," which is another name for the player.
MediaMonkey for Windows PC, like many other popular media players, has a plugin system that allows for additional features to be added. Similarly, you may use them to enhance the player's visual attractiveness, compatibility with other devices, playback capabilities, and even its ability to help you discover new music. The player supports iOS and Android devices and even has a party mode for listening to music with friends.
Why use MediaMonkey
Intelligent file tagging

Heavily configurable
Microsoft incorporated the Windows Media Player into Windows 11 so that users could play media. It's a replacement for Groove Music and a movie player in one. Compared to VLC and Kodi, it falls short in terms of customization and functionality, but it does a fine job handling everyday media playback needs.
You may fast-forward through movies, use the in-built casting tool, adjust the volume, and switch scenes with the click of a button. To sum up, that's all there is to it. The player's interface is modern and in line with Windows 11's new UI and has a fresh look.
The default media player in Windows 10 is "Movies and TV." The movie player's clean, uncluttered interface makes it easy to organize your film collection.
The Windows media player has some features missing; you can find that in others. However, it stands out from the pack thanks to several innovative features, such as compatibility with Xbox and media sync for mobile app viewing.
Also, it offers a compact mode that makes films always appear on top of other windows. Moreover, it is compatible with a wide variety of file types, 360-degree videos included.
Honorable Mention: MPC-HC And WMP
A further program we think you'll enjoy is Media Player Classic, which deserves a shout-out from us. Even though Microsoft's free best media player for Windows 10 used to be here, it is no longer being updated.
For many years, we have also had a soft spot for Windows Media Player, the system's default video player. If you want to keep using it after upgrading to Windows 10, you can do so by adding WMP as a standalone app.
To what extent can I anticipate the best media player to work with Windows 10?
Windows users have access to a vast library of applications, making it challenging to zero in on the best fit. Due to the proliferation of new media file formats, not all free media players are compatible with the most prevalent file types, such as MKV, FLV, AVI, MP4, MOV, etc.
The best media player shouldn't just have lots of features, but it should also be easy to use and not take up too much space on your device. Given these considerations, we may suggest a top-notch PC video player like VLC, GOM, Media Player Classic, etc. Yes, but what exactly are their traits?
Because of this, we get a lot of letters from consumers asking, "What is the best media player for Windows?" That's why I decided to round up the best free Windows media players and make a list of them.
Which free media player do you recommend the most? How do you typically view videos and other media? Don't be shy about contributing your ideas and joining the discussion.
FAQs
What steps do I need to take to get Windows Media Player 12 on my computer?
You can choose to install WMP 12 as an extra feature on your Windows 10 PC. Follow this path: Add Optional Features > Settings > Applications > Extras. From the available options, choose Windows Media Player, and then click Install.
Which media player works best with Windows 7 32-bit?
Even if 32-bit operating systems are becoming extinct, Windows 7 users can still use popular media players like VLC, PotPlayer, Kodi, and many others since they offer 32-bit versions.
How risky is it to use VLC on my computer?
The VLC media player is safe; there is no need to worry about it.