The iPad is widely used for reading electronic books, whereas the iPhone is frequently used for scanning PDFs. You will need a pdf reader program to read, highlight, and make changes to pdf files. The best PDF viewer for iPhone and iPad devices are compiled here.
So that you may choose the best PDF viewer for iPhone or iPad, we have produced a list of the ten most excellent apps and highlighted their most valuable features.
10 Best PDF viewer for iPhone and iPad (2022)
One of the most well-known pdf reader apps is Adobe Acrobat Reader, which is compatible with many operating systems. Adobe developed the PDF format in 1993. This software allows you to view and make notes on documents on your iOS device.
Multiple PDF file types, such as those with password protection, PDF portfolios, and fillable forms, can be opened with the reader. Adobe Acrobat Reader's portability across operating systems is also a plus.
However, you cannot modify PDFs, and features like exporting to Microsoft Word or Excel are locked behind a paywall.
Features:
PDFs can be annotated and highlighted with the help of sketching tools and sticky notes.

Depending on your needs, you can choose between a static page and a scrolling one.

Read documents stored in the cloud, such as Adobe Document Cloud and Dropbox.

You may scan any paper document directly into a pdf with the built-in scanner. Scanning is an option for many documents, including whiteboards, receipts, etc.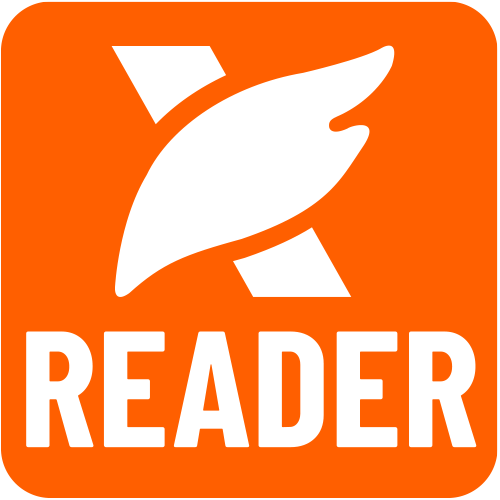 Foxit PDF Reader is the only PDF viewer for iPhone that can genuinely compete with Adobe Acrobat Reader. It's far more than just a PDF reader. In addition to the typical reader features, Foxit has split view, slide-over, and document scanning.
You can only use the free version to examine PDFs, add comments, highlight text, etc.
Features:
Different page counts, continuous scrolling, and thumbnail views are all available.

Using Foxit PDF Reader, you can add your stamp and digitally sign PDF files.

Documents may be read aloud using the 'Speak' feature.

It is possible to encrypt files with a password.

You may use Foxit Reader to view PDF files, which is compatible with the ConnectedPDF system for managing PDF files.
When you download Documents by Readdle, you get a PDF reader and file management in one convenient package. Because the iPhone lacked a built-in file manager until iOS 11, Readdle's functionality was handy.
PDFs can be downloaded from the internet, your PC, or the cloud and stored for later perusal.
It's a must-have software for iPad and iPhone owners because of its user-friendly interface and powerful features. You may use it to view PDFs, but it also serves as a file manager.
Features:
The PDF reader and annotation tools are very user-friendly.

With the new WiFi transfer feature, you may send and receive files between your iOS device and a computer over a wireless network.

Words you don't understand don't have to mean anything, thanks to the PDF reader's in-built web browser.
Apple's app store is stocked with some of the best software for iOS devices. Adding Apple Books to our list of the best PDF readers for the iPhone and iPad was a conclusion. However, this is a fantastic resource because it costs nothing, boasts first-rate reading and editing tools, and syncs across all your Apple devices.
If you're an Apple user, the annotation features in Apple Books should meet your needs. Even though it doesn't have all the bells and whistles of Adobe Acrobat, this reader/editor will get the job done. This could be a good option if reading ebooks on a tablet is something you're interested in doing.
Features:
All sorts of books are available for download from the Apple Books collection.

PDFs allow viewers to annotate documents with bookmarks, notes, and highlighted text.

One that automatically switches to nighttime when it becomes dark outside.

You can print PDFs quickly and effortlessly with AirPrint.
A PDF viewer for iPhone with time-saving tools, PDFelement is designed to help you get more done in less time. PDF files can be read, edited, annotated, converted, and signed with ease using this all-inclusive application. You may download PDFs from many cloud storage services, including iCloud Drive, Dropbox, Google Drive, OneDrive, and Box.
PDFelement is a highly functional and free PDF reader app for iOS. By logging in with your Wondershare ID, you can access the paid content of the app at no extra cost. pdf software is the best option for serious readers.
Features:
All your documents are in sync across all your devices, no matter what operating system they use (Android, iOS, macOS, etc.).

Thanks to font recognition software, you can alter PDFs without a major snafu.

Add in whatever you like: text, stamps, freehand drawings, text highlighting and underlining, etc.

PDF to Word, Excel, PowerPoint, HTML, and RTF conversion.

Make a PDF file from any paper document using the scanner.
Regarding functionality and compatibility, PDF Reader – Expert PDF Editor by Kdan Mobile is among the best online pdf readers. PDF files can be encrypted within the program, and a mobile scanning mode makes it possible to scan and create PDFs on the go.
Annotation capabilities in this software stand out since they allow you to pick your fonts and colors. When it comes to PDF reader apps for the iPhone, PDF Reader is among the best. It's not free, but the premium features are well worth it.
Features:
This iPhone app can view PDF files, scan, edit, and annotate.

Use a pdf reader app to sign PDFs and complete PDF forms digitally.

PDF readers are made better by Text Flow and auto-flow features.
For those who like to read PDFs on their iOS devices, Google Play Books is just as reliable as its Android counterpart. Your PDFs and EPUBs can be stored in the library and synchronized across your devices.
Play Book's book store offers various titles from different periods. Novel readers who own an iPhone should get this PDF reader app.
The Google Play Books pdf reader is a dedicated app because it covers all the basics. The most up-to-date PDF software also plays audiobooks, significantly expanding the program's practicality.
Features:
You never know when you might need a dictionary or a map, so have them on hand.

The ability to sync your pdf reader across devices is a huge bonus.

All your notes are automatically uploaded to Google Drive, making them available on any device at any time.

Changing the background's hue and the brightness level is done mechanically in the ebook reader's nightlight settings.
For essential pdf reading on your iPhone, try out Xodo PDF Pro, a free app developed by Foxit Software. Adobe Portable Document Format (PDF) files can be read, modified, and annotated. This app is perfect for you if you own an iPhone and need to make changes to formal documents.
The app's cross-platform compatibility is another selling point. To facilitate collaborative document creation between a group of people, Xodo PDF Pro is a free PDF reader app for iOS devices.
Features:
The iPhone's built-in pdf reader has no trouble displaying even highly secured PDFs.

You can annotate PDFs in several different ways.

It is possible to create PDF files from scanned images and documents created in Microsoft Office.

Managing and organizing your files is a breeze with the help of the incorporated file manager.

Collaborative editing of a single document by multiple individuals is possible.
If you want to use your iPad for reading and are looking for a PDF viewer for your iPhone, KyBook 3 is the most acceptable option.
In addition to EPUB, FB2, RTF, PDF, DJVU, MOBI, AZW3, CBR, CBZ, CBT, MP3, and M4A, the PDF reader software for the iPad and iPhone supports a wide variety of e-book formats. The text-to-speech tool allows you to annotate and convert text to audio.
The KyBook 3 Ebook Reader for iPad is a fully functional pdf reader app that enhances the reading experience. Enthusiastic readers are also provided with a handy cataloger and various reading mode options. If you own an iPad, you can get this free pdf reader app from the App Store.
Features:
Shared folders, iCloud, Dropbox, Yandex Disk, Google Drive, and OneDrive are all viable options for storing e-books.

Being able to manipulate the TOC, bookmarks, and notes makes it simple to find information within the book.

A text search in a book can be done using regular expressions.
If you want the most functional PDF viewer for iPhone, go no further than PDF Pro 4. PDF documents can be opened, edited, and annotated in this program. You can use your fingers to draw figures, highlight passages, add comments, and insert shapes in the pdf file.
There is also the option to add audio recordings and photo annotations to a pdf. PDF Pro 4 is a must-have app on the iPad and iPhone because of its superior functionality as a pdf reader.
Features:
PDF files can be labeled in various colors for easy identification and organization.

If you want to view PDFs without getting headaches, switch to dark mode.

Password-protected PDFs are supported.

Using a full-text search, you may comb through all of your PDFs.
PDF Reader Apps For iPad
You may use most of the apps mentioned above on iPads and iPhones. The iPad's larger display makes it an excellent device for reading novels and comic books. The iPad is a great device for reading books, and these pdf reader apps make reading pdf files on the device even more convenient.
Verdict
Our recommended PDF reader applications for the iPhone include many that also function as PDF editors. To find the finest PDF reader app for your iPhone or iPad, consider how you plan to use it.
Apple Books, Google Play Books, and Kybooks are wonderful options if you plan on doing a lot of reading and highlighting. For commercial purposes, you can read PDFs with three different programs: Xodo, Adobe Acrobat, or Foxit.
These remaining apps are all separate PDF readers for the iPad and iPhone. They all deliver consistent and trustworthy results. One app is free, while the other costs money but has more features.
Please let us know in the comments if you know of a functional PDF viewer for iPhone that we have missed.