The daily growth rate of the anime audience is exponential. There is a constant demand for new ways to stream anime online. Many people would rather not watch anime online via a computer but rather on their mobile devices like the Android and iPhone utilizing an anime streaming app. If you prefer watching anime on your smartphone, downloading an anime app is a no-brainer. The best anime apps for Android devices are discussed here.
10 Best Anime Apps In 2022
Crunchyroll
When it comes to anime apps for Android, Crunchyroll is among the best. It includes a ton of anime, from the newest releases to the classics.
The Android app's polished UI makes catching up on your favorite anime episodes a breeze. It's possible to save shows to a list and see them whenever you're not connected to the internet. However, this feature is only available in the paid premium edition. High-quality streaming is not available to free users.
In between episodes on Crunchyroll, you'll be bombarded with commercials. Not all countries have access to the app, either. You could still acquire the software through another app store, such as APKMirror.
Funimation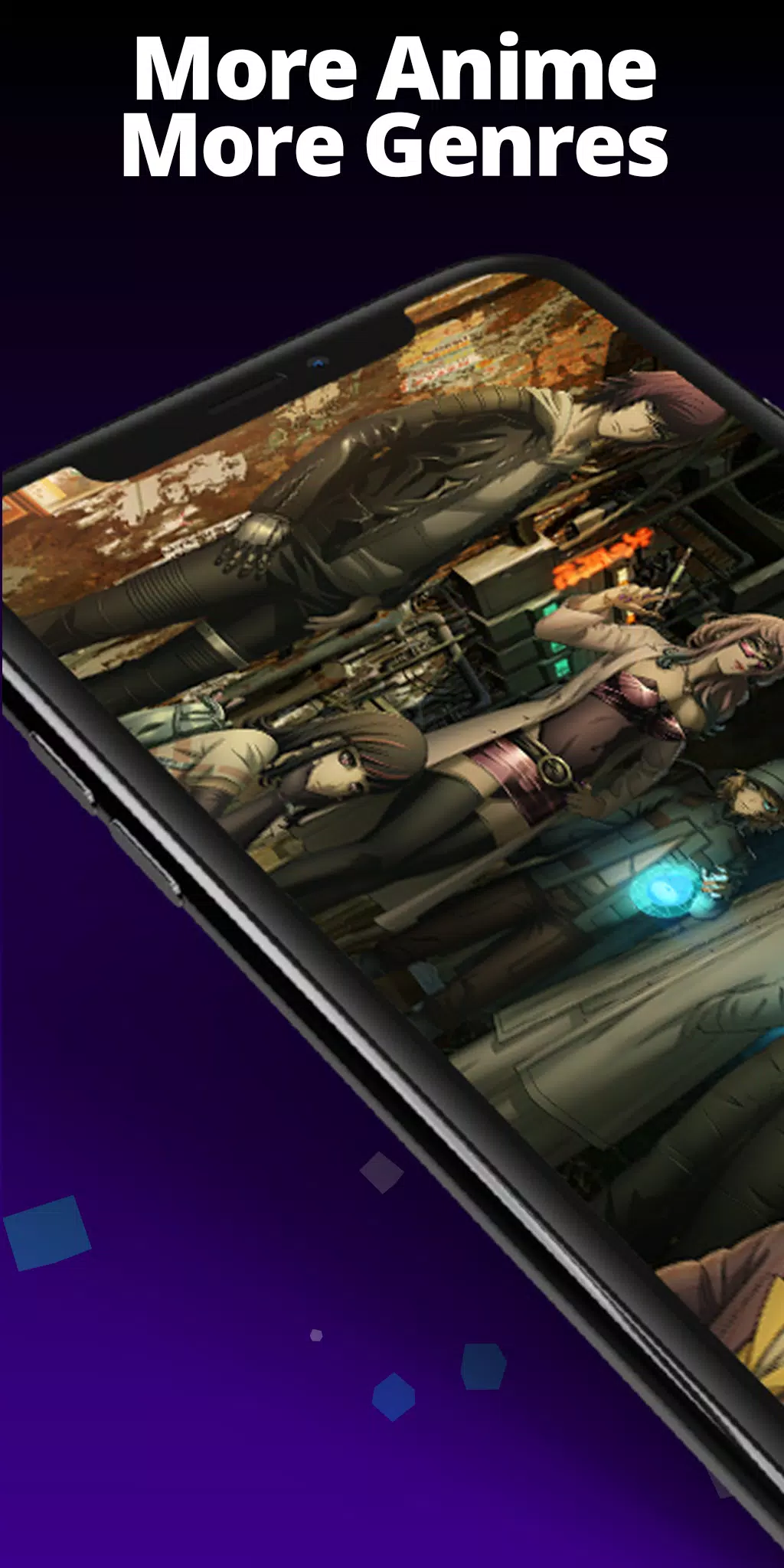 Funimation is your best bet for watching anime with an English dub. Some of the many dubs available in the anime streaming app were produced by Crunchyroll itself.
The library is smaller than, say, Crunchyroll's. Users can therefore enjoy the most up-to-date anime on this app. Free anime streaming services use advertising models similar to Funimation's website.
Funimation's many shortcomings as a software package are serious drawbacks. The episode frequently freezes at the loading screen. It's normal for the program to freeze up when you're moving between subtitles and dubs. To sum up, the app is unavailable in most regions.
Netflix
Netflix is among the best anime apps for watching the genre on a mobile device.
Unlike the other anime applications on this website, Netflix does cost money, although it is available in most countries. If you're looking for a place to watch anime with English dubs, go no further than Netflix.
Netflix's many features include multi-platform compatibility, the option to download episodes, and HD video streaming.
YouTube
You may also watch anime on YouTube. Anime is a growing industry; several official YouTube channels have begun uploading full seasons of successful programs.
Even popular cartoons like "One-Punch Man," "Spy x Family," and "Tokyo Revengers" are available for your viewing pleasure. Tune in to Muse Asia's YouTube account to watch these shows for free.
You can find popular Chinese animated series on Billibili and Tencent Video Animation. Ani-One Asia is another service that provides access to premium anime episodes on YouTube for a subscription fee.
Here are a few of the best places on YouTube to watch anime series without paying a dime.
Muse Asia
Ani-One Asia
Billibili
Tencent Video- Animation
Official BEYBLADE Asia
AnimeLab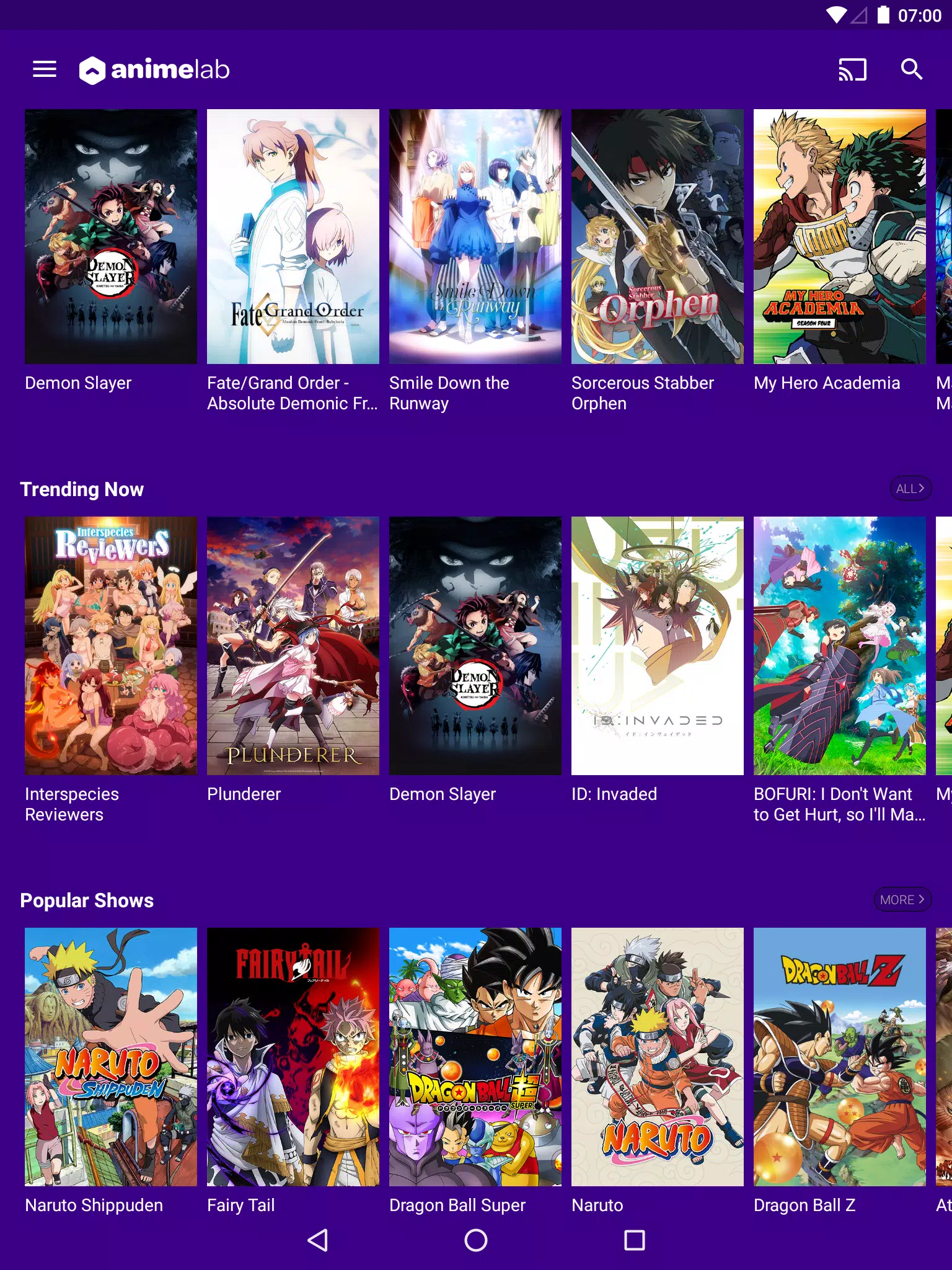 AnimeLab's clean interface makes it easy to find the shows you want to watch.
Customers can use the app to watch anime without spending a dime. The only catch is that the ad-supported 480p streaming quality is all that's available in the free edition. It's also worth noting that the free edition has a very limited anime library to choose from.
An offline mode is included in the anime streaming app. You can now watch anime on the big screen with the help of Chromecast. As luck would have it, the anime streaming app is only available in Australia and New Zealand.
Amazon Prime
One other fantastic anime streaming app is Amazon Prime. Even though it's available in many countries, Amazon Prime's biggest drawback is its limited anime library.
In any case, you will still be able to get your hands on some excellent games like Vinland Saga, Psycho-Pass, and Hunter X Hunter.
In the same vein as Netflix, a Prime subscription is required to view anime series on Amazon. If you can't obtain it for free or aren't planning on watching any other Prime TV series, we wouldn't recommend paying for it.
AnimeFox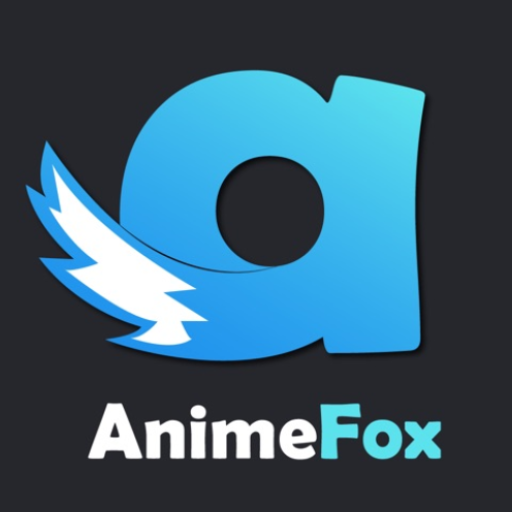 You may find new and older anime in abundance on AnimeFox, a service that offers free streaming of its entire library. The layout is intuitive, making it easy to find the wanted anime.
Animation can be classified and ranked according to many criteria. A movie and TV program section is also available. Your bookmarked anime will open in a new tab or window in your current browser.
Also, the video player is easy to use. The abundance of ads is a big downside of the AnimeFox streaming software. The vast majority take up the entire screen and run for at least 5 seconds before becoming skippable.
AniMixPlay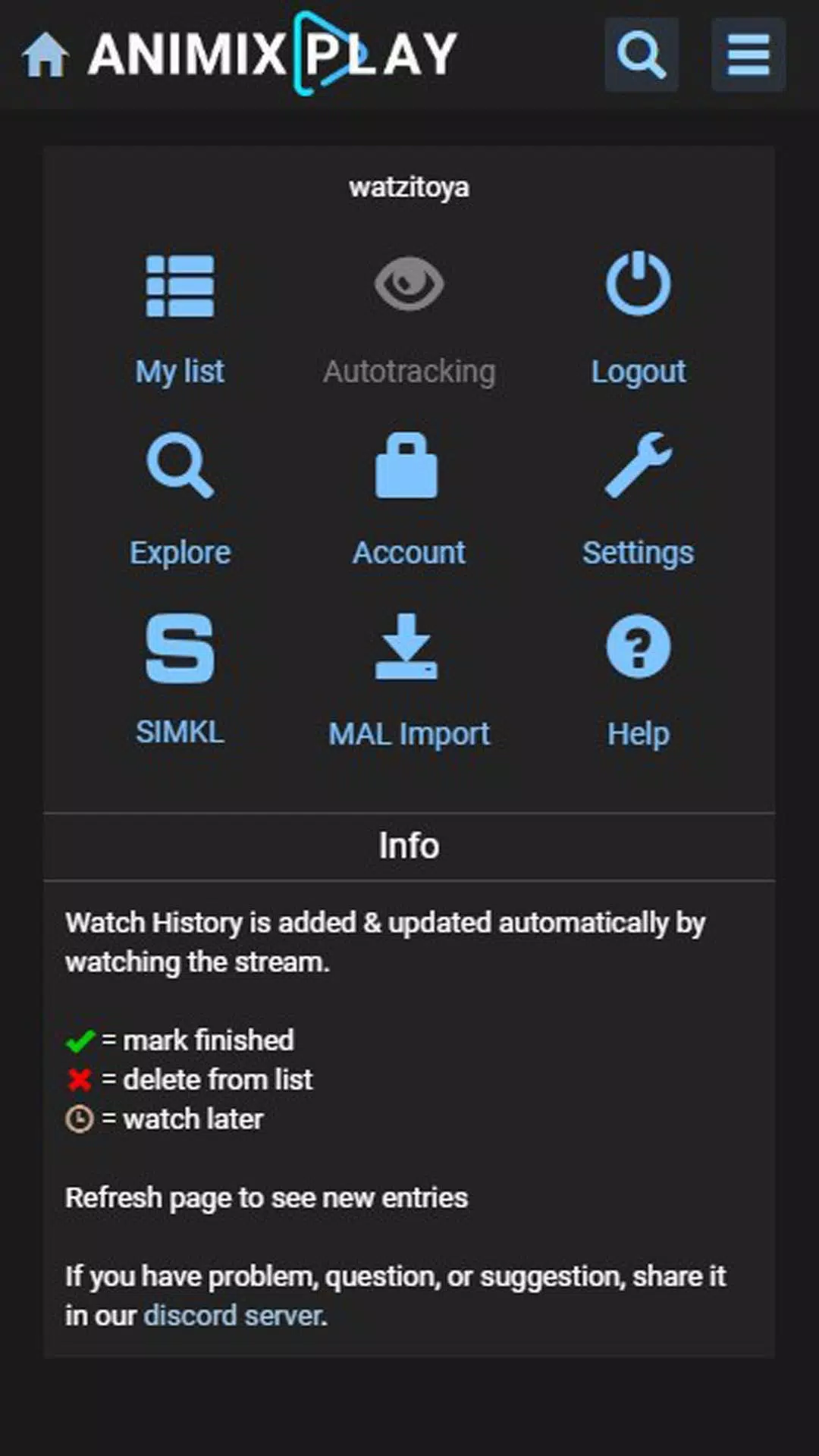 AniMixPlay is the last thing on our list. Unfortunately, the anime streaming software isn't available in the Google Play store. As a result, the APK file is available for download from the source URL below.
The user interface of the AniMixPlay Android app is identical to that of the website; there are too many elements on the screen. Like the website, the app runs without a hitch.
Many different sites offer anime episodes for streaming on the media player. A download option for anime is even provided; however, it leads you to a different domain. The absence of commercial interruptions is the app's strongest suit.
The anime streaming app AniMixPlay is highly recommended.
VRV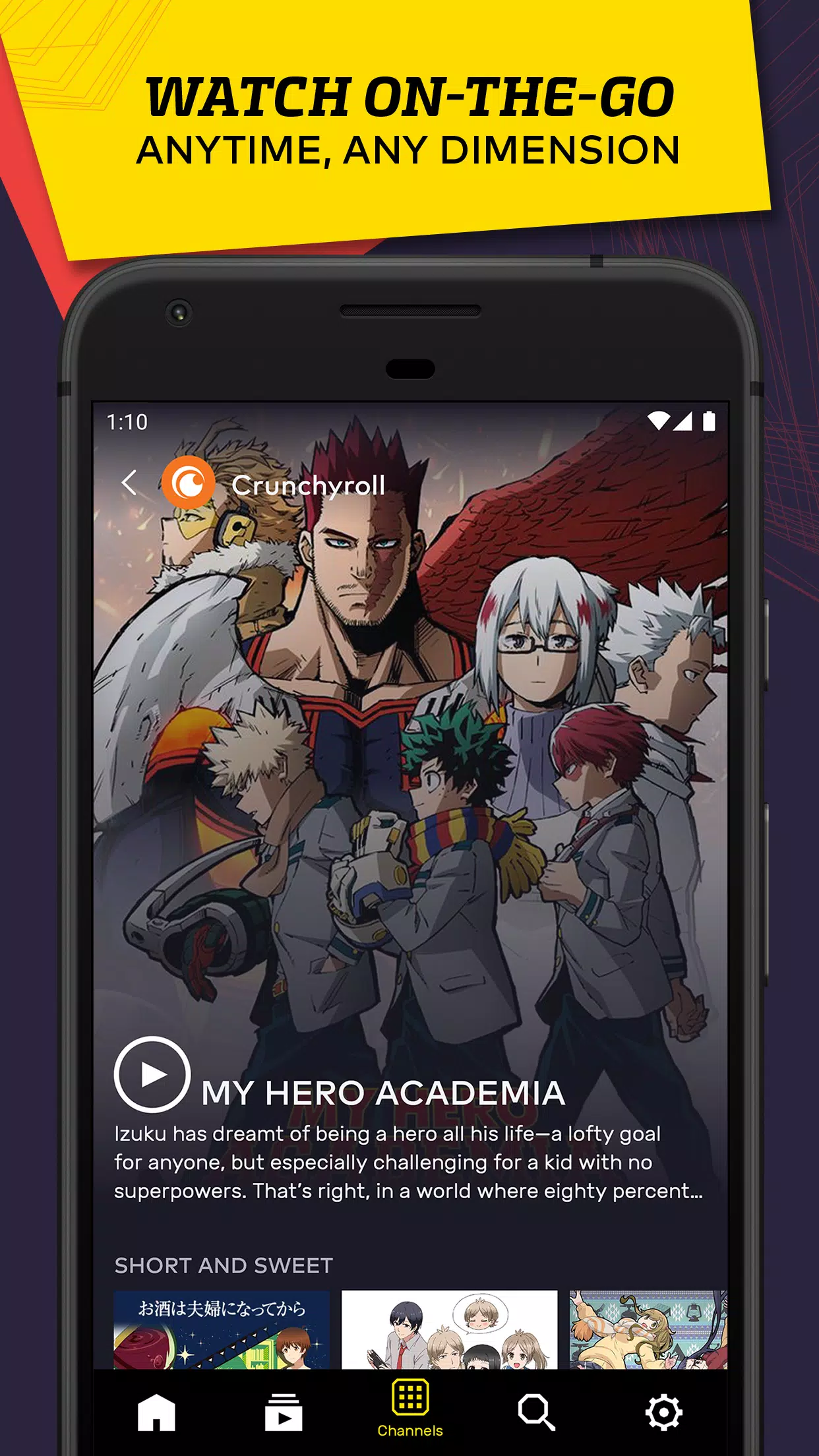 VRV is an over-the-top (OTT) streaming service with many anime episodes. Crunchyroll owns it, and Sony handles its administration (two of the biggest companies in the industry). Many diverse subcultures are represented in the show, from anime and gaming to music and comedy.
There is a free tier with a limited selection of shows and movies and a premium tier with access to the rest of the library. Unfortunately, this is a US-only service. VPN connectivity is, however, an option.
Retro Crush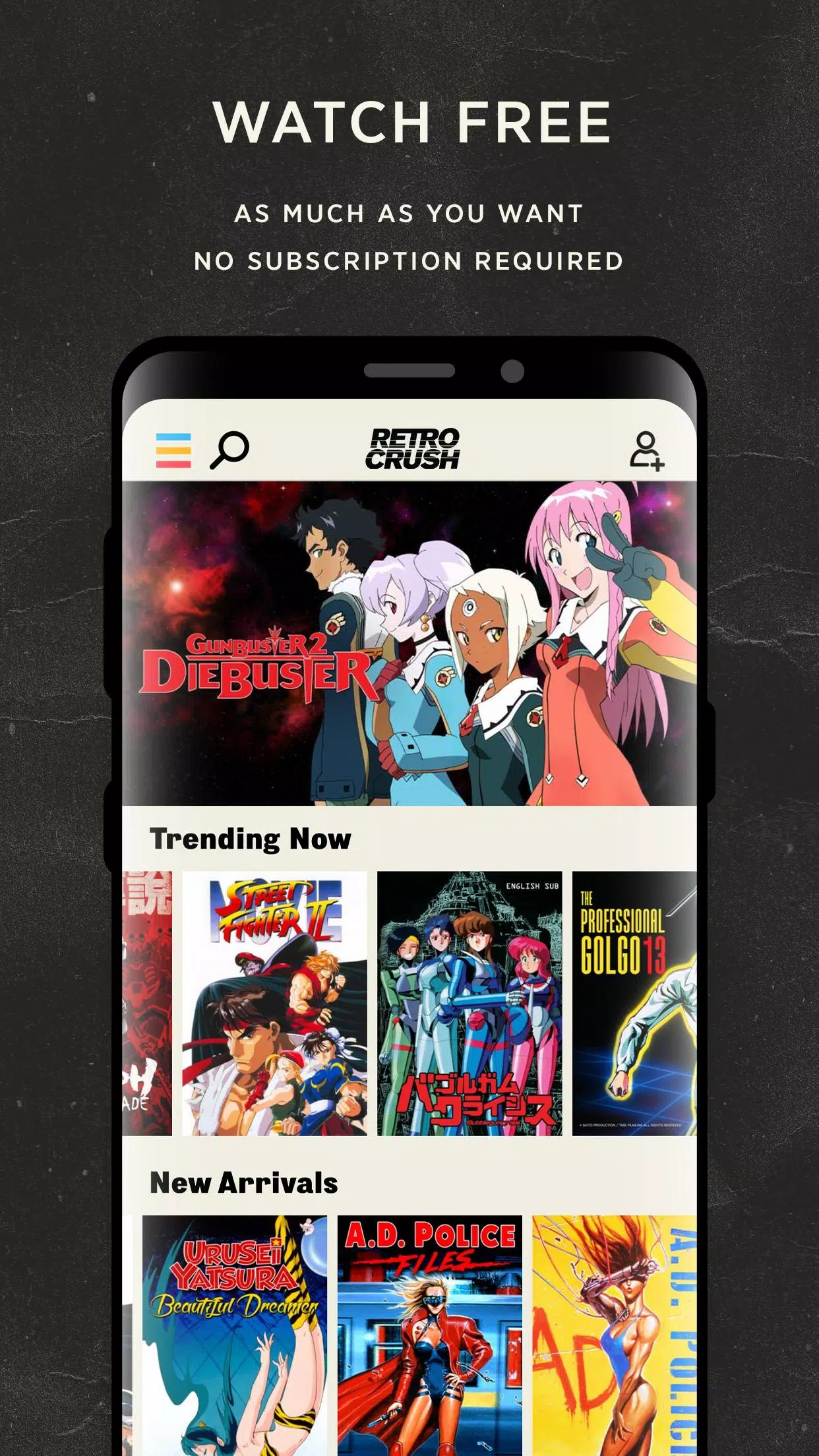 Retro Crush is the best streaming software for you if you're a lover of older anime series. This software gives users access to a large archive of classic anime that they can view for free. The catch is that they must sign up as users and make an account.
Classic anime programs are also broadcast in a constant live stream on the app. If you want to watch without interruption, the premium version of the application may do that for you.
FAQs
Which anime viewing apps would you recommend?
Anime may be seen on your Android device through Crunchyroll, Funimation, AnimeLab, etc.
Is it legal to use the Anime Fox app?
No. The anime content found within the Anime Fox app violates intellectual property regulations.
Are Anime Apps free?
The vast majority of anime apps are entirely free to use, albeit they often insert commercial breaks into the midst of each episode.
I have compiled a list of some of the best free anime streaming apps. What do you think of this article? If you could elaborate on the space provided, that would be great.